Creating videos and putting them up online is not enough. Videos are marketing tools, and you need to know how to use them. They won't magically increase your visitor counts or conversion rates.This guide contains a wide range of tips, guides, and best practices that can help you formulate a better video marketing strategy.
What is This Guide About?
This guide contains everything related to video marketing. We wanted to create an exhaustive, all-in-one resource that can be useful for marketers looking for a new and effective way of growing their brand using videos.
Who is This Guide For?
If you've been paying attention to the importance of video content in today's digital marketing, this guide is for you.
If you are a marketer looking for a new way to build your brand, this guide is for you.
Did you create videos in the past that flopped? Are you looking to get another shot at video marketing? This guide is for you.
We made The Ultimate Guide to Video Marketing for anyone who is interested in growing their brand through videos. Paying a studio to create a kickass video for you is easy as long as you have the budget, but knowing how to put a kickass video to use is an entirely different challenge.
This guide has all the steps, tips, and best practices that you need to get started with your video marketing campaign and nail it.
Why Should You Be Using Video in Your Marketing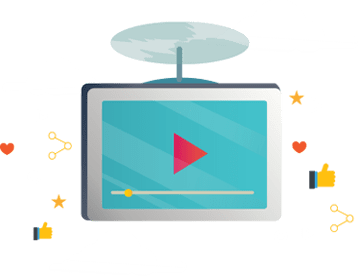 Aside from the obvious fact that the demand for video content is higher than ever, there are other technical reasons why you should use videos in your marketing.
Videos Improve Brand Awareness and Conversion Rates
Bring Your Company to Front of Mind
A great video can create a strong first impression, bringing your brand to the front of your audience's mind and positioning your product as the go-to. A video that stands out can help viewers to associate an item with your brand, like how most of us associate cotton swabs and Q-tips.
The reason video is such an effective medium at acquiring top of mind awareness is in large part due to the attention it gets in today's online environment. A statista report says the video-on-demand industry is blooming, netting a 15% year over year growth in revenue.
Improve Brand Awareness
As a tool in the brand awareness stage of your marketing funnel, videos can be incredibly versatile. There are plenty route you can choose with videos, such as how-tos, brand storytelling, documentaries, entertainment, and explainer videos.
As arguably the most demanded and consumed content in 2018, there's no shortage of platform where you can put your videos to use.
Increase Sales
Explainer videos are a prominent tool that can be used as promotional content through a paid advertising or a more organic route like landing page videos. According to research by Animoto, 73% of marketers say that using video marketing has helped them increase sales.
Landing pages should be concise and to the point. Having too much text can overwhelm visitors before they even start reading about your products. Explainer videos can help mitigate the lack of text in your landing page by delivering more information about your products in an even shorter time period.
You can read more about how a landing page video can help your conversion rates in our post: Landing Page Videos.
Attention Spans Are Getting Shorter
Video Is More Engaging
Videos are better at engaging people thanks to their visual element. An increase in engagement can translate to increased public interest in your product.
The visual in an explainer video can illustrate a more relatable and lifelike situations in, which can motivate people to start sharing the video or voicing their opinion on the issue.
Video Ads Have Higher Click Through
As if being engaging is not awesome enough, video advertising tends to have a higher click through rate (1.84%) than other digital advertising formats. If paid advertising platforms are within your bigger marketing plan, using videos is definitely one of the best choices.
Good for Topics That Are New or Unfamiliar to the Market
Make It Easier to Explain Complex Topics to an Audience
Your company might be launching new, innovative, and groundbreaking products that create a knowledge gap between you and your target market about what those products are about. The visual cues in a video helps to break down a complex subject into smaller bits which are much faster and easier to learn.
Can Use Both Visual and Auditory Cues for Explanation
Written product descriptions can be vague and easy to misunderstand. With a product demo video, you can show the physical appearance of a product or a service in action. If the product description is not a problem for you, you can use an explainer video.
Not only can an explainer video show that what you're offering actually works, it has more room to provide in-depth information about a product's features, benefits and functionalities. We have created a more in-depth guide about explainer videos and product demo videos which you can read here.
Helps Your Audience to Truly Understand the Topic
Startups and tech companies often come up with innovative and niche products that only a small group of people will find interesting.
In order to reach a niche audience, you need to make sure that you provide the right content and information in your marketing strategy. Video is one of the best tools to use and can convey information almost as accurately as in-person sales presentation.
We've written up some of the top reasons why online video marketing is crucial for your business in one of our earlier posts.
Using Video to Improve Your Search Engine Ranking
Why Video Is Particularly Helpful for SEO
Dwell time, or time on site, is an important metrics that search engine use to measure the quality of your website. While you can stuff your website with a 5,000 word article, most of your visitors will find it overwhelming and exit right away.
With videos, you can engage visitors in a fast-paced information transfer that catches and maintain their attention.
Additionally, having your videos featured on the Search Engine Results Page (SERP) can catch people's attention and that lead to a higher click-through rate.
What's the Best Place to Host My Video?
There are many options when it comes to hosting your video content. Some of the most popular video hosting site are: YouTube, Vimeo, and Wistia. Each of them have their own pros and cons.
YouTube, for example, is the most popular video-based website with a great built-in search engine. It means you can gain a lot of brand awareness if you can optimize your video for a target keyword.
That said, hosting videos that will be featured on your website has some drawbacks as well, read our guide to YouTube video marketing and how it fares against hosting your own videos.
Using Video Marketing as Part of Your Marketing Strategy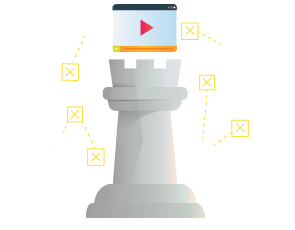 Knowing your audience's preference and behavior can help you create a hyper-targeted and effective marketing strategy. There are 95% of internet users between 18 to 34 years old are the ones most likely follow their favorite brand on social media. Here are some pointers on what you need to know about your audience.
How to Appeal to Your Target Audience
What Makes Them Tick
In order to get through to your audience effectively, you need to know what triggers their engagement. What are they browsing lately? What accounts do they follow?
What Their Main Problems and Concerns Are
One of the best ways to trigger engagement in your audience is relating to their daily problems. The ideal situation in this case is that your audience has problems and concerns that can be solved by using your product or services.
Tailor Your Video to Your Audience
Once you know what they like and what their problems are, you need to direct your video in a way that suits their preference. Choosing the right filming and visual styles for your audience can be influential in the outcome.
Show Them How You Can Solve Their Problems
The ultimate goal of knowing your audience is to be able to offer your solution to them. If the majority of your audience aren't having problems that your product can solve, you should double check if you have the correct target market.
Use Marketing Channels Relevant to Them
After you've specified your target audience, you will be able to estimate and research channels that they use the most. Whether it's emails, social media, blogs, or other channels, each have different best practices on how to approach people.
Having trouble deciding which marketing channel to use?
Videos in Mission-Based Marketing
The Concept of Mission-Based Marketing
Mission-based marketing involves a goal that's set-in-stone, and approaching it in a way which evolves as necessary. Mission-based marketing focuses on creating content that furthers your mission, instead of making content that sells your product.
The Steps Involved and How to Go about the Process
The first step to creating a bonafide marketing strategy is formulating your mission.
Set an endgame for the campaign.
Brainstorm ideas.
Develop your ideas into several branches.
The Production Process
Once your plan is established, it's time to start producing the videos that you're going to use.
Processing Ideas into a Video
Developing your ideas into a completed video might or might not take a long time depending on how much priority you assign to it. Starting from the idea, you'll need to develop it into a relatable topic.
From there, you need to start drafting some scripts. Once you're done, you are ready to start rolling the cameras and firing up Adobe After Effects or Final Cut Pro.
Keeping Your Campaign Running
What's more important than planning your video marketing is keeping it going. Marketing is not something that you do and forget. The result of video marketing is a long-term result. You need to plan everything ahead, from where you want to publish a video, to the plan for this year's Christmas campaign.
Types of Businesses That Would Benefit from Video Marketing
Why Video Marketing as a Startup Is a Great Investment
Startups often come up with innovative and niche products which the world has not seen yet. Sometimes, the product is really innovative and groundbreaking and it's difficult to even figure out who it's for. Using videos can help startups show a contextual use case of their product.
You can find out more about video marketing for startups in our article here: Startup Video Marketing.
Using Video Marketing as a Small Business
Small businesses are another type of business that can reap a great ROI from video marketing. The way people find local stores, restaurants, and businesses have become dependent on digital platforms such as Google Maps and Yelp.
That's why using videos can attract people nearby and lead them to discover more about your place. Read more about video marketing for small business here: Small Business Video Marketing.
Video Marketing Trends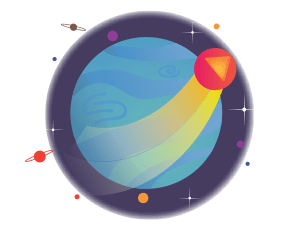 The popularity of video content is steadily increasing. In fact, video content earns 12 times more shares than text and images combined. Plus, viewers retain 95% of a message.
Why People Are Responding More to Video
Online Video Statistics
Research predicts that global IP video traffic will be 82% of all consumer internet traffic by 2021.
We've put together an infographic of some of the most important stats on the video marketing scene, to help provide you with the bigger picture in terms of video marketing trends.
What will happen with video marketing in 2020?
After an extensive research and data analysis, we came up with predictions on trends, usages, best practices and the latest social media activities that you can use as a starting point for your video marketing strategy in 2020.
Companies Who've Been Successful Using Video Marketing
As our daily lifestyle becomes progressively digitalized, more and more brands are creating videos for various digital marketing platforms. Here are some examples:
There are thousands of other companies who have been generating success with their video marketing, but these three are have the most notable and steady results. Let's take a closer look at how they do it.
The Similarities in Their Video Marketing
The companies with great success with their video marketing always create their content to extend their goal, and not increase their sales. Instead of boasting how good their products are, they provide you with:
Videos on broader, relevant topics such as women's power (Dove), outdoor adventures (GoPro), sportsmanship (Nike).
High-quality production.
Multi-platform promotion including blogs, social media, and newsletters.
How to Use Videos in Your Marketing
There are many different ways to use videos in your marketing strategy. Here are some stand out ways you can use video (in place of text) to improve the overall quality of your marketing.
Trade Shows
Webinars
Live Streams
Creating Video Content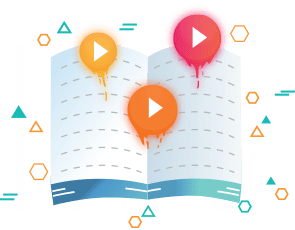 Creating videos is not a set-in-stone process. It requires ideas to be brewn in every step of the way. Not only do you need to come up with unexplored ideas, you'll also need to make sure that you execute the ideas to engage with the right audience in mind.
Where to Start
Coming up with an Idea
Exploring ideas for a video marketing campaign can be challenging. This is where your understanding of who your audience are comes into play. When you have a clearly defined audience, the scope of your video marketing campaign becomes smaller, and therefore, more effective.
The ideal situation is your audience face a real problem, and you let them know how your products (and by extension, your brand) can solve it.
Execution
Once the ideas are formulated, you need to either start shooting the video, or hire a studio/graphic designer to create it. But that's another story – let's talk about marketing.
There are various platforms to choose from when it comes to video marketing. Depending on your audience, you might need to go big on one platform, or go small on many platforms. Again, understanding your audience is really important.
You'll Want to Make Sure to Engage Your Audience
You Only Have a Few Seconds to Capture Their Attention
In general, you need to start your video with a strong opening. It doesn't have to be an over the top and exaggerated sentence like in commercials. A relatable situation might be a strong enough hook to get viewers' attention.
Once you get their attention, make sure that your video does not drag on for too long. Shorter videos are ideal – they get your point across quickly, and tend to have higher viewer engagement statistics.
Engage Your Audience Through the Video
Audience retention rate and view counts are just vanity metrics – they don't mean anything unless viewers actually take action and engage with your video. There are various ways to engage video viewers, here are some of them:
Clickable Call-to-Actions (CTAs) in your video.
A giveaway entry.
Freebies such as an eBook or online course.
Ask their opinion on the subject.
Keeping a Goal in Mind
It's important that you don't get carried away when creating videos and stray from the initial goal.
Always remember why you're doing video marketing in the first place every time you're about to start a new project or publish new content.
Creating a View Magnet for Your Videos
The Importance of a Good Thumbnail
A thumbnail is the 'cover' of your video – and you shouldn't judge a book by its cover, but people surely judge a video by its thumbnail. It's important that you pick an interesting frame of your video as the thumbnail, or better yet, customize your thumbnail to be more inviting.
Enticing Title
The title is just as important as the thumbnail, they're the dynamic duo that can reap a ton of views for your videos. However, don't rely only on an enticing title and thumbnail – you need to make sure that your video has even more enticing content. Remember why you started doing video marketing.
Engaging Dialogue
If you're including dialogue or a voiceover in the video, spending a bit more of your resources on the voice actor and scriptwriting is not a bad idea. Nothing turns people from an otherwise great video more than a squeaky voice actor.
We go into more detail on attention grabbing in videos in one of our previous posts; we'd recommend checking it out for more information.
You Can Use Video to Build Brand Personality
Introduce Yourself and Your Product to Your Audience in a More Relatable Way
Video is a great tool to build brand personality as well. You can create a character to 'personalize' your brand – personifying your brand complete to how it would behave and talk if it were a person.
Create an Emotional Connection with Your Audience
When done correctly, a video can be a great way to create an emotional bond with your audience. It helps the audience identify with the characters on an emotional level. Just take for example Ronald McDonald, Wendy's, Michelin – we all love them, and would be upset if something happened to them. Don't you agree?
Tell Captivating Stories
Last but not least, you need to tie every element in a video together to build a captivating story.
Video Marketing Tips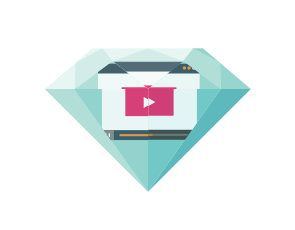 Achieving sustainable video marketing can be even more challenging than selling your products. But marketing can grow your brand in the long run, whereas a few hundred sales can only last you for so long. Follow these simple, yet impactful tips that can help you get a significant boost to the result of your video marketing.
Keep Your Videos Interesting and Captivating for Your Audience
Mind the Length of Your Video
The optimal duration for your videos is really dependent on what platform you are running your campaigns on. Here are some recent findings on the optimal length for videos on social media:
The sweet spot for a YouTube video is 1-2 minutes with up to 77% retention.
HubSpot found out that videos on Instagram that received the most comment are, on average, 26 seconds long.
#VideoOfTheDay on Twitter averages at 43 seconds.
A Facebook audience engages most with 1-minute or shorter videos.
If there's one thing that we can conclude from the statistics above, it's that people engage more with snappy content that they can watch without disrupting too much of their time.
Ensure They Are Optimized for Search Engines
Why Optimization Matters and How to Do It
Optimizing the technical aspects of your video should always be on your to-do list before uploading. Since search engines can't quite "read" a video yet, they use its technical aspects to define the content.
Here are some technical values that you should pay attention to:
Title
Description
Tags
Thumbnail
If your video's title, tags, and description are inconsistent, search engines might have trouble crawling it for the right search queries, and it will tank. The title and thumbnail can help with the click-through-rate of your videos.
We've rounded up some of the top reasons for optimizing your video content here.
Promoting Your Video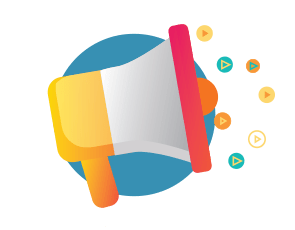 The videos you create are merely tools, they're not going to magically bring in results. This section talks exclusively about different ways you can amplify the reach and results of your videos to generate maximum return-on-investment.
Which Platforms to Use to Promote Your Video
Social Media Marketing
Social media marketing is unique because there's a wide range of results that you can achieve from brand awareness all the way to conversion. There are more than 3 billion people active on social media. Seeing this sheer number, it only make sense that 91% of retail brands are actively using 2 or more social media platforms as marketing and PR channels.
Creating Video Content for Social Media
Video content on social media is incredibly crucial -- it can even affect sales! 29% of internet users are actively using social media to find and research products that they want to buy.
We've put together a guide with some of the most useful tips when it comes to social media video marketing, you can access it here: Social Media Video Marketing.
Autoplaying Videos on Your Website
Opting to have videos autoplay when a viewer arrives on your website can be a great strategy to capture their attention and engage them straight away. You shouldn't worry about autoplaying videos on social media since most platforms allow autoplay by default.
We go into more detail about whether or not you should autoplay videos here: Autoplay Videos for Websites.
Videos and Email Marketing
When it comes to email marketing, you might be skeptical if videos can actually work. However, research shows that including the word "video" in the subject line of an email can increase conversions by 20%.
However, embedding videos in an email can be quite troublesome. Most email clients don't support in-app video playback. The best workaround would be replacing the video with a short animated GIF.
But there are times when videos are just necessary for the immersiveness of your emails. While we're on the subject, let's discuss how you can embed videos in your emails and whether it's worth the effort.
How to Embed a Video Into an Email
Embedding a video in an email can impact a user's experience either negatively or positively. Either way, there are various factors to consider before you decide whether it's good to embed videos in your email campaigns.
We've written a guide with some of our top tips and some info to help you troubleshoot the process here: Embed Videos in Email.
Making the Most out of Google's Adwords for Video
Understanding the Google Adwords System
There are two types of goal in Google Adwords for video:
Brand Awareness and Reach: choosing this means that your campaign can reach a great number of people for a small amount of money, but it won't appear in search results and the targeting is less accurate.
Product and Brand Consideration: This goal makes your ad appear in search results. Great for for promoting a product to potential consumers.
Choosing the Best Keywords
There are several things to keep in mind when choosing the keywords for your Adwords campaign:
Volume
Competition
Keyword Difficulty
Cost Per Click
Location
Setting up an Adwords for Video Campaign
Tweaking the options in Adwords is arguably half the fun of using the tool. Here are some options to pay attention to:
In-Stream or Discovery Ads

This option lets you choose where your ad will appear: in the middle of a video, or in a search result.

Video Targeting

Targeting the correct people can significantly improve the result of your ads. Make sure that you choose the right target audience.
We've written another article with 7 actionable tips to help optimize your AdWords video campaign. We'd recommend checking it out for more info on setting up the ideal AdWords video campaign.