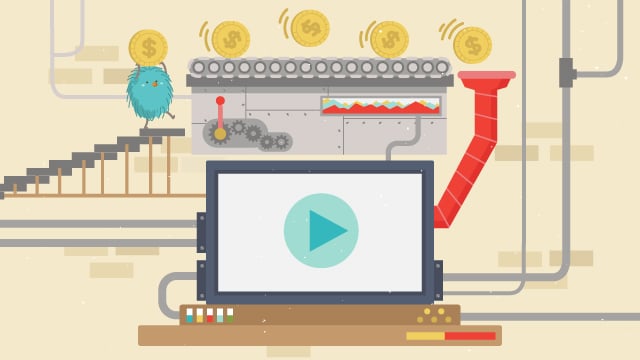 Crowdfunding is one of the best ways to get financial backing for campaigns or startup projects. That said, a lot of small business owners have used this approach to fund their marketing strategy rather quickly. 
If you want to start crowdfunding, check out popular platforms like Kickstarter and IndieGoGo to launch the campaign. Using these platforms will make it easier for you to get funds. 
However, many marketers have used crowdfunding strategies over the past few years. In order to win over your backers, you need to create a campaign that captures enough attention. 
Now, the question is, what should you do to make your crowdfunding campaign stand out? 
Crowdfunding Videos: What's the Big Secret?
As crowdfunding has become even more popular, various success stories started appearing in the news media. However, when you pay close attention to it, most crowdfunding campaigns have videos to describe the details.  
The thing is that videos are the most popular online content you can find on the internet. Many people are already accustomed to consuming video content on a daily basis. So, when you include videos in your crowdfunding campaigns, you have 105% more chances of success than none of them. 
The reason is quite simple. Videos are much shorter, to the point, and provide interesting insights about your campaigns. Compared to reading a long-block text about your projects, watching a short crowdfunding explainer video is more satisfying. Backers don't need to spend time understanding your proposal through plain and boring text. 
How To Create High-Performing Crowdfunding Campaign Videos
There are many ways to make a winning crowdfunding campaign. One of the most effective methods is to infuse an explainer's style to deliver your project messages. 
Explainer videos are excellent for conveying complicated details that people, especially potential backers, may not understand quickly. With explainer videos, however, you can address your campaign messages much more seamlessly. 
Since you can always put animation into your videos and use actors to represent your campaign, this method is more approachable for backers who want to get to know your project details faster.   
Below are smart ways to create a crowdfunding thumb-stopping explainer video that backers want to spend time watching and investing in.
1. Introduce the company
Although the campaign should revolve around the backer, you need to free some time for presenting your company.
By doing this, you are able to create a bridge between you and users (backers), making them more willing to support a project. So, you can gain their trust to invest in your project. 
From the video above, you will notice that the company introduces a hero narrative in the first half of the content. Only after that, the company brings out the project details closer to you.
Here are some points that you need to cover in a crowdfunding video:
Introduce yourself and your team.

Show previous crowdfunding projects and how you managed them. This will persuade investors to back your company.

Talk more about a product in the second half. Mention technical aspects that you weren't able to during the hero story.

Set a timeframe.

Mention potential bonuses and things you might do in the future.
Most people don't wish to read a long text about a creator, but if you present it as part of a crowdfunding video, they are more inclined to check it out.
2. Use captivating stories to evoke emotion
Everyone loves a great story. An engaging story grabs the viewers by the collar and pulls them inside the content. Do that, and you'll hook your viewers and give them a convincing reason to invest.
In essence, explainer videos are a powerful tool to tell your campaign stories. It helps you tell a riveting story that evokes emotions so the viewers fully understand what your campaign is all about and why they should care about it.
To tell a riveting story, try to answer the following questions below:
Why did you pursue this campaign idea?

How would you want the content to be presented to the viewer?

What impact can contributors make if they participate?
Understand what you want to convey through crowdfunding videos, so you can script a better storyline that fits your goals.
3. Set the tone of the video
The tone of your crowdfunding explainer video is all about the mood or level of emotion you want to extract from the viewers. 
Do you want the viewers to feel happy, emotional, or inspired after watching your campaigns? The answer to this question will guide you through setting a particular mood for the video. 
Once you nail the tone of the video, you'll give the viewers an idea of why it's worthwhile to keep watching your video. 
And do you know what happens next? You'll get more people convinced to pledge and invest in your campaigns.
4. Turn to visuals
It is no secret that people are visual beings. This is why YouTube has had so much success as of late.
Visual solutions are necessary to attract a person's attention. Whether we're talking about images or videos, you need something that will quickly tell backers what your project is all about.
In this case, creators are using an image to show backers the content of a board game: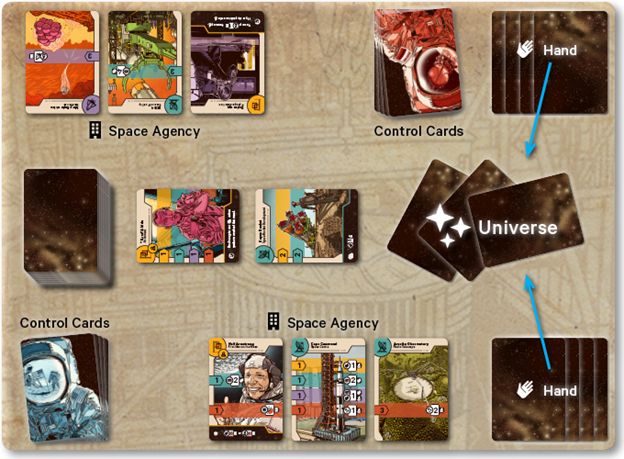 There are a lot of different ways to use images and videos. It is much better to show people what they're getting and what to expect from a project than to simply write it down.
5. Keep the video short and sparkling
You don't have to put all of the information about your campaign and shove it down the viewers' throats. Your crowdfunding explainer video should deliver only your core message in a matter of a few minutes.
For a crowdfunding explainer video to be effective, keep it short as the ideal length of it is believed to be 2 minutes.
Therefore, you need to deliver your message within the first 30 seconds of the video and then bring the contributors "home" in the final 90 seconds.
Case Study of Some Successful Crowdfunding Videos
Now, we're going to look at some successful crowdfunding explainer videos so you can gain incredible insights on what you have to nail in creating a high-performing one.
1. Exploding Kittens
Back in 2015, Matthew Inman, Elan Lee, and Shane Small created a winning Kickstarter campaign to pitch their record-breaking card game called Exploding Kittens. 
With a simple animated explainer video to introduce the card game concept to the world, this campaign beat its fundraising goal by 87000%! 
The company set out to raise $10000 and successfully raised $9 million in just 30 days with more than 219,382 contributors. It had quickly become the most-backed Kickstarter campaign of all time. 
How did the animated explainer video help? 
The video was such a perfect example of when less was more. The company didn't even want to try too hard to convince viewers to fund the campaigns. Instead, they went straight to the point of how the card game works.
The hilarious animated characters were backed with on-screen text to reiterate the most important messages said in the easy-to-listen narration. It made it easier for viewers to activate long-term memory so they could recall the campaign seamlessly.
After all, Exploding Kittens showed that a successful campaign didn't have to be complicated.
2. Ravine
Matthew Sisson started raising funds for Ravine, another survival card game, on Kickstarter in 2017. He used an animated explainer video to demonstrate how the game works. Now, more than $316,000 is pledged out of his $7,500 goal. And more than 6,600 contributors have funded this card game.
This animated explainer video takes you to a whole new world around its desert island environment. It's an effective way to evoke viewers' emotions and set the mood of the video.
Explaining how a game works is an uphill battle for most campaigns but not for Ravine. One surefire way Ravine did to keep its viewers engaged is to use appealing, simple, quirky visuals.
The voice-over is also relaxed and calming at a slightly slower pace, making it easier for viewers to understand every single detail of how the game works.
3. Dr. Bronner's Fair Trade Palm Oil
Dr. Bronner used an animated explainer video to launch a crowdfunding campaign named "Help Dr. Bronner's Fight Malaria in Eastern Ghana" on IndieGoGo, back in 2012. 
The campaign had succeeded in raising more than $47,100 and 188% more than its $25,000 goal. This campaign shows how animated explainer videos can break down complex ideas into smaller, digestible chunks. 
As not everyone is familiar with the idea, this company takes the time to explain how they ensure that workers, forests, and wildlife are highly protected during palm oil production. 
The cartoon characters, combined with motion graphics animation, make the explanation more fun and easy to follow. This visual helps the viewers to retain crucial information much faster.
They also explain why contributors should care about the campaign and highlight the impact they can make if they're willing to get involved in it. 
Choosing the Right Company To Produce Your Crowdfunding Campaign Videos
In order to get the utmost result for your campaign, you need to consider hiring professionals to take care of your videos. Since explainer videos are one of the most common types of crowdfunding campaigns, you need to contact an explainer video company to help you craft compelling video content.
The following are some useful tips to choose video production experts for your crowdfunding campaigns.
1. Understand what you need and be willing to go the extra mile
First, make sure that the company understands what you want to achieve from the campaigns you launch. It makes it easier for you to grasp what you can expect from an explainer video company and how they can help you out. That way, you can narrow down your choices based on your needs.
2. Match your budget
Your budget has always been an excellent parameter that will let you choose between various options. If you're on a shoestring budget, you might consider choosing a more affordable explainer video company. 
But, don't worry, a reasonable price doesn't always mean cheap quality.
There are a lot of companies you can choose to craft a stunning, professional-looking crowdfunding explainer video for you without breaking the bank.
3. Have an extensive industry experience
An explainer video company with a lot of experience, creative chops, and an understanding of industry know-how is much more trustworthy to handle your campaign videos. 
A professional explainer video company tends to have extensive experience creating different types of styles and designs for various industries.
Therefore, it won't only help you create a video from scratch but also give you some insights that are extremely useful for your campaign value.
4. Deliver excellent customer service
Consider choosing a company that's always ready to communicate with its clients. It makes it easier for you to do the customer service thing such as follow up the process step-by-step.
A professional explainer video company will keep you informed about every step of the project and is always open to your feedback. That way, you'll get a better result.
Breadnbeyond creates a worthwhile crowdfunding explainer video to meet or exceed your target funding goals. Check our packages and get a FREE consultation by clicking on the banner below!