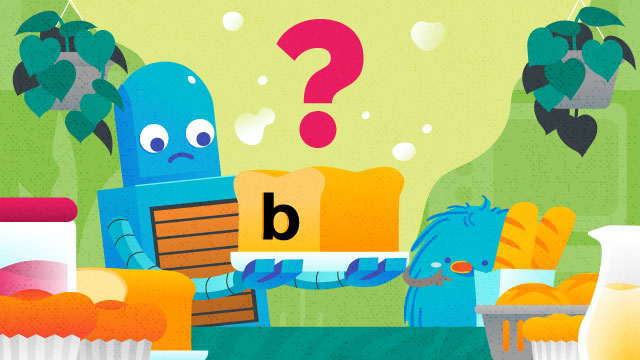 Someone asked me the other day, "When did the name Breadnbeyond come about?"
I realized I'd never written about it before.
And this story will help in clearing up many questions.
Choosing a company's name is an important step to build a first impression with clients. They see a sign with your name, and they either remember it, or they don't.
And I think Breadnbeyond is a pretty snappy one for our company's name.
Nope, we're not a bakery business, and we never even used to be a bread company either.
Why "Bread" For An Animation Company?
It all started in 2008.
In the first few years after I initially started this company, we focused on logos, branding, posters, banners – anything to do with graphic designs. 
Back then, "Bread" was actually an abbreviation for Branding and Animation Designs – BREAD.
So, the name was picked since the solution at the time focused on helping clients to strengthen their brand and improve their company's image.
If we want to get even more philosophical, though, it's actually more than an abbreviation.
I think that bread is a popular food in almost all cultures of the world. 
It's the food that unites the majority of the world's civilizations. I can also say that bread is a symbol, a bond, a value.
When bread can be a popular staple food for most countries in the world, we also aimed to be that one "staple" company our clients would ever think of when they need any design for their business.
From the very beginning, I also always want to reach out and attract international clients. So, the name bread sounds catchy and easy to remember for all people around the world.
No matter what country they're from and the language they speak, they must be familiar with the word "Bread."
Meanwhile, "Beyond" simply means that we aim to do more than mediocre graphic designs and are determined to exceed or surpass our client's expectations.
I thought that Breadnbeyond was such a unique name, and it would be the perfect way to represent the kind of company we hoped to build. It certainly is a name you can remember and tell your friends about, right?
There you have it. That's where the name Breadnbeyond was born, and the rest is history.
Breadnbeyond Now: An Explainer Video Company
As our capacity expanded, our client base grew at a dizzying rate. After several years, we finally evolved into a full-service animation company that makes us who we are today. 
We found we had got much bigger than when we had started out, and we were much more than a graphic design company that made brand identity designs for businesses. 
Since we no longer provide graphic design services, the acronym Bread maybe not be the best representation of our services.
However, I decided to stick to the name "Breadnbeyond," considering that we have a lot of repeat clients. 
I don't want to confuse them with a new name, so it makes sense why we didn't do any rebranding.
It's always been Breadnbeyond for more than a decade and still counting.
Over the past decade, we built a fantastic team and worked with an awesome array of clients worldwide. We were incredibly lucky to build our brand based on our reputation and word of mouth.
I'm excited about where all of this is heading and believe that Breadnbeyond is well-positioned to keep helping businesses navigate through the change and cut through digital noise with our professional explainer videos.
Why Breadnbeyond?
Anyway, here's a quick engaging explanation of why you should work with us:
See ya!