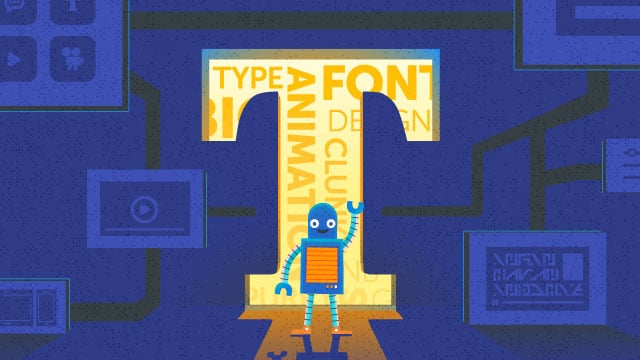 Videos and interactive contents are dull and result in lower engagement – said no marketer ever!
In fact, if you are an enthusiastic digital marketer yourself, you know how interactive content has come a long way and is on the rise.
One of the prime reasons for its popularity is that animated texts and videos have changed the concept of storytelling, making it more captivating and doing so in a cost-effective way!  
While our fast-paced society already had a taste of experiencing video content over multiple platforms, most failed to appeal to the customers. Many companies working on bridging the conversion gap have come across the craze around text-animated videos as a sound solution. 
These humor-filled animated content lovingly called 'memes,' have turned out to be a phenomenon over the internet. 
Considering the hype around such content, it's evident that everyone wants to ace and join the bandwagon! 
However, the concept of animation is often linked with using advanced tools, which most of us are amateurs at.
Interestingly, you don't have to be an animator or a subject matter expert to create such engaging animated texts and videos. All you have to do is download an animation app and start producing such compelling content.
Why Create Animated Videos on Your Phone? 
The advancements in technology have changed the way we work. With smartphones preceding and effectively balancing our work-life load practically anywhere, then why should you rely on desktops/laptops to meet your demands for animation? 
Creating videos on your smartphone has become twice as hassle-free, and you can create them in a jiffy using great video applications. Most of these apps come in-built with templates making sure that your video creation is a breeze!  
Not yet convinced? Let's have a look at some of the key reasons to create engaging content on your smartphone:
Everyone Uses Smartphones
The report by Techjury reveals that an individual consumes 70% of all media time through smartphones! The above stat has a clear implication on how we, as a generation, spend most of our time in front of our phone screens. 
So, while we are at it, creating videos or animated texts over smartphones provides access to multi-level functionality, making it easy to use. 
Your Videos Become Customized 
Another good reason to create animated content on your phone is effective time management. Creating animated content via smartphone saves time over exporting and editing at different places. 
With all the files and folders in one place, creating animated texts on a smartphone becomes a seamless experience.
Your Videos are Instantly Shared 
An added advantage of creating text animated videos on your smartphone is that you can easily share them with your desired target groups. The updated text animation applications are known for their easy integration with several social media platforms, giving you the option to share your creation over several media platforms.
How Text Animated Videos Work 
If it is put to good use, text-animated videos surely help you spread brand awareness faster and gain new audiences seamlessly. But, how? See these two main points below:
1. Keeps the Viewer's Attention 
As a business or brand, you now have the option to use animated storytelling to keep the viewers engaged with text animations. As compared to other video formats, animated content helps build a memorable impression on current and potential customers. Moreover, not to forget, it is also cost-effective when compared to the generic ad format. 
2. Engages Viewers Even Without Sound 
Remember how we loved watching Tom & Jerry, even on mute? This is because it was the animation and graphics that hooked viewers! 
Animated texts work relatively in a similar fashion, where you can capture the customer's interest with the art of effective engagement. Thanks to its nature of being fun, imaginative, and creative, animated text and content can help improve your overall engagement with your audience in no time.
Text Animation App For Android and iOS 
Now that we know all the perks associated with text animation, the next step is to get the best app for yourself and start creating them! 
We understand "one size does not fit all' and how finding the ideal app to help you out with text animation is not easy, as there are a variety of applications offering a comprehensive list of accessibility features. 
To help you find the right text animation app that suits you best, we have curated a list of the top 10 best text animation apps for Android and iOS. Let's check them out below!
1. Animated Text – Text Animation Maker 
Animated Text is one of the leading applications. Animated Text comes loaded with many editing options for users at every level. The application offers limitless possibilities with several background options and animated GIF texts to choose from. 
Interestingly, this app also comes with templates for beginners. Some of the highlighted features of the app are:
20 amazing text animation styles

Option to include photos in the background

Save your content in video or animated GIF format

Share animated GIFs in Messenger conversations
You can easily download the animated text messages for Android on PlayStore; and on App Store for iOS.
2. Text To Video 
Next, the 'Text To Video' is yet another text animation app. It provides the user with a wide variety of editing options. The app offers different editing levels and provides its users with the functionality to add music to the background. 
If you are a newbie who wants to make an animated text app or animated content a notch higher, then this is a perfect fit for you, thanks to the user-friendly UI. Some of its best features include: 
Supports Multiple Languages 

Options to choose the color for Background And Text

Text Styles – Font Size – Font Color – Face

Multiple Text Slides with Delay option
3. Textro: Animated Text Video
Another great selection for text animation apps in this list is Textro which lets users explore different levels of editing functionality. The application provides impressive functionalities that are easy to use and enables for quick sharing options over multiple digital platforms. In addition to making it a good fit for both pro and novice users. 
Some of the best features of the app include:
Tons of color combinations 

Wide variety of fonts options

Options to add own music or add existing from the library

Options to include custom pictures as background for animations
4. Legend: Animated Text in Video & GIF 
'Legend: Animated Text in Video & GIF' is a great app selection for text animation, among other features like intro videos for social media apps and short videos. With its array of features that help develop a premium quality output, this app is of great selection for marketers looking to market their business on platforms like Facebook and Instagram.   
The application offers features like:
50+ text animation styles

Customize short animation clips

Options to save in video format

Easy integration with social media platforms
5. Hype Type Animated Text Videos 
Hype Type lets the users create appealing visual text animated stories. Offering over 300+ text animation styling options, the app is a great option to develop intro and outro animation. Interestingly, the application also provides its users with designed motion typography. 
Listed below are some of the highlighted features of the app:
Wide variety of text layouts, making it suitable for beginners

Regular updates

Options to edit mojo of text layouts
6. Steller 
One of the leading animated texting apps on the Apple store in 2019, Steller, is another prominent application that helps users create stunning pieces of work. This text animation app comes with a user-friendly UI that allows them with editing at several levels. 
A perfect app for advanced users, Steller comes with features like:
Background music option

Limitless layout possibilities

Save stories from the feed.
7. Vimo 
Vimo is a professional-level text animation app that ensures maximum features for text animation and video editing. The moving text app enables multi-level personalization with its cut editing and clip-adjustment features. Some of the major features of the app are:
Royalty-free music

Ratios for social media platforms

Mirror and rotation effects

Audio fades in/out
8. Tomo 
Tomo is a leading cartoon text app. The tool provides its users with a wide variety of text animation options. The wide range of text animation options paired with background selections helps develop premium content. Some of the listed features of the app are:
Options to add music to the background

Easy sharing features

Integration with social media accounts

Add moving text to the video app  
9. Adobe Spark Post
Adobe Spark Post is an application that is suitable for the use of every type. Besides as an animated message app, the application provides its users with powerful tools to initiate editing at every level. The app offers designing, editing, and multiple levels of editing, among others. 
Some of the major highlights of the app are:
Auto resize and recolor

Multiple layout options

Seamless integration with social media platforms

Options to remove the background
10. Quik 
One of the unique animated messaging apps, Quik, is an ideal editing app for GoPro users. Its easy compatibility with several applications ensures a premium creation experience. Moreover, the application offers over 23 themes and provision for HD 1080 or 720p editing. As a result, it makes an excellent app for professionals.
Some of the best features of the app include: 
Wide variety of format support ranging from MOV to WAV.

An array of personalization options with slo-mo videography

Flashback feature

User-friendly UI
Adding Text Is No Longer Difficult 
Now that you know the best animation app in the market, it's time to download the one that suits your criteria and get started!
With easy applications for novice and premium-level editing options for advanced users, these apps ensure that adding text to your video is no longer a mammoth task.
If you still find it hard, you can hire an explainer video company to provide you with kinetic typography animation. For example, take a look at this video for Adhesive:
Text Animated Videos Can Make All the Difference
Looking at the endless possibilities animation puts on the table, it is easily one of the most powerful tools in a marketer's toolkit.
Besides providing a great way to keep your content fresh and under a budget, animated texts and videos also play a significant role in making your brand unique.
Besides acing your game in branding, animated text can also be helpful in your next email campaign. In fact, integrating your email with personalized animated elements can help you stand out from the crowd and also drive improved conversions.
Conduct A/B testing with animated content. The purpose is to check if you experience higher engagement rates with your audience. 
And while we are talking about A/B testing, it's obvious that you need good email marketing software to run this little experiment!
While MailChimp often tops the list when it comes to reliable email software, we suggest you check out alternatives too that can fare optimum results while not being pricey for someone who's just starting out. 
Check out tools such as MailerLite and ConvertKit against MailChimp and choose the one that fits your criteria the best way possible. 
All in all, if you are looking at expanding your social media presence in the quirkiest way possible, text-animated videos could be your cue to step your way into success.
Get your hands on the apps listed above and make some magic!
All the best!