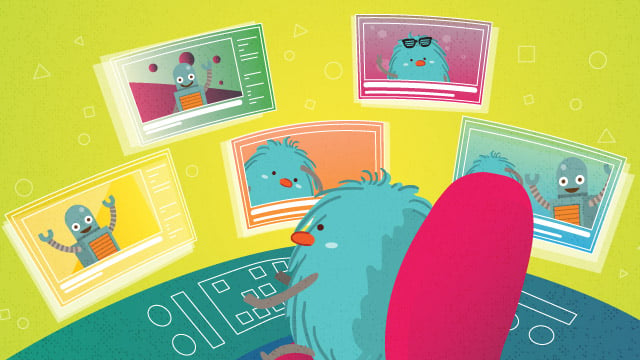 Although YouTube is regarded as the main platform for watching free videos online (especially since being acquired by Google), there are several YouTube alternatives that you don't want to miss.
These alternatives offer features that you might want for future videos – and they're free! Not to mention that it is harder than ever to get YouTube subscribers.
We've made this quick video to make it easier for you!
Here are some of our top alternatives for YouTube that we think are worth your time: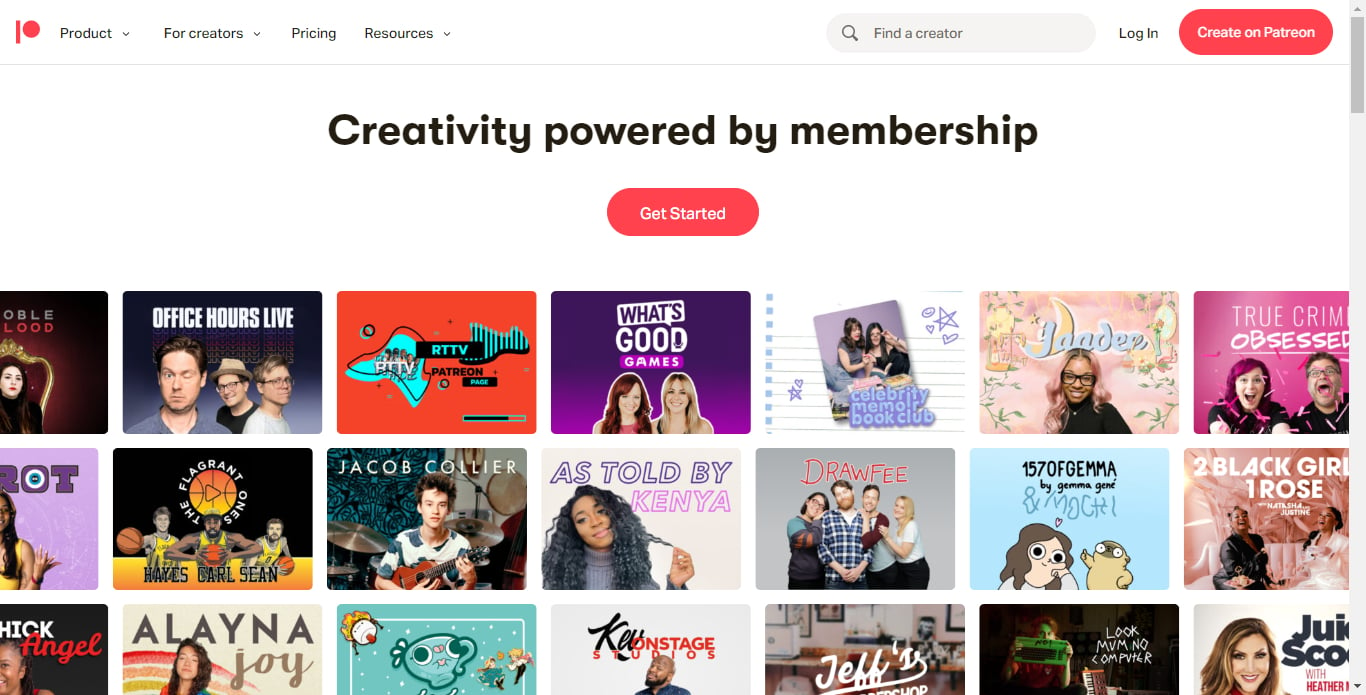 If you think that YouTube has such way-too-strict guidelines and want to focus on video monetization, Patreon is a worth-considering channel.
Patreon is a highly flexible crowdfunding service that has fewer project restrictions than most video hosting platforms.
It's meant for creative projects, not personal use. Also, the platform is heavily focused on supporting the arts or works through financial donations.
Patreon puts content creators in the driver's seat when it comes to controlling what video content they choose to produce.
The patrons or subscribers need to subscribe to your channel and pay a monthly fee to be able to access and follow your video content.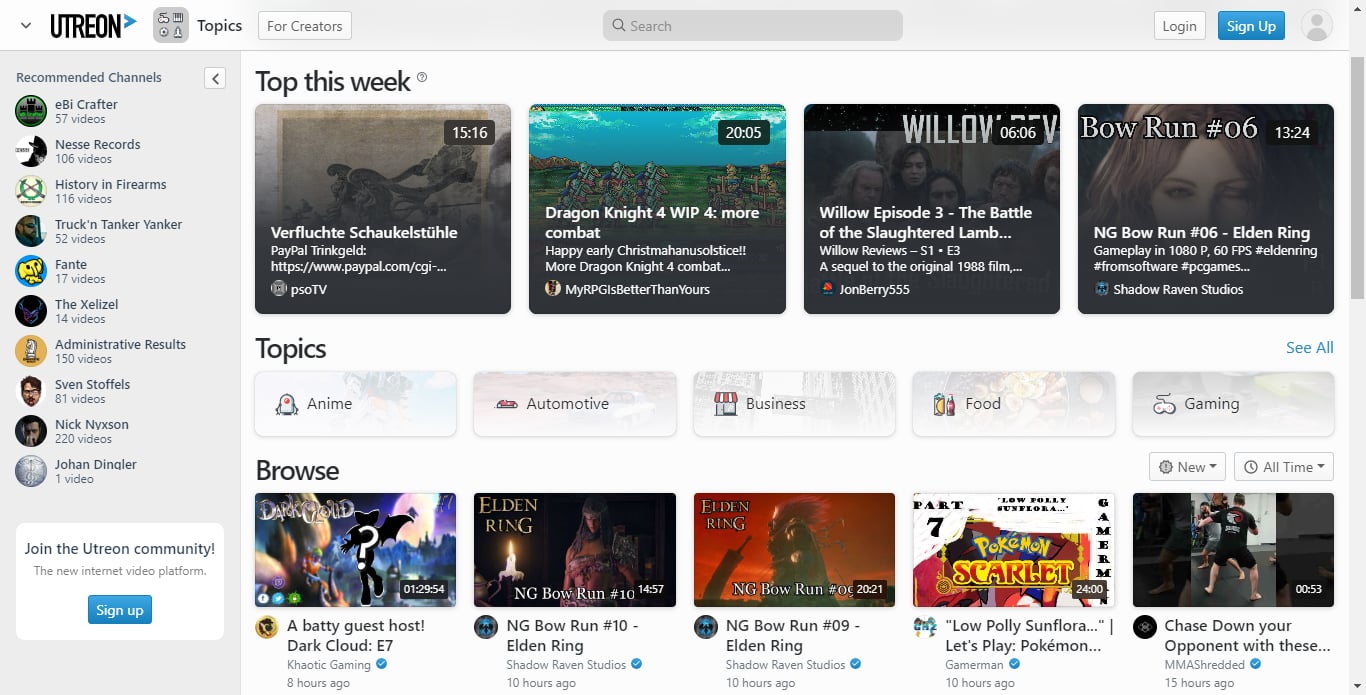 Utreon is a video hosting platform that aims to become a real alternative to legacy video platforms such as YouTube.
Unique features, reasonable rules, and a sleek and easy-to-use UI have all been key to its growth.
Utreon launched in late 2020.
Creators on Utreon can monetize their content through subscription revenue and will have access to several other monetization features in the near future.
Utreon has many exciting features in the pipeline, such as an iOS app, live streaming, and community feeds.
The benefits of joining Utreon:
It's easy to get started
Joining Utreon is a frictionless process. They take care of all the heavy lifting by not only importing the content from your existing channel on YouTube but also syncing your future uploads.
Earn Money
Subscriptions are the first of what will soon be many monetization features on Utreon.
You can always monetize your channel simply.
Also, all your most dedicated fans will be able to subscribe to your channel at one of three different tier levels.
Reasonable approach
Tech giants are deciding what can be expressed on social media and have shown themselves incapable of being unbiased/honest with their users or creators.
Other platforms have reacted to this by declaring themselves the wild-west of the internet.
Utreon takes a more reasonable stance. Simply put, Utreon has clear rules, and the rationale behind these rules is explained. Moreover, they apply fairly and evenly.
Engagement and Communities
Viewers want to interact with their favorite creators and participate in real communities.
They want to post memes, ask questions, share their favorite clips, earn approval, and more.
Utreon provides an interactive comment section for videos and focuses on implementing features that allow creators and users to interact in more ways than ever.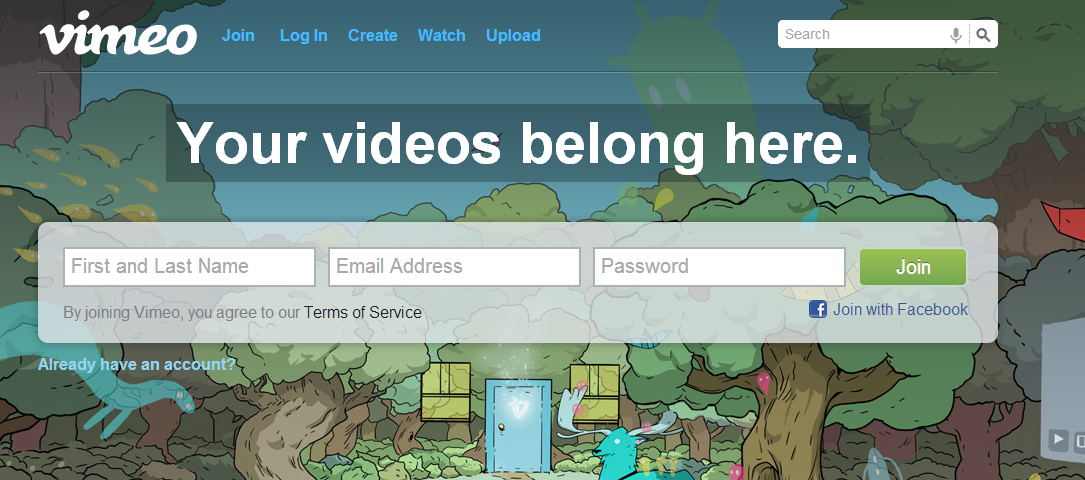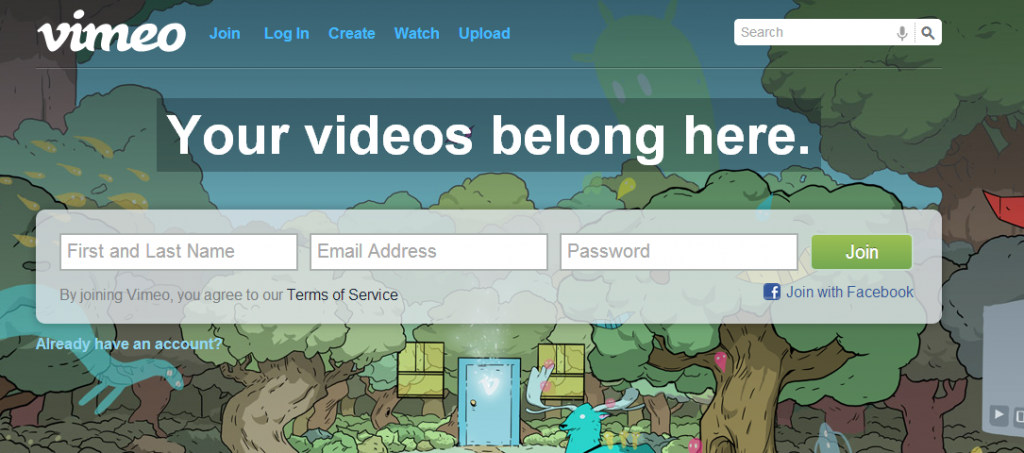 Vimeo is another big video hosting platform based in the United States. The image you see above is its current homepage.
If you want to find a new source of traffic for your website, Vimeo can be a good place to upload your videos to the internet, and it has a lot of users and a good ranking position on search engines.
Vimeo's goal is to create an environment that places quality over quantity.
There are a tremendous amount of high-quality short films and music videos submitted by the community to watch there.
Vimeo has also published an app for Android and iOS for you to download. Mobile users can now start their Vimeo experience or sign up for an account anywhere.
Vimeo's equivalent to YouTube's subscribe function is the opportunity for you to follow the channels (or users) you like. It also allows other users to leave comments.
Vimeo offers several advantages that you'll find useful. Here are some of them:
Superior video quality
YouTube is notorious for heavily compressing video and therefore losing quality in favor of fewer data on their server. Vimeo presents your video as-is without any compression.
In other words, your video will look as good as it did coming out of your rendering software.
However, with the advancement in camera technology, the file sizes are getting ridiculously bigger — there's a real chance Vimeo will start applying compression to their videos.
Branded video player
Vimeo has a feature that allows you to customize how the frame of your video player looks. You can match the player to your homepage, business portfolio, brand identity, or marketing campaign by tweaking its appearance.
For companies, this is a means to improve users' experience as well as a new play area for creativity in coloring and design.
To change the text colors and upload your logo to a specific video, go to your video settings and click the Embed tab.
Customized privacy control
You get a vast range of options when it comes to privacy and playback control on Vimeo.
One of the handiest features is the ability to limit playback anywhere except on your own website or other websites of your choosing.
This means you can make your videos exclusively available on your website, which is likely to get you more visitors and a higher conversion rate.
Customizable video URLs
Vimeo also gives you the liberty of changing the URL of your video, making it easier to find.
This will help viewers to memorize your URL, so they can focus instead on remembering the products and services being promoted in the video.
Outstanding customer service
The clearest win that Vimeo has over YouTube is how easy it is to contact them.
The forum activity and customer service are simply ahead of YouTube. Granted, YouTube is well ahead by millions in terms of the number of people submitting queries.
4. VideosHub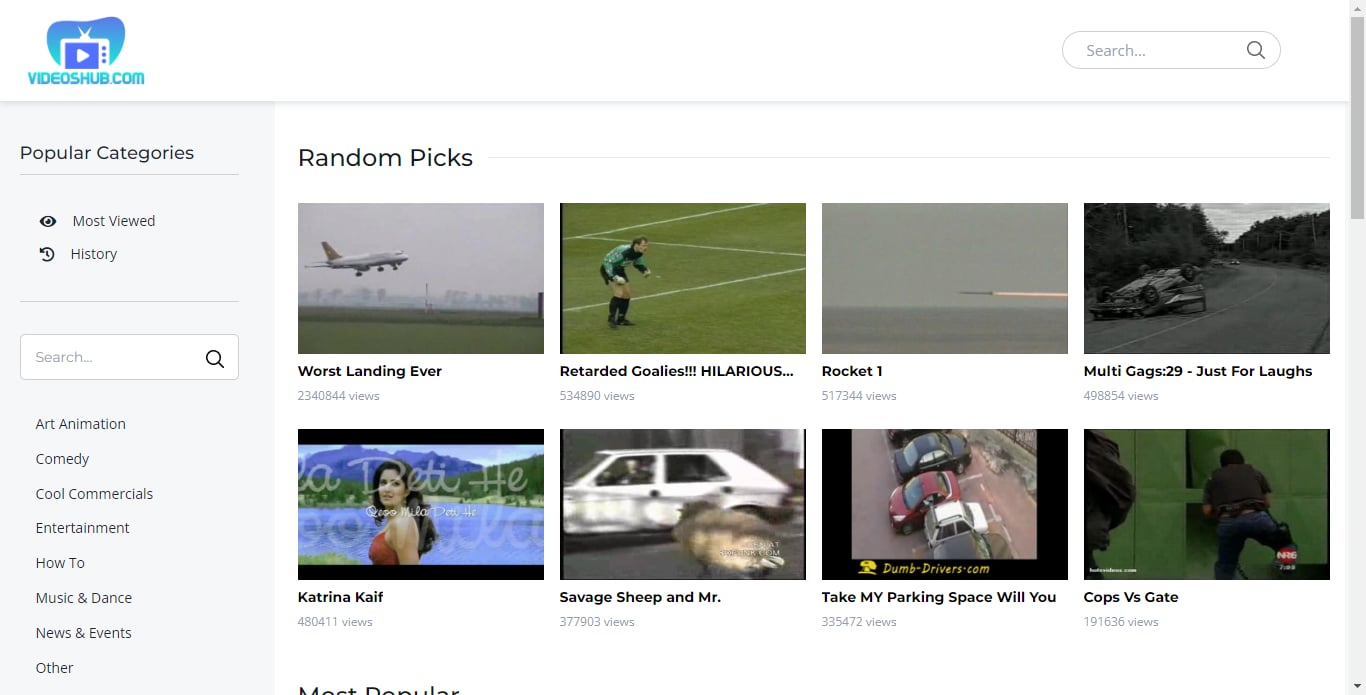 VideosHub is another great alternative to YouTube. VideosHub has a great system to ensure all uploaded videos are of high quality and there are no duplicates on their website.
They also classify videos into different categories, including entertainment, sports, video games, movies, news and TV, and receive millions of unique viewers each month.
I realize that there are many people who aren't really familiar with VideosHub. That's why we've rounded up several facts about VideosHub, which sum up why we believe it is really worth considering:
VideosHub is one of the largest video-sharing sites, with 2 million visitors a month on average.
There is a reward system called Producer Reward Program that allows you to get revenue from your videos.
You can get paid up to $5 per 1,000 visits from this program.
Sadly, your video needs to rack up 20,000 views to be eligible for this program.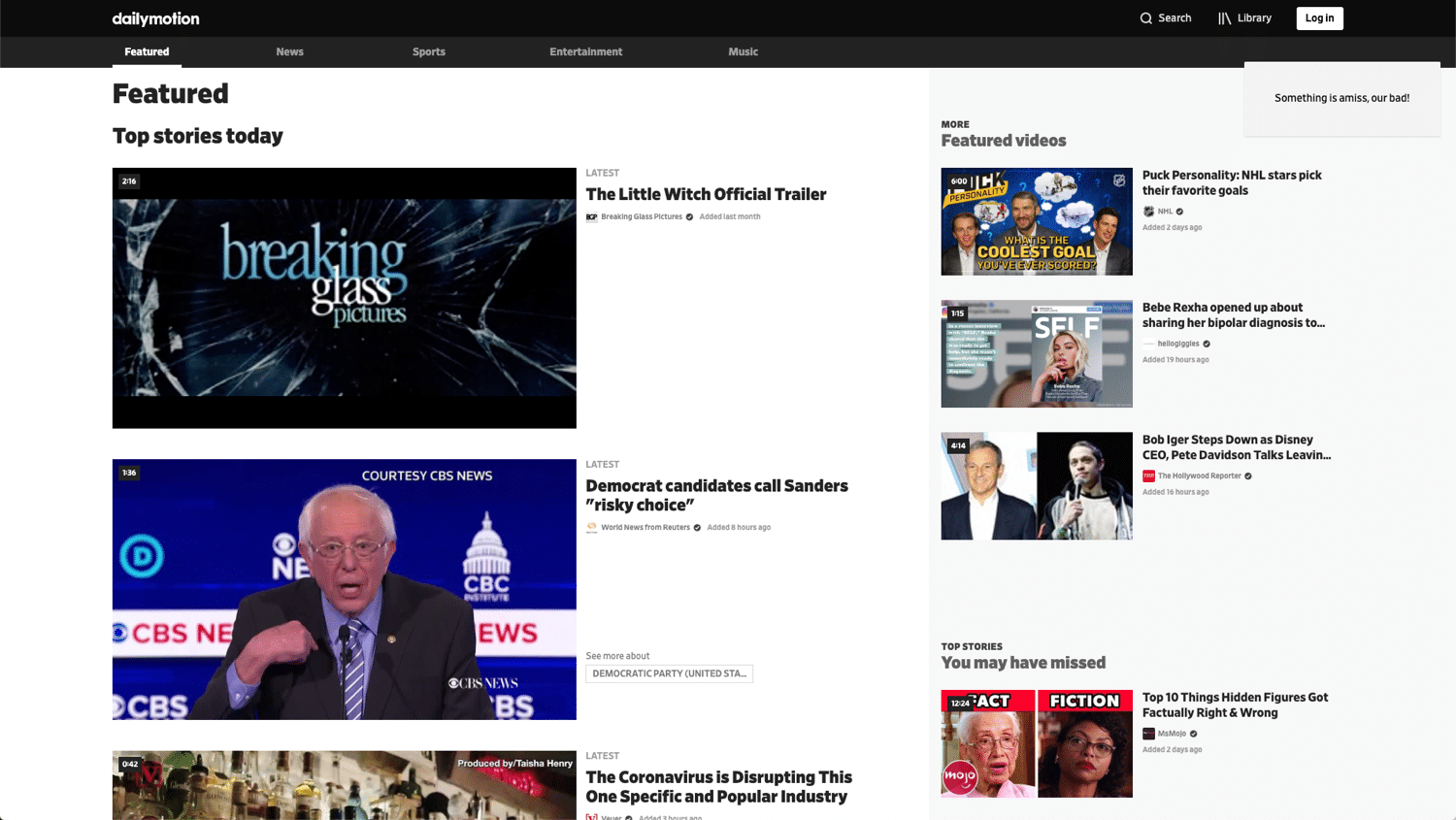 Dailymotion is also a popular video-sharing service that can offer a great user experience even compared to YouTube.
Dailymotion's home page also shows trending videos, categories, and a search bar, which allows the user to search for a video based on tags and channels.
It also has a clean and simple video player. Overall, it shows how much work the pro developers have put into the Dailymotion UI.
Dailymotion is known to be YouTube's poorer and darker brother.
But it doesn't mean it's bad, and it's still a formidable website — in fact, they rank at #124 on Moz's list of the top 500 websites.
There are several characteristics of YouTube's shadier brother that you'd find interesting. Here are some of them:
Better video quality with less quantity
Apparently, YouTube is really good at making a heavy loss in video quality. Dailymotion proves to give viewers a version of each video that is closer to the source.
However, Dailymotion is far from competing with the thousands of videos that are uploaded to YouTube per day.
Better flexibility
YouTube, with its copyright strikes, is quite scary as of late. Uploading your videos to Dailymotion is less risky since the producers are more tolerant, and the copyright policies are yet to be as strict as YouTube's.
All in all, if you're not sure you have the rights to every element in your video, Dailymotion has a smaller risk of copyright claims.
Higher tolerance for content
While both YouTube and Dailymotion have their own rules on what can and can't be uploaded, Dailymotion has somewhat of a better tolerance for it by providing options for uploaders to set an age gate.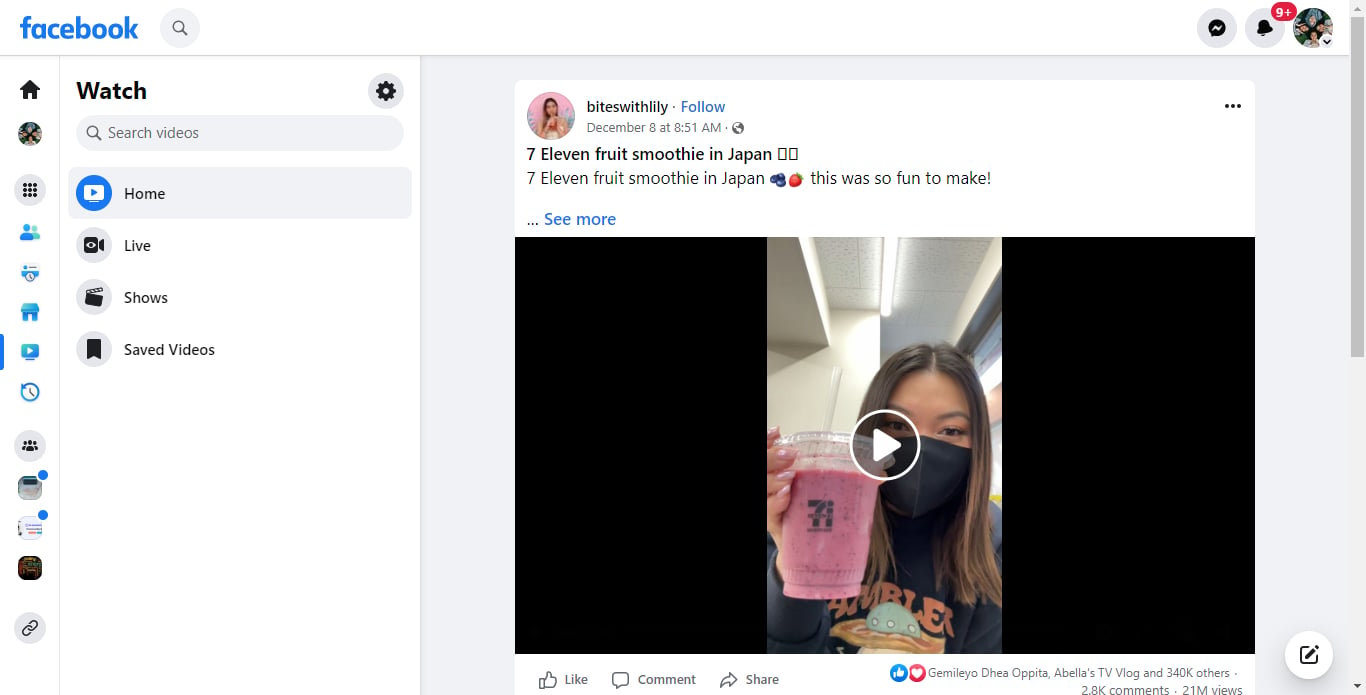 You may not think of Facebook as a video-sharing website or as an alternative to YouTube.
However, Facebook has a video feature called Facebook Watch, where users can upload and share videos.
Uploading videos to Facebook Watch is very simple.
There are also support tools that you can use to optimize your video, including thumbnails, tags, and the option to add a meta description.
On top of that, you can upload HD videos without any downscaling.
You can also do live videos on Facebook easier than on YouTube or other desktop platforms.
Before you start creating videos for Facebook, you can read and learn more from our social media video tips to get better results.
An open comparison between Facebook and YouTube isn't really fair, as one is primarily a social media platform, whereas the other is only for sharing video content.
However, we can compare the two on their capabilities as video It's also worth noting that video posts on Facebook are weighted more than regular text posts by its latest algorithm.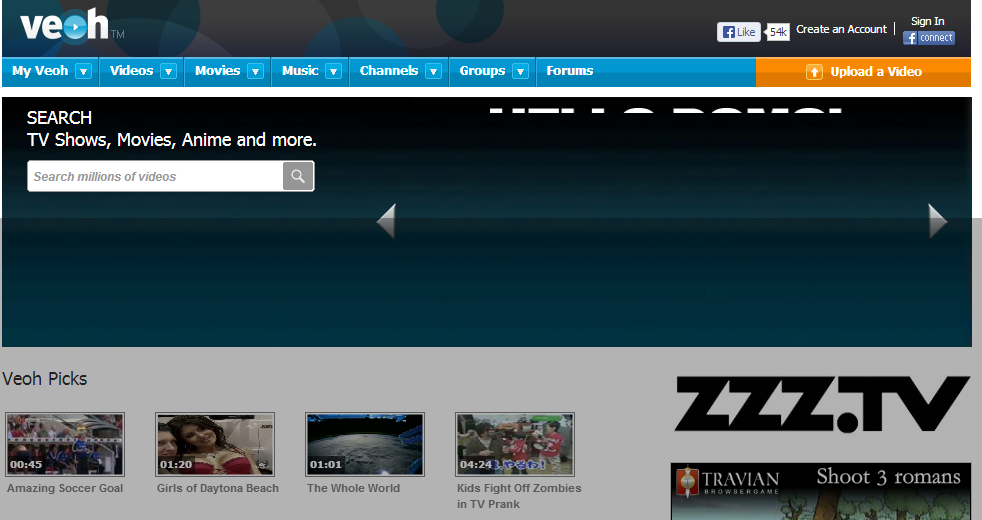 Veoh is one of the best YouTube alternatives that allow their users to upload and post videos with unlimited length. You can embed Veoh's video player d in any website. There are a lot of full-length movies uploaded in Veoh.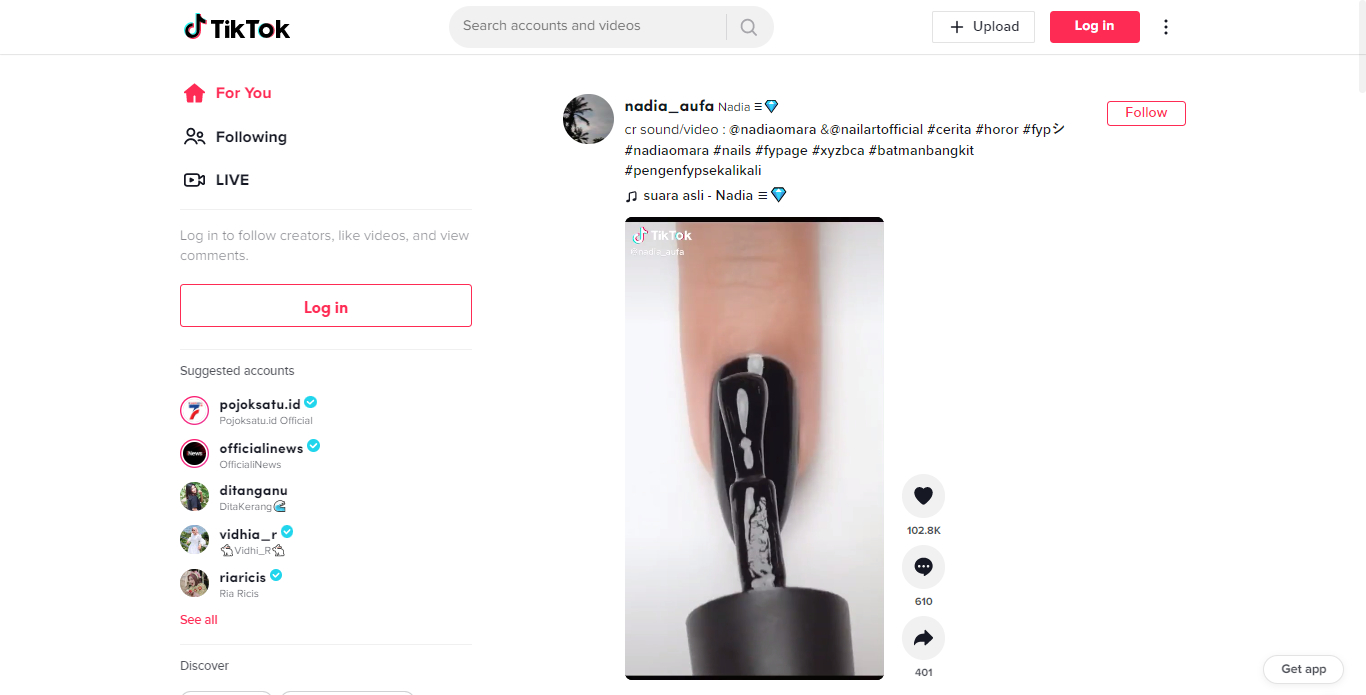 TikTok burst onto the scene in 2016. And by 2018, this app was one of the most downloaded apps in the U.S.
TikTok is famous for short bursts of videos, just like YouTube Shorts.
This app is designed for mobile, so vertical videos are the default format.
Users on the app are constantly looking for entertainment, quick stories, challenges even life hacks in under 5 minutes.
TikTok is basically a home for fun, unserious types of content.
For content creators, this app allows you to monetize your content through a program called TikTok Creator Fund. 
It's also a powerful platform if you want to target young millennials or Gen Z audiences.
You can also shop via this app. TikTok has its own marketplace called TikTok Shop, which allows users and brands to display and sell products directly on the platform
Instagram was once a photo-sharing app. Now, the app has embraced video format more than ever.
IG Reels is the closest feature to YouTube SHorts. 
It provides analytics and allows you to upload 90-second short videos.
Since Reels is made for vertical, it calls for tight shots and close-ups. Being too wordy or having videos filled with plain isn't feasible for users.
Suppose you're a business or content creator. In that case, this app is a perfect alternative to YouTube if you're looking for a platform that allows you to engage with your audiences or constantly run influencer marketing.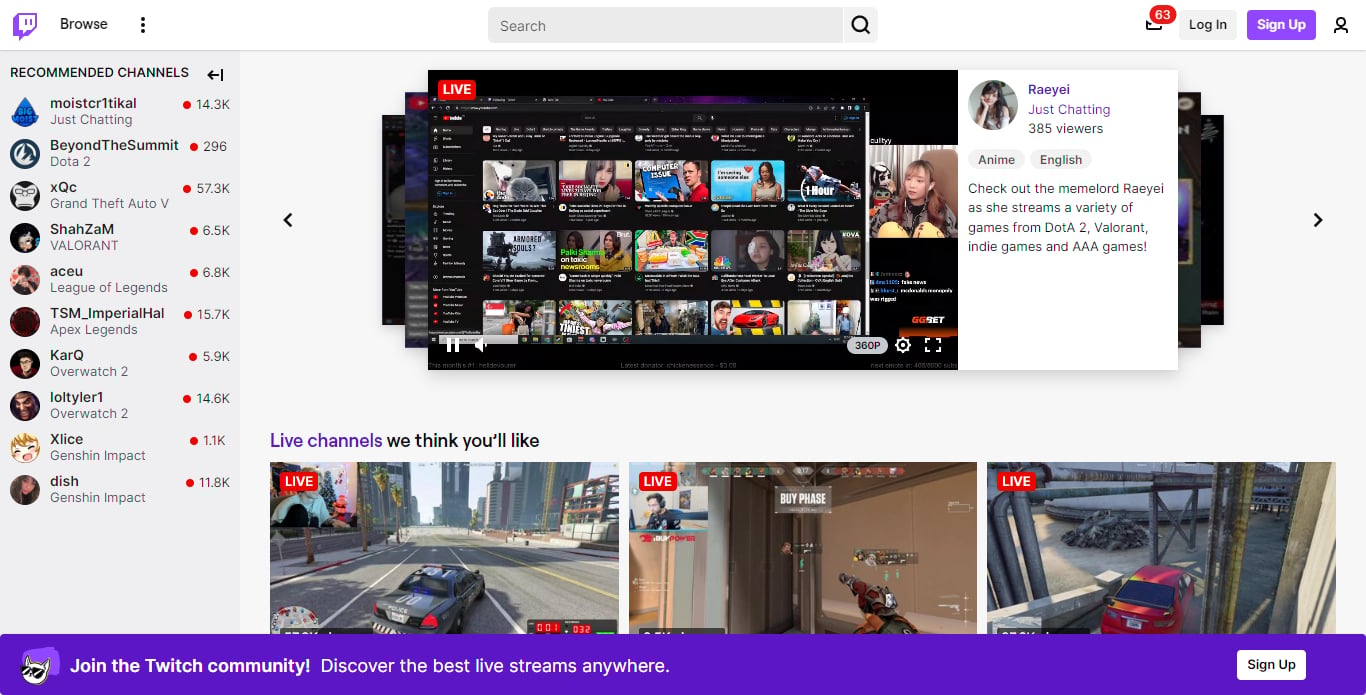 YouTube is a good platform for uploading lasting, pre-recorded, well-polished content.
If you're looking for an alternative specifically designed for live-streaming videos, Twitch is one of the best options.
Twitch is the largest platform for live-streaming– with most of the content built around video games with a thriving community atmosphere. 
We can say that this is the go-to online place for live streamers.
It allows streamers to get donations and subs while they do a live stream. That is what makes some users choose to be full-time Twitch streamers.
However, if you want to start to build your presence on this platform, it can take time to break through.
Twitch tends to promote those channels with already-massive followings. That means the bigger your audience is; the more Twitch will push your channel.
Watching free movies on YouTube can be difficult. The platform is quite harsh with its copyright issues.
There's YouTube Primetime that offers you originals or free movies, but the choice is fairly limited.
For more options, you can rent or buy movies on YouTube Movies. 
Crackle is a place where users can watch uncut and unedited Hollywood movies. However, it's only available in the United States.
If you want to upload your indie films or small movie projects, Crackle may be worth a try. 
This is the place for movie buffs that feel adventurous and look for an alternative that allows them to stream movies for free.
There are tons of direct-to-video or little-known indie films. You might find a handful of old or almost-forgotten favorites and hidden gems that users can watch for free.
12. Rumble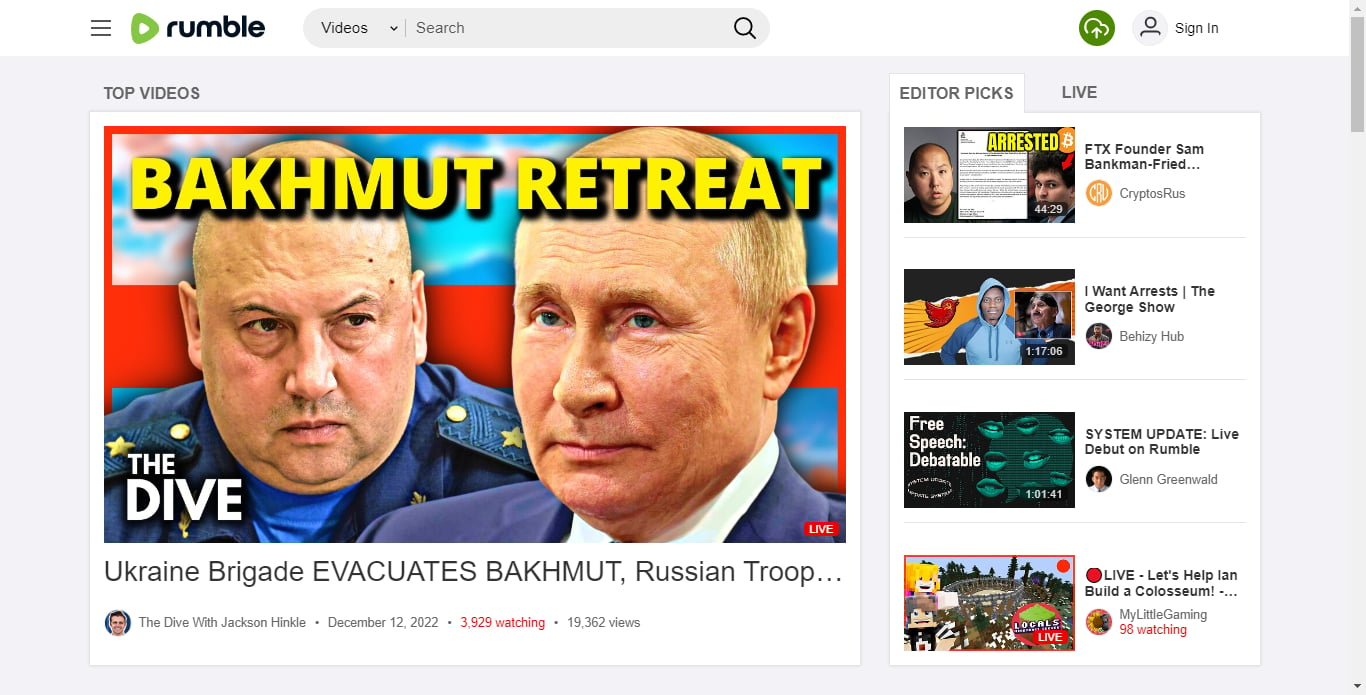 Rumble is an online video platform launched in 2013, started out with a self-declared free-speech platform.
It contains viral videos that are commonly seen on YouTube and other social media, but it has looser restrictions on what constitutes a violation of its video policy
It is basically comparable to YouTube, with fewer restrictions and a simpler algorithm.
This is the place where content creators have an unfiltered connection with users. Unlike YouTube, shadow banning is not even a concern.
If you follow politics or are trying to shift away from traditional social media, this platform might be a good fit for your videos.
You can monetize your channel too. You can earn revenue from ads that are shown on your videos.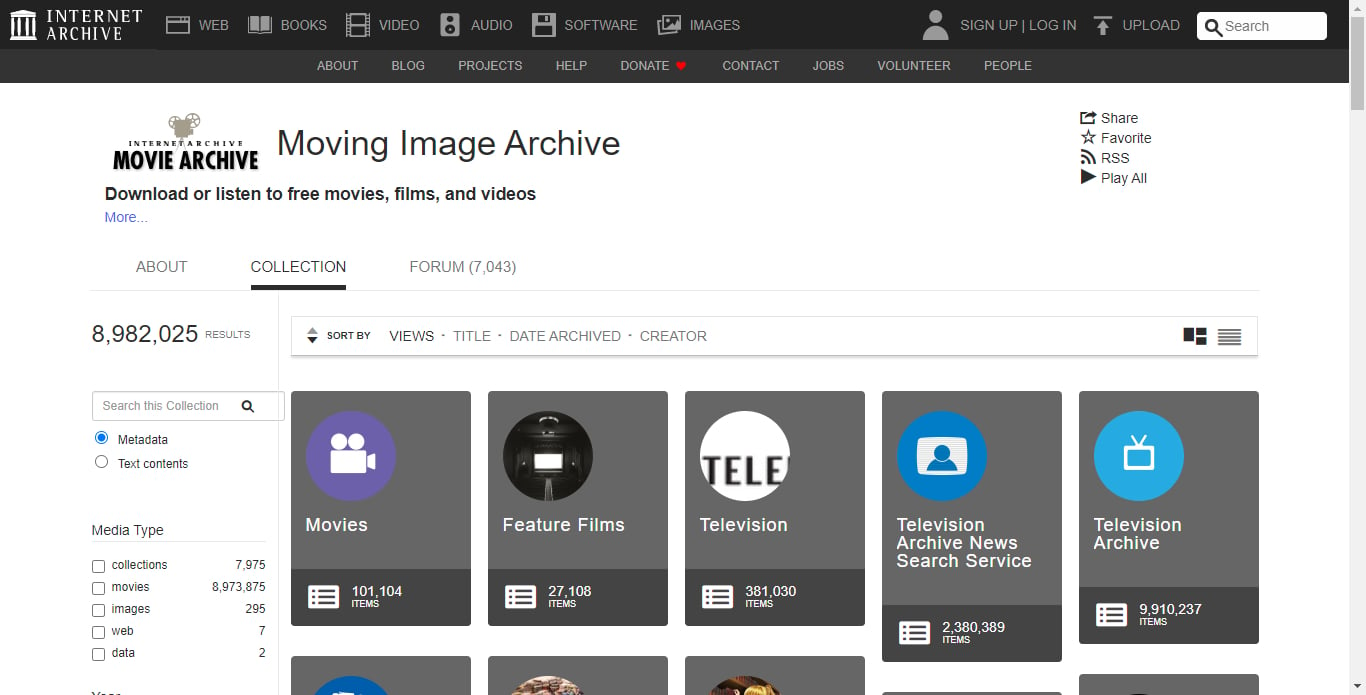 The Internet Archive is a non-profit library where you can access millions of movies, books, and even software.
This is a treasure of historical content and obscure news reports, TV series, and movies that are typically hard to find anywhere else.
If you have documentaries and you want to make your videos accessible for public knowledge, you might want to upload them here.
The site isn't the most user-friendly, but it's a good place to archive vast amounts of very important data and make it freely available for everyone.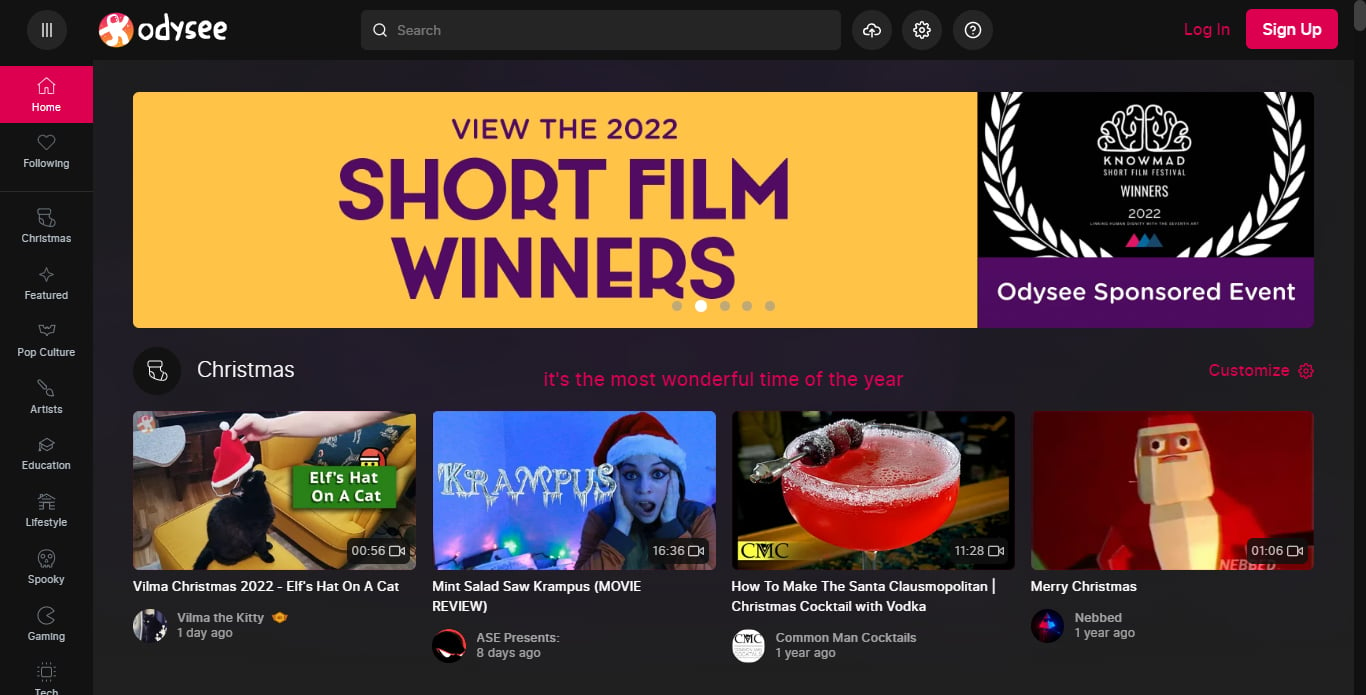 Odysee was created to recapture some of the freedom and independence of the early internet, where anyone could have a voice.
The site was created by the team behind the LBRY blockchain protocol. 
That means if you create a channel on this platform, it exists in a cryptocurrency wallet that you can download. The content remains on the blockchain permanently.
That all said, if you want to put whatever video content you want online and keep it there without the risk of it being removed, this platform might be a good option.
It can give you more control over your own content and audience– and don't get banned over the smallest thing.
Streamers on Odysee get 93-95% of their tips. And content creators get 100% of their membership. 
Plus, there are no far-too-strict guidelines for users. There are basic community guidelines that prohibit things like pornography and content that promotes violence or terrorism.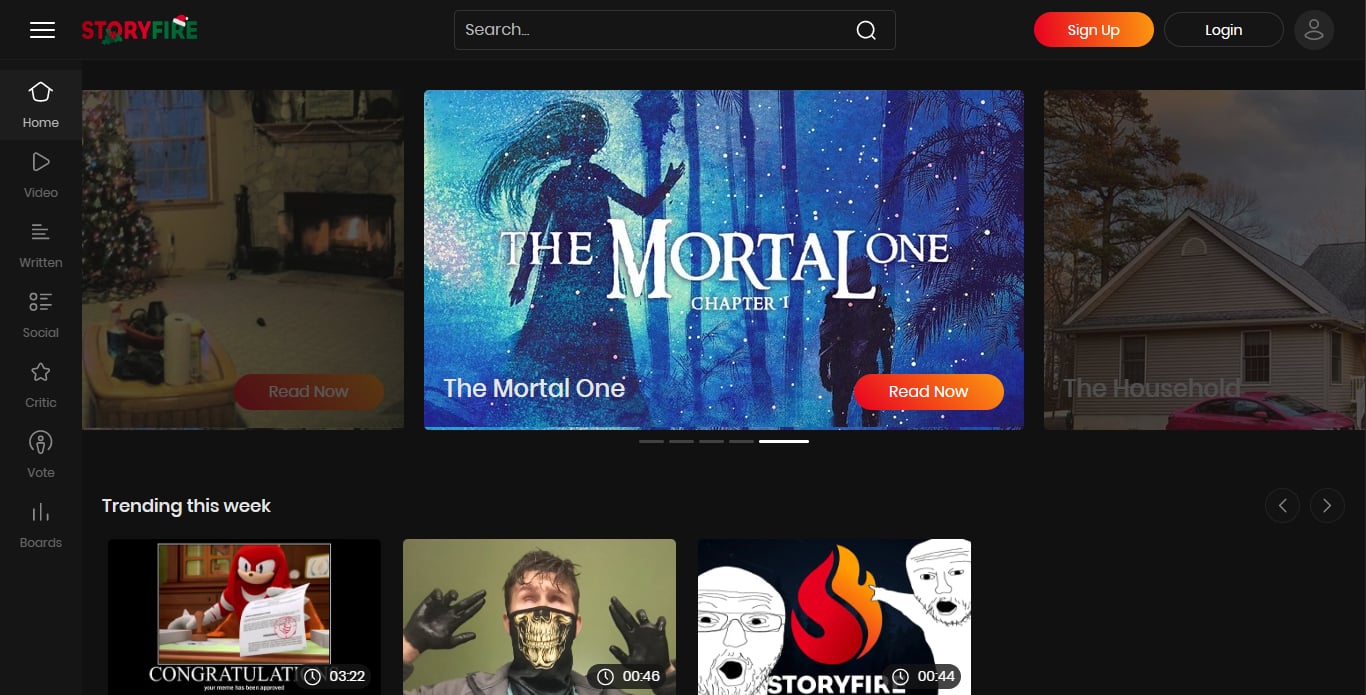 Storyfire is a creative video or writing social entertainment platform. The platform combines YouTube–Twitter–Wattpad.
StoryFire claimed to be an edgier alternative to YouTube with revolutionary monetization features and support for the creative.
The platform is well-known for its passionate community of writers and video creators earning a full-time living from content creation. 
It is worth checking out if you love storytelling through video or you have story-driven video series and want to grow a fanbase.
Users can use its in-app currency known as "Blaze" to pay creators for posting original videos, stories, and even tweets.
If you want to have complete control of the place where you place your videos, PerTube has the solution.
PeerTube allows you to create your own video platform with complete independence. 
It means that you make your own guidelines and don't have to deal with opaque algorithms or obscure moderation policies.
It is free, open-source (no need to pay to install it on your server), and created for non-commercial purposes.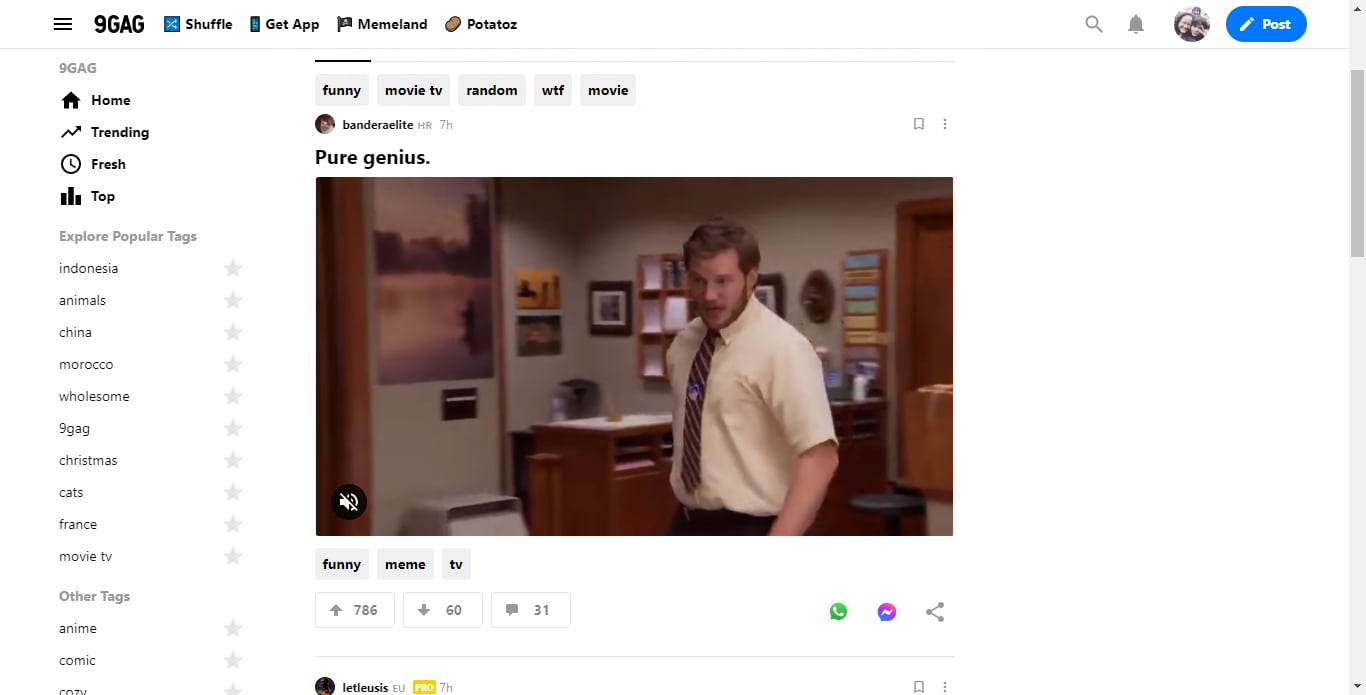 9Gag isn't something new if you've been on the internet for quite some time. 
It's the place where people look for a chuckle, so if you're creating memes, GIFs, and comedy videos, this could be a great YouTube alternative for you. 
The very specific-niche 9Gag community makes it easy to go viral.
You can only upload videos that are funny, entertaining, or weird– though. Otherwise, your videos will be taken down. 
D.tube is a blockchain-based video-sharing platform that is quickly gaining popularity. It's similar to YouTube in terms of functionality, but it has some key differences. 
For one, it's decentralized, meaning there is no central authority controlling what gets uploaded and what doesn't. This could make it a great platform for controversial content that might get censored on YouTube.
Another key difference is that D.tube pays creators for their content. 
This is made possible through a token system, which means that you could potentially make a lot of money if your content gets popular. Creators will get rewarded with cryptocurrency. 
One catch, though, is that since your videos will be stored in a blockchain, they'll be permanent. So, if you delete your DTube account, your videos will still be there.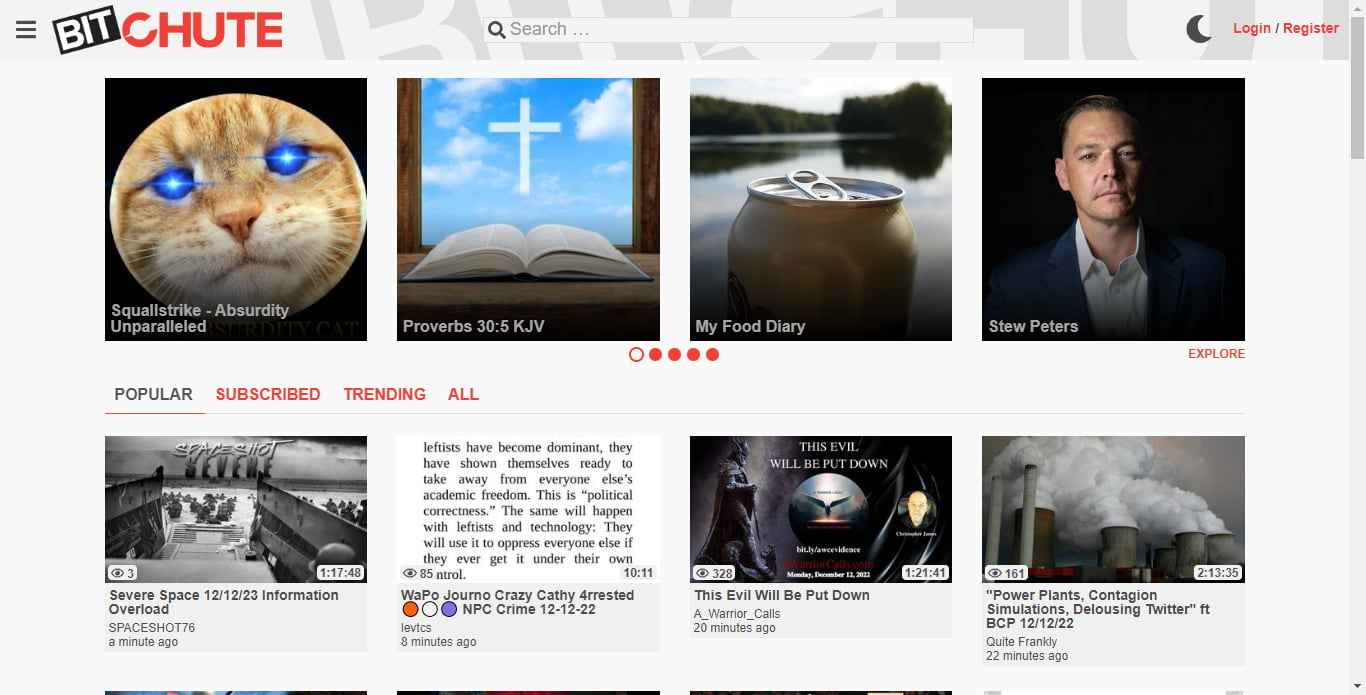 BitChute is another decentralized video-sharing platform that is similar to DTube. It also has a token system that allows creators to earn money for their content. 
However, BitChute has a different focus than DTube. It's designed to be a safe haven for free speech, which means that it's a great platform for controversial content.
It's well-known for being a place full of conspiracy and  theorists content
If you're looking for a YouTube alternative that is focused on free speech and censorship-resistant, then you might check out  BitChute is a great option. The site is free to use.
Bilibili is a Chinese video-sharing platform that is popular among young people in China. People also call it China YouTube.
It's an online home for fans of anime, manga, and other forms of geek culture. This makes it a great platform for content creators who are into that sort of thing. 
Of course, anime, manga, and cartoons aren't the only type of content on the site. You can find all sorts of videos, including music videos, movies, TV shows, and more.
The live-streaming feature helps you to potentially reach a larger audience with your content.
Also, Bilibili is a great option to host your videos if you're targeting the Chinese market and audiences.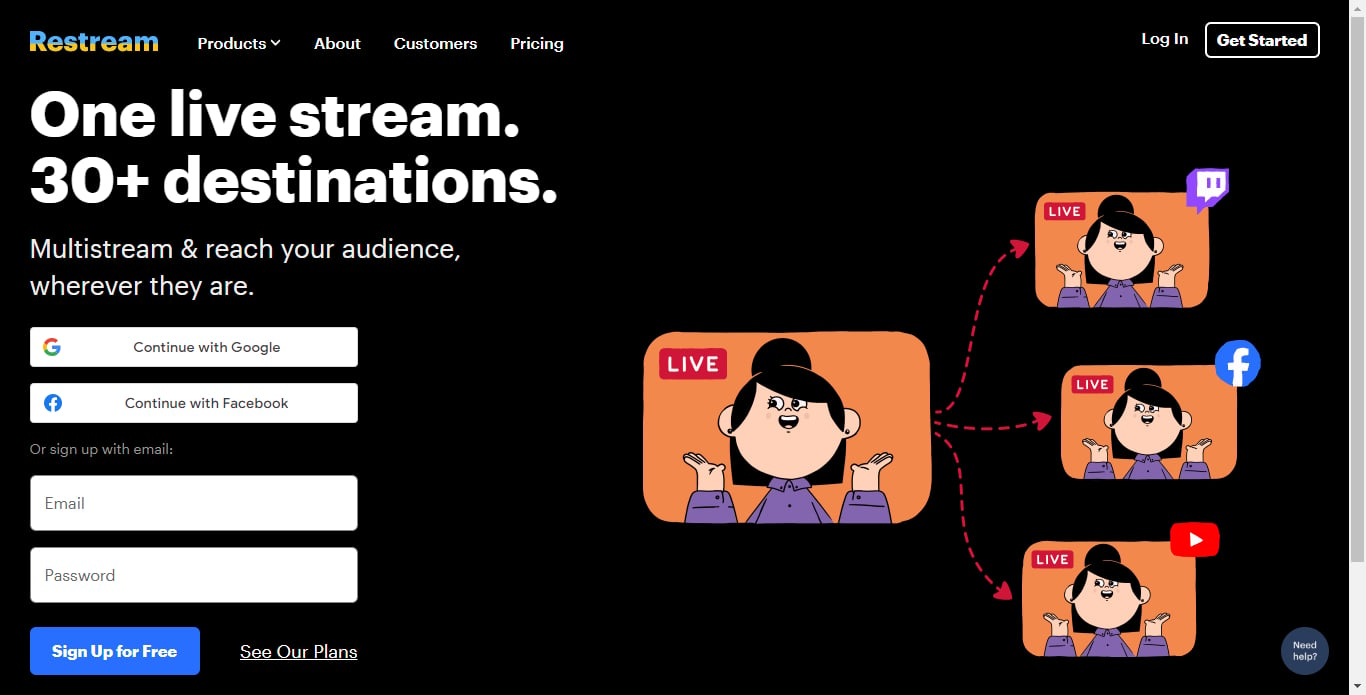 Restream is a live-streaming platform that allows you to live-stream your content to multiple platforms at once. 
This is ideal if you're trying to reach a large audience with your content. You can live-stream on YouTube, Facebook, Twitch, and more. 
Restream has a free plan that lets you live stream to three different platforms. If you need to live stream to more platforms, you'll need to upgrade to a paid plan. 
As a content creator, you can also make money through Restream.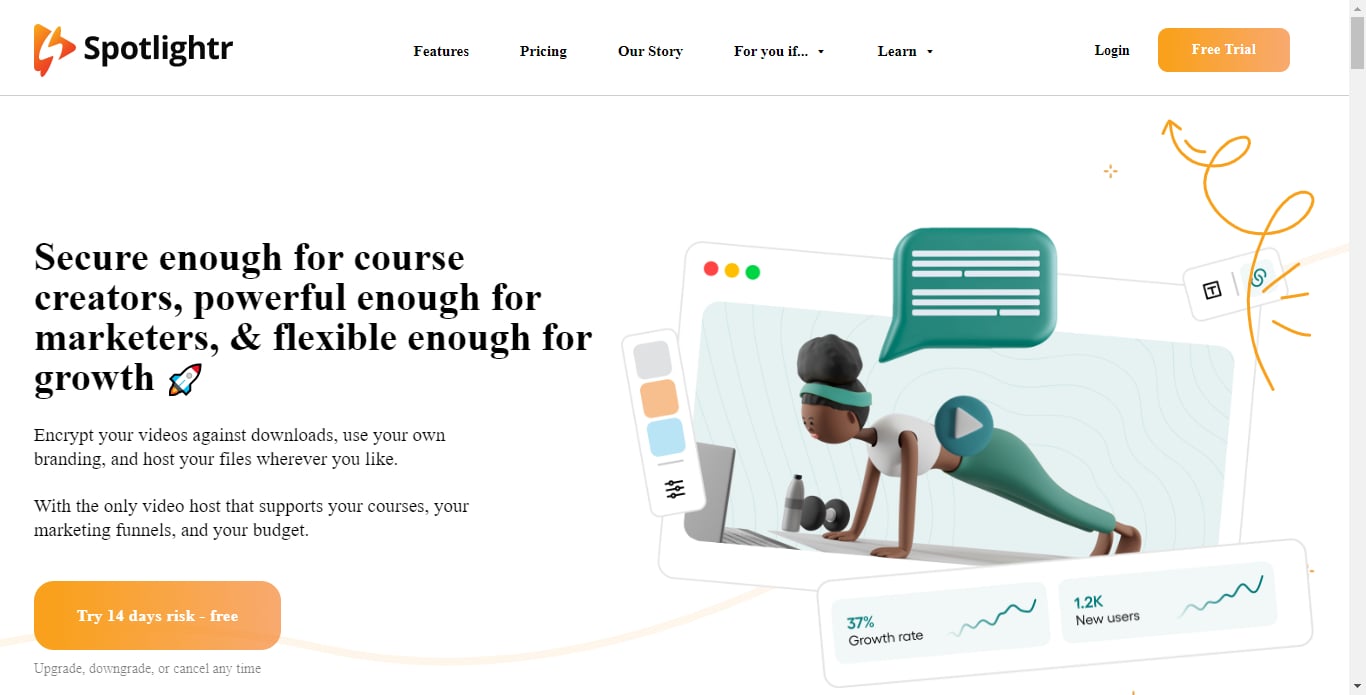 If you've been struggling to embed your YouTube videos on other sites, Spotlightr offers a solution. Broken thumbnails, too many ads, related videos, you name it.
Spotlightr will encrypt your videos against downloads and host your files wherever you like. 
It means you can have your own branded player and watch page with your embedded logo and color palette.
This is a worth-checking out YouTube alternatives, especially for marketers.
Spotlightr can also show you the progress analytics and offer marketing tools like email gating, email integration, and pay-per-view.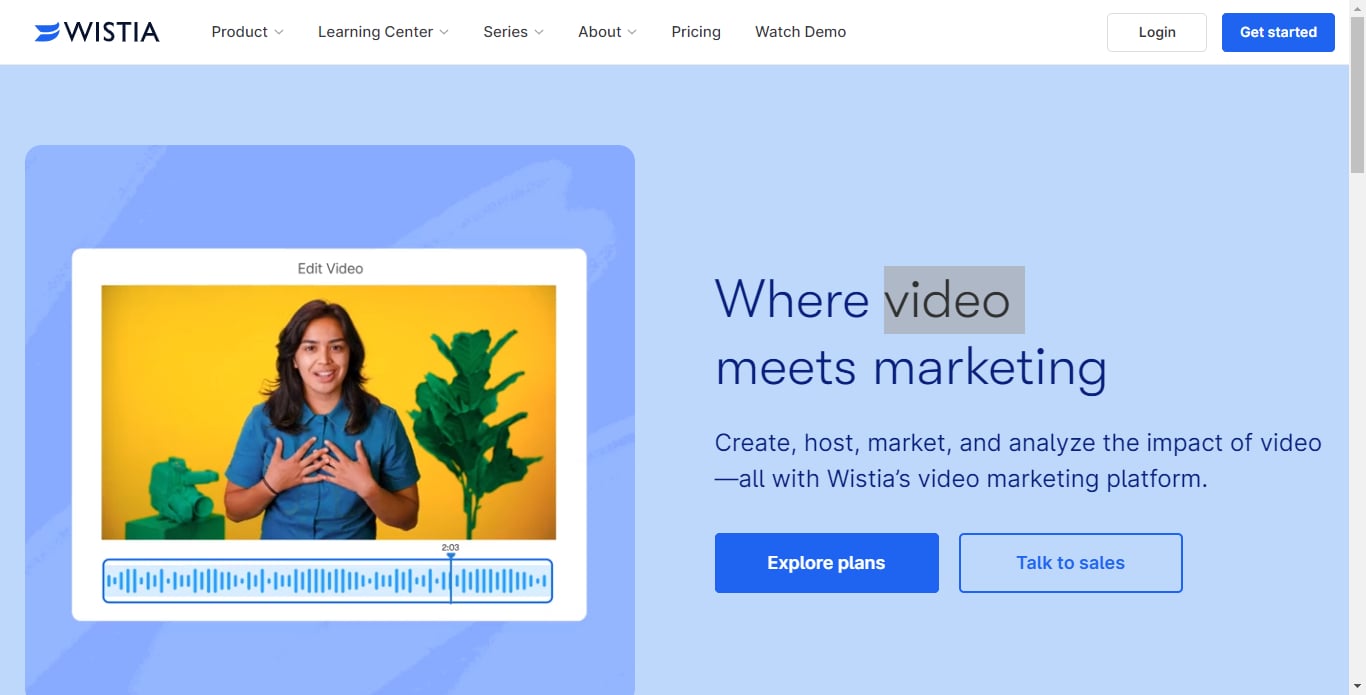 Wistia is another video hosting platform designed for business and marketing professionals.
While YouTube is great for monetization and the general public who want exposure, Wistia is designed exclusively to support the needs of B2B companies using video for marketing, support, and sales.
Wistia gives you a full control experience of your videos and video player. 
Since the main purpose is to help businesses reach out to other businesses, it allows you to embed videos ad-free, create customized thumbnails, include CTA, optimize the video, and see more in-depth analytics. All in one platform.
You can even drill down to see how individual viewers are watching your videos with our heatmaps.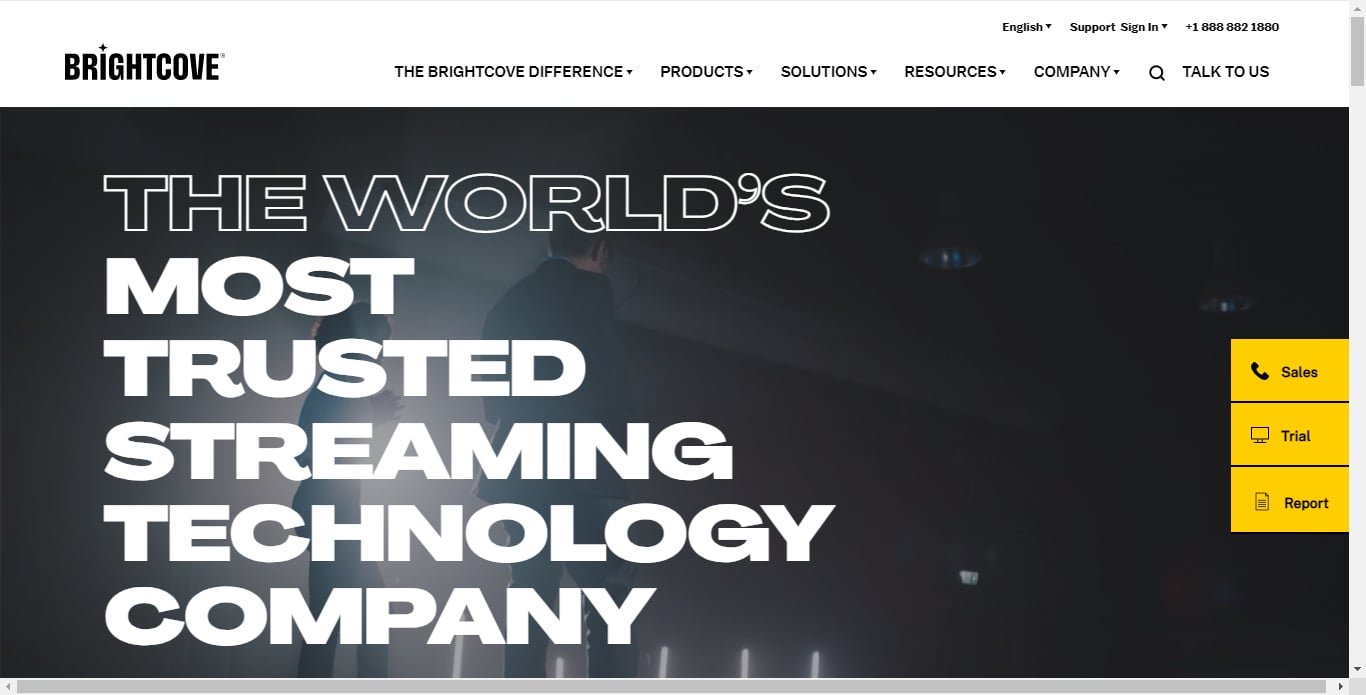 If you need a YouTube alternative that has more content management features, Brightcove is worth mentioning.
It's a cloud-based video tool with enhanced media management features designed for businesses that require more scope than what YouTube currently offers.
Brightcove offers improved analytics, security, and integrations built for B2B.
The OTT technology allows you to deliver live videos on smartphones and smart TV apps.
This video-hosting platform also makes it much easier for you to streamline the overall content management, live streaming, encoding, batch editing, and create playlists with a drag-and-drop feature.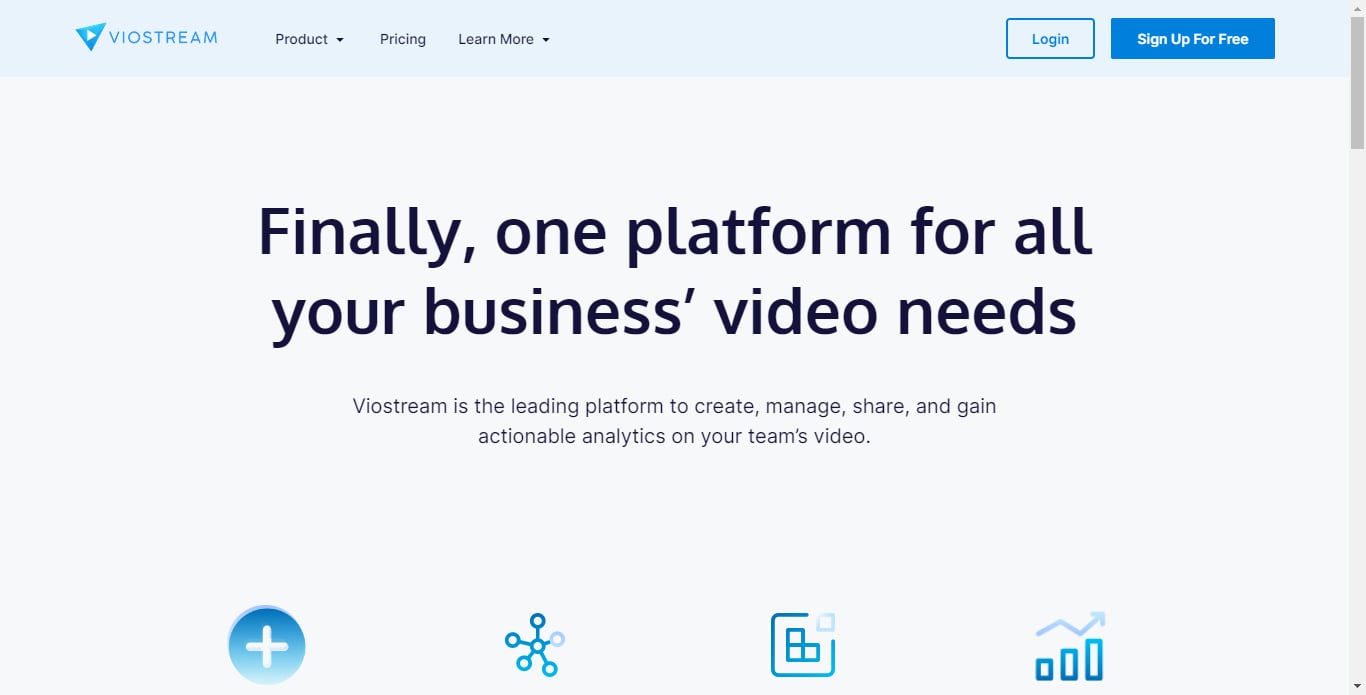 Viostream is well-known for its broad range of integrations, privacy, and security features. 
It's an enterprise-grade video platform for organizations and businesses that aim to take video management to the next level.
Viostream integrates with services like Adobe, Looker, Oracle, Tableau, Salesforce Einstein Analytics, and more.
It can be a great YouTube alternative if you're looking for a video-hosting platform that can help you not only to understand the analytics but also generate deeper data insights that reveal video ROI.
Not to mention that Viostream also provides all the basics you need in a video-hosting platform, such as video embedding, live streaming, audience management, unlimited users, unlimited players, calls-to-action, etc.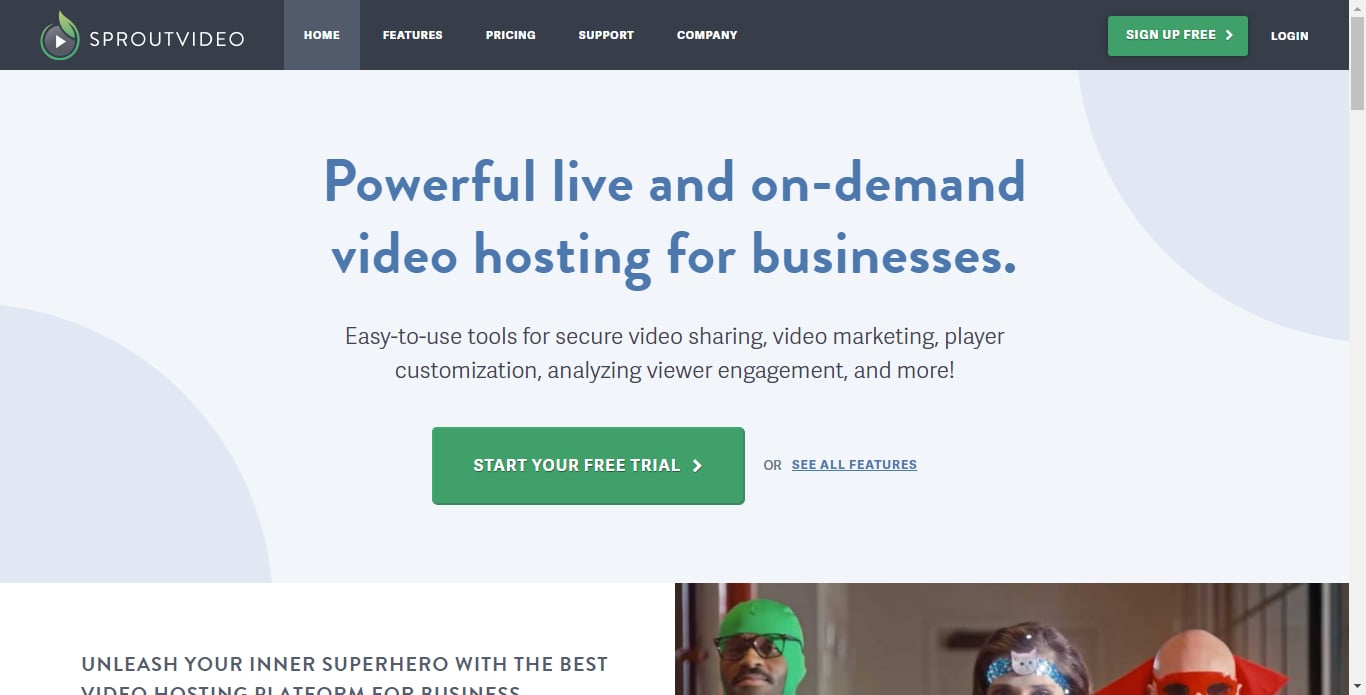 If you're a small business or solopreneur that has serious digital marketing chops, SproutVideo is one of the most robust YouTube alternatives you should check out.
It allows you to create your own video player. No more YouTube logos that can make your brand less professional. 
SproutVideo also ensures that your embedded video won't clash with your design but complement it.
It integrates with MailChimp, Hubspot, Zapier, and many more third-party tools.
Closing Thoughts
Finally, we hope this list will make you understand. There is a wide range of excellent alternatives to YouTube available online.
Those are some list of the popular video-sharing websites other than YouTube. Every website has its own features and benefits. So choose one that fits your needs most.
In addition, you can also read the other 13 YouTube alternatives for more reference.
Once you've chosen which one you'd like to use, the next step is to create an enticing thumbnail to help amplify your engagement rate.
No matter what platform you use, explainer videos have a high potential to catch more eyeballs. Create yours today with us! Click on the banner below to see the package that we offer: