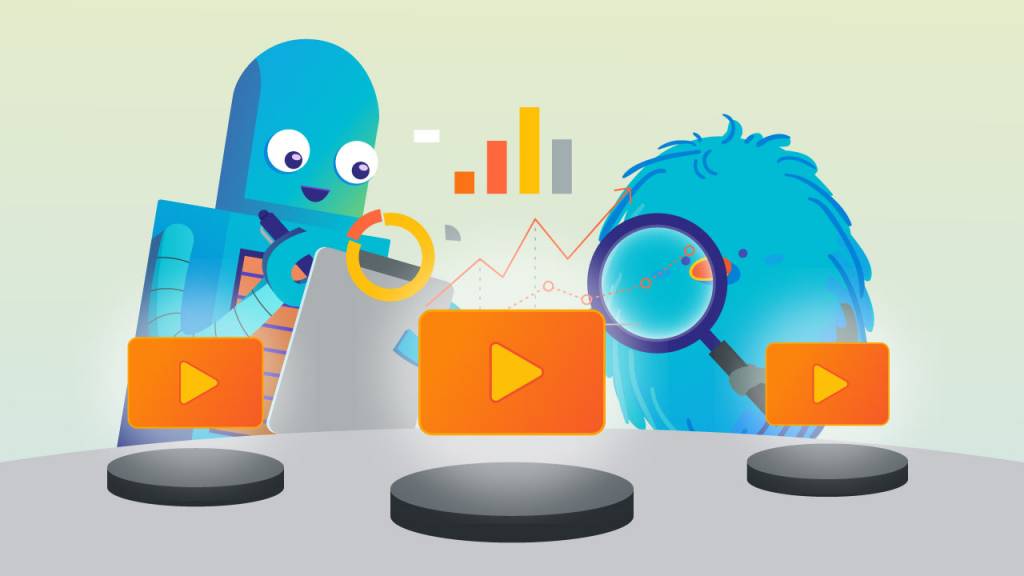 This is not a hot take; it's consensus: video marketing can help you increase profits and get a better return on your investment. According to our statistics, at least 88% of marketers who use video content are satisfied with their ROI.
But how can you measure this?
How do you know if your video marketing campaigns are actually bringing in the big bucks?
There are several ways you can implement to know whether your videos bring in more revenue or not. And one of the handiest ways to do it is by identifying relevant metrics.
This post will walk you through some essential video marketing metrics you can track to measure your ROI effectively.
The Importance of Measuring Video Marketing ROI
Before we get into the main topic, you might've been wondering, "Why on earth do I need to measure ROI on my video marketing campaigns?"
That's actually a really good question. Why should we, though?
Well, measuring video marketing ROI is quite vital for your overall video campaigns. 
Creating compelling videos with high resolution is indeed back-breaking. After days of sweat, blood, and maybe tears, you finally have your stunning video – but it's only half the battle. The next thing you need to do is understand how well it performs.
If you just constantly create videos every month without actually tracking their performance, then what's the point?
How do you know that your audience likes it or simply doesn't care? This way, it'd be tough for you to know your achievement, wouldn't it?
It's just a waste of both time and money.
That's why ROI measurement comes in handy. It gives you valuable reports or data to measure your success, learn from it, and amend future results accordingly.
Essential Metrics You Need to Keep Your Eyes On
Measuring video marketing ROI isn't rocket science. Yet, 70% of marketers still fail to track it. 
Mind-blowing, right?
The reason why they fail is that they miss out on crucial data from crucial metrics.
If you want an accurate picture of your video marketing ROI that looks beyond the allocated budget and stunning visuals, you'll need to widen your net.
However, with a bunch of data and metrics vying for your attention, how do you actually measure the success of your videos?
Now, we get into the nitty-gritty. I'm going to help you peer behind the curtain by giving you a list of crucial metrics you should set in place while tracking your video marketing performance.
Here you go:
1. SERPs Ranking
Do you know that there are at least 500 hours of fresh videos uploaded on YouTube alone per minute?
One thing is clear here: you need to monitor how well your video is ranking for key search terms. Therefore, SERP ranking should always be one of your top metrics to track.
It's always better to make sure that you've optimized every video you're uploaded. It will bring you a better ranking, making it easier for audiences to find your videos and watch them.
Higher ranking on SERPs also means an increased reach and boosted various other crucial metrics that will yield valuable data for a better video marketing strategy.
2. View Count
Of course, view count alone doesn't determine your videos' success. However, this metric can be an important measure of a video's overall popularity. Not to mention it's one of the easiest metrics to measure.
The view count will give you a solid grasp of how much traction your video has achieved. It also gives you valuable data about the content that your viewers like the most.
If you have such a high view count, it means you've successfully sparked viewers' curiosity and made them click on your videos.
3. Click-Through Rate (CTR)
While view count doesn't mean everything about your videos' success, click-through rate (CTR) can be a great indicator of how often viewers watched your video after seeing a registered impression on platforms like YouTube.
With this metric, you understand how persuasive your videos are at encouraging viewers to perform your desired actions (a.k.a calls-to-action). 
It's critical to know what percentage of your audience finds your video based on your thumbnails or titles and follows your CTA. In this case, you can improve these figures to achieve your goals consistently.
4. Watch Time
This metric is useful for tracking the engagement rate. It shows you the exact physical number of minutes and hours the audience watches your videos. That way, It makes it easier for you to understand how much time your viewers spend watching your videos.
The higher the watching time you have, the more engaged and involved your viewers are. It also means the more successful you've been at engaging and entertaining your audience.
All of it will actually boil down to one thing: compelling and informative content. If you provide your audience with content that can make their life easier, solve their problems, or simply entertain them, they'll undoubtedly stick around.
5. Social Sharing
A video goes viral because so many people share it. In this matter, even though "going viral" might not be your main goal, encouraging people to share your videos is important so that your videos get more exposure.
The social sharing metric can help you understand how well your social media is iterating and engaging with your videos. This metric should be your top priority if you constantly create social media videos for your social audience.
To get social media users to share, you need to understand your audience demographic and what platform you use. You can then create well-crafted social videos with specific, relevant topics that your target audience will be interested in and want to talk about.
Over to You
Videos have been shown to have a fantastic impact on ROI with a proven track record of improving a brand's online visibility, generating more leads, and skyrocketing conversion rates.
To understand how much impact the video has on your overall marketing campaign, you need to monitor their performance from the moment you put it live.
Those metrics mentioned above can help you to measure your video marketing campaigns' success.
However, it all boils down to your goals. If your goal is to improve conversion rates, you might need to pay attention more to watch time and click-through rate. Meanwhile, if your goal is to spread more brand awareness, you will need to measure social shares and view counts.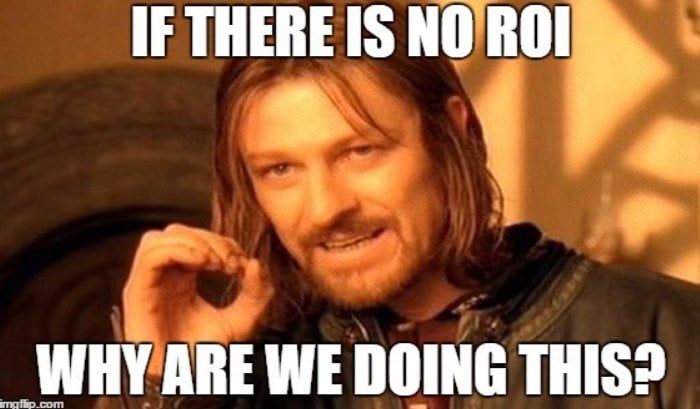 Explainer videos are one of the most engaging types of videos that can bring you maximum ROI. Create one with Breadnbeyond and reap the revenues you deserve!
Click on the banner below to see our package: