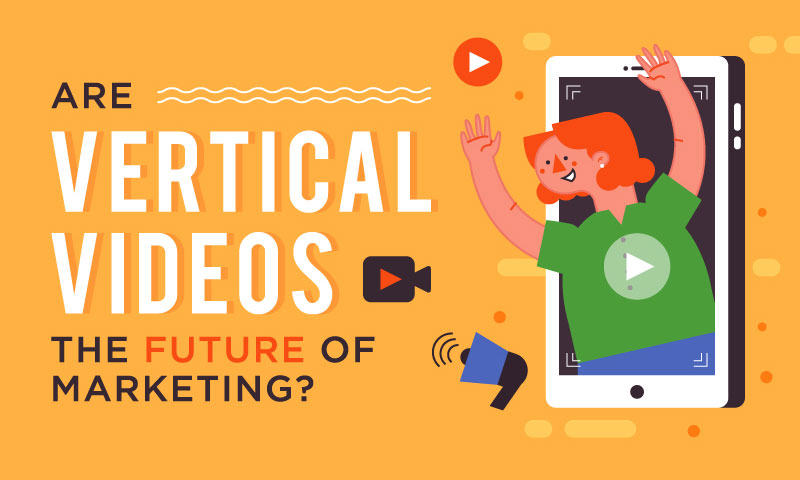 The majority of social media network that we're familiar with started as websites where you can interact with each other, e.g Twitter and Facebook.
Nowadays, the most popular social media are available, and even more enjoyable, in our smartphones. With the advent of TikTok, the landscape is going to change and shift towards more vertical videos.
Our day-to-day activities online, such as checking emails, posting updates, and watching videos, are gradually changing from desktop to smartphones. In fact, Cisco predicted that globally, mobile data traffic will increase sevenfold between 2016 and 2021. A research in 2020 also proves that mobile internet usage is higher than desktop.
As marketers, you might be aware of the situation and thinking about how you can make the change from your current marketing methods to a more mobile-oriented one. One of the best way to approach an audience who use their phone a lot is through vertical videos. Again, TikTok will have a huge impact in the upcoming years.
Here at Breadnbeyond, we see marketing and creative video creation industry as overlapping industries. Naturally, we looked into this vertical video syndrome phenomenon. We put together an infographic containing several sections of everything you need to know about vertical videos as marketing tools.
In this infographic, you can find everything you need to know about vertical videos as marketing tools. Check it out!

<div style="clear:both"><a href="https://breadnbeyond.com/articles/vertical-videos-marketing/" target="_blank" rel="noopener"><img src="https://breadnbeyond.com/wp-content/uploads/2018/09/vertical-videos.jpg" class="img-embed" title="The Ultimate Guide to Vertical Videos for Marketing [INFOGRAPHIC]" alt="The Ultimate Guide to Vertical Videos for Marketing [INFOGRAPHIC]" width="800" height="11447" border="0"/></a></div><div>Courtesy of: <a href="https://breadnbeyond.com" target="_blank" rel="noopener">Breadnbeyond</a></div>
Boost your sales today with explainer videos, check out our packages and get your FREE consultation on the banner below: