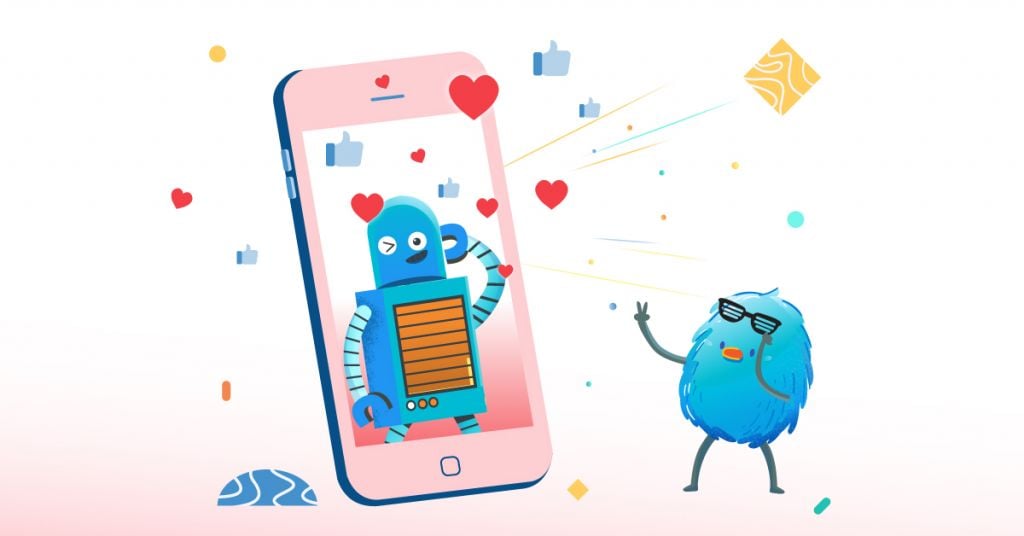 "What is the standard rate Breadnbeyond vo?" or "How much Breadnbeyond voice rates?"
We've been asked that question quite a lot.
But, since we are a one-stop explainer video production company, the rate for our voiceover is included in the entire project cost.
Here at Breadnbeyond, we often work together with skilled voice actors from around the world to do professional voiceovers for our explainer videos.
After countless email chains and Skype calls, we learn one thing from them: the voice acting is a damn difficult skill to learn.
Because of this, we got interested in the art of voice acting and what it takes to become professional voice actors like the people we work with.
After gathering tips and tricks from our best voice actors, we compile the skills that you need to learn before you can earn your first dollar from a voice acting job into an infographic.
How Much Do Voice Actors Make?
Voice acting is a diverse field of profession.
Hollywood-class voice actors like Dan Castellaneta from the popular series The Simpson have been rumored to earn $300,000 per episode of the series. He gives his voice to the starring role of Homer Simpson.
But it's also been reported by the U.S. Department of Labor that the average hourly wage for a voice actor is $17.50.
Other shoulder occupations such as radio and TV announcers have been reported to earn an average annual salary of $35,360. Wow!
How to Become a Voice Actor
You can decide to become a voice actor anytime you want, you have a voice, after all. It's earning money from voice acting that's difficult.
Before recording your voice, you'll have to prepare the script. Voice-over can be understood as "voice from the script."
So, the script is written (text), which will later be voiced through voice filling (audio).
Explainer video scripts serve to inform or give voice actors an idea about the right method or approach to use their voice in the production process.
In order to get hired by people, you must prove that you have what it takes to voice their message loudly, clearly, and precisely.
These are some of the skills that you'll need to do just that:
Enunciation
Unless you're a mumble rapper, then enunciation should be a good skill to have whether you're a voice actor or not.
However, enunciation is a particularly important skill for voice professionals like voice actors, narrators, announcers, and public speakers.
Why Enunciation Matters
Mumbling annoys listeners, and people don't want to hire your services as a voice actor if you annoy people.
Nobody likes asking "What did you say?" more than once. On rare occasions, mumbled words can cause phrase mix-ups. For example, when you say goin' and mean go in.
On top of that, mumbling makes you look like you doubt your arguments.
Which reflects a lack of self-confidence and is not sought after by brands and employers.
Tempo Management
Speaking too fast can make what you're saying appear salesy. As though you're trying to sell something.
When instead, you should be imparting expertise on a subject matter while being persuasive.
For example, in a promotional piece like an explainer video, the ideal pace is between 140-160 words per minute – and not any faster.
Why Voice Actors can't speak too fast
They lose the listeners' attention
It creates a negative impression
They lose the clarity of the message
They aren't rappers
No one likes to feel like they're being sold an item or service
We compile more skills that you need to land your first voice acting job in an infographic you'll find below. You can share this infographic in your blog posts by using the embed code at the bottom of this page.

<div style="clear:both"><a href="https://breadnbeyond.com/articles/voice-acting-mastery/" target="_blank" rel="noopener"><img src="https://breadnbeyond.com/wp-content/uploads/2013/04/Voice-Actor-Mastery-Infographic.jpg" class="img-embed" title="The Skills You&#8217;ve To Learn Before Landing Your First Voice Acting Job" alt="The Skills You&#8217;ve To Learn Before Landing Your First Voice Acting Job" width="800" height="7755" border="0"/></a></div><div>Courtesy of: <a href="https://breadnbeyond.com" target="_blank" rel="noopener">Breadnbeyond</a></div>
At Breadnbeyond, we have professional voice-over artists to leverage your next video campaign. Check out our packages (including voice-over) and get your FREE consultation on the banner below: