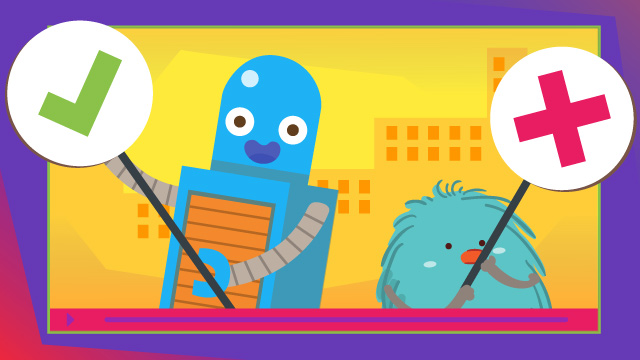 YouTube's video service is quite strict; in order to use this site person is required to follow a set of community guidelines.
If you're looking for what is allowed on YouTube and what is illegal on YouTube, we'll try to describe it on this post.
The website can remove user's video and block their account based on their own view of these guidelines and without previous warning. This has become so bad that some YouTubers started creating posts commenting on website's implementation of the policy.
Here is an example about GradeAunderA:
The fact that YouTube doesn't have to provide any feedback and include ban details makes things that much worse.
Some of the users were able to restore their channels with support of their loyal fans. Still, during this time they weren't able to make any money or post new web content.
In this article, I will try to help you out with a list of YouTube do's and don'ts.
Things you can include in videos:
Here is a list of main things that a user can share within videos:
1. Royalty-Free Music
People have to know that royalty-free music isn't actually free. However, unlike other music, this form isn't limited to a single use. Instead, once you pay for it you can use it any number of times you want. YouTubers can add it to content numerous times and even use it as a background music for their videos.
You can find royalty-free music across multiple online libraries. AudioJungle, PremiumBeat and IBAudio are the best choices. Freesound is a great place to search for royalty-free sound effects.
Naturally, you can also create videos without royalty-free music but it's much more expensive.
2. Images with Public and Private Properties
YouTubers have full access to private properties and public spaces; you don't need any legal permission to use objects in question for YouTube videos.
Public features are a fair game: you are able to shoot streets, parks, malls etc. Private properties are also regarded as free resources (as long as you don't enter owner's property)
Check out this example with Vanessa Carlton:
When it comes to trespassing, don't expect a sign telling you not to do it; it is common logic that you shouldn't enter one's property to make images or videos.
Since we have our own system and animated products, we don't actually need them for our YouTube videos.
Still, videos created based on intellectual property, brand, and company's images or music can lead to issues.
3. Your Own Intellectual Property
Breadnbeyond creates its own videos in English language. We take pride in always creating a unique video message for our clients:
No matter what, you should never use work made by other people (at least not without their say-so).
Regardless of where you are, intellectual property will always be protected by an appropriate legal body. YouTube also respects this and will never allow such actions on its site.
You don't have to file special paperwork to have your intellectual property protected – it is something that is presumed by itself.
In that regard, it is best if use your own images for your own videos. Just make sure to mention this in the video description. That way you won't have to worry about someone's claims as everything within video will belong to you.
Things you cannot include in videos without permission:
While there are certain things you can include in your videos, you usually don't have complete freedom.
You might find some cases of videos not allowed on YouTube and marked as illegal YouTube videos.
Here are some things that require the owner's permission in order to use them:
1. Music and Sound Effects with copyrights
When it comes to legally protected creations, music and sound effects are always in the center of attention. This doesn't come as a surprise given how often they are plagiarized by YouTube video creators.
For example, you might be able to use certain music in a video if it's not copyrighted. But if it is, you will have to find holder and to check with him how you can use it without any legal issues in future.
People who are interested in getting free music for their video can visit SoundCloud.
Here, you can also find artists' contact information (if you can't find it through Google). This way it's much easier to strike a deal between two of you.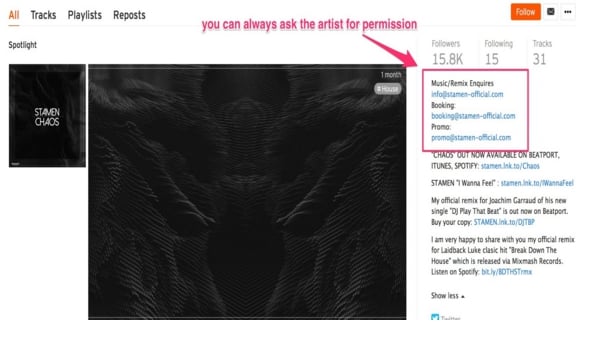 In best case scenario, no one will notice that you're using someone else's music. But still you should be cautious as it is something that can easily backfire.
Here are some of the methods that YouTube uses to reduce this kind of plagiarism:
YouTube may file a strike in your channel
YouTube may mute music in your video
Original artist may receive royalty from this video
YouTube allow the original artist to track the viewership statistic of your video
2. Copyrighted Clips and Stills
Clips and stills are oftentimes subject of controversy. As our friend from VideoUniversity said: even though you can't figure out who created a media it doesn't mean you should use it or are allowed to do so.
Your best bet is to presume that every text, image and video is subject to copyright. Even if you redo something or use sources from a third-party image site, it can still lead to legal issues.
Shephard Fairey learned this the hard way when he made the "Hope" poster with Obama in the center.
Due to the fact that poster quickly spread and went viral, it came back to original artist Mannie Garcia who took the photo during one of Obama's press conferences. As a result, he demanded compensation from Fairley.
They eventually came to a settlement but all of this could've been prevented if Fairley took proper steps in advance.
3. Community Guidelines Restrictions
In certain cases, community guidelines will not be copyrighted.
But, most sites that are doing video publishing will have their own set of rules that informs users what they can and what they can't do.
In general, sites such as YouTube block content that uses nudity, violence, hate speech and spam.
You can learn more about YouTube's community guidelines. The first violation will always lead to a warning and a temporary ban. Same goes for second but after third, your account will be done for.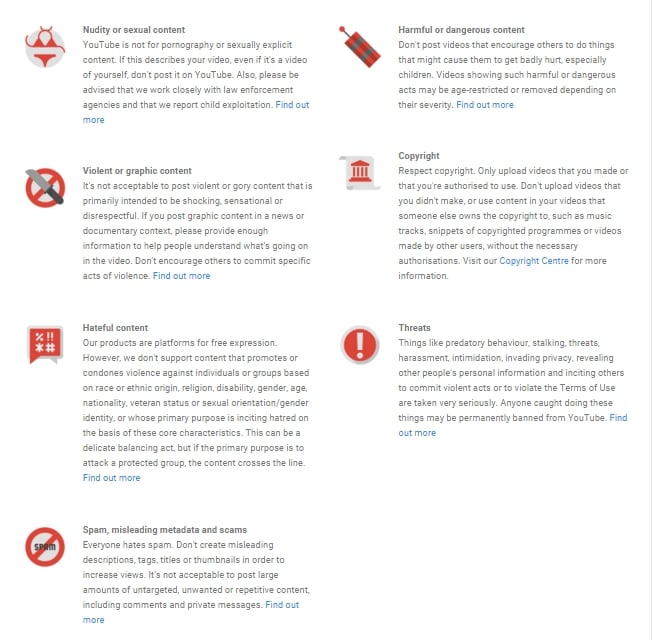 Have in mind that these strikes are automatic; there is no escaping them and at the same time, the platform can make a YouTube mistake regarding some of the content. This can put content creators in a precarious situation.
Luckily for you, if you have valid evidence you are able to retrieve everything that has been taken.
If you check Vimeo community guidelines, you can see that users may only upload own creations. When it comes to ads and other promotional content, you need to use Vimeo Pro which is tailor-made for marketing.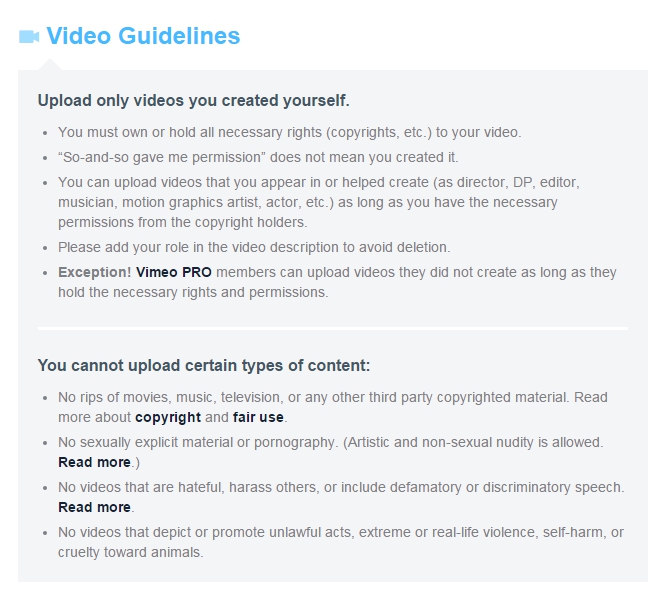 Conclusion
Let's sum it up:
1. Always try to find original author before posting content on personal YouTube channel
2. Try to make an agreement beforehand. If you can't, it is best to stay away from such content and simply create your own
3. Always check community guidelines before posting anything on YouTube or similar site
Posted content should be product of your own work. This is the best way to avoid any future headache.
Please keep in mind that if you wish to be a respectable content creator, you also have to respect other people's property!
We've made a short video to help you follow YouTube Guidelines!