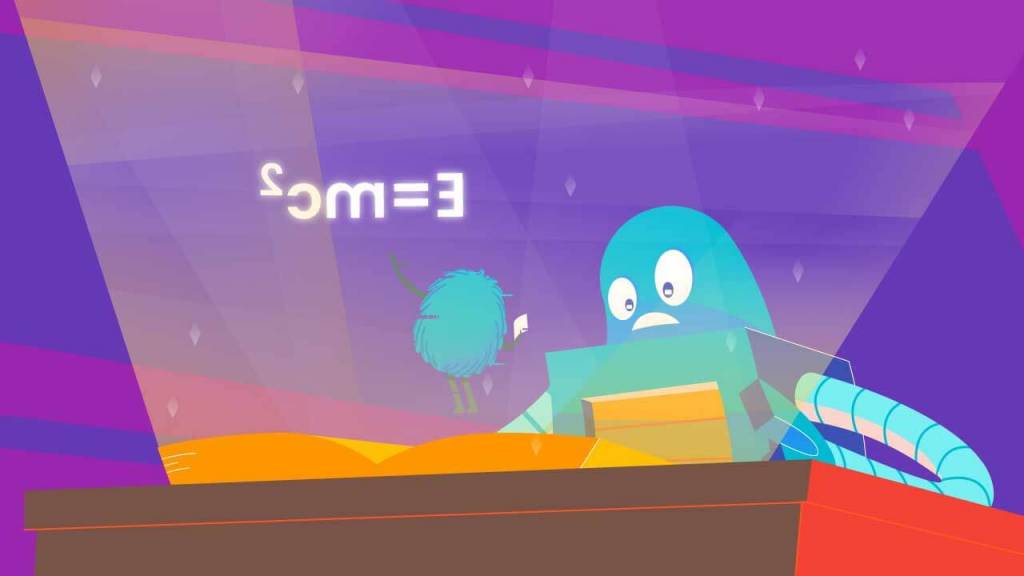 Video is no longer nice-to-have content when it comes to e-learning courses. It's a must-have now. You can say that videos have now become a cornerstone of many blended course designs.
It should be no surprise if e-learning video production has been gaining a lot of traction in the past few years, making it a potentially promising business.
The e-learning market size surpassed USD 200 billion in 2019 and is predicted to exceed USD 375 billion by 2026.
Now that the competition is getting heated, you need to bring your A-game to make your e-learning videos stand out.
But just how tough is it to craft your own online learning videos?
In this post, we're going to answer that question. We basically will walk you through all things you need to know in e-learning video production.
So, if you want to understand the critical aspects of creating highly successful e-learning videos, here's the guide for you!
Why Should You Create E-Learning Videos?
The main goal of e-learning video production is to make the learning process fun, easy, and enjoyable, keeping learners engaged. 
With this engaging format, learners can also easily retain crucial information.
Eye-pleasing visuals combined with fine-tuned, concise scripts make it easier for learners to remember and understand even the complex topic that is being delivered. 
Therefore, it's safe to say that producing high-quality videos is key and a foundational tool to succeed in online education. It facilitates deep thinking and understanding of the concept or topics from different perspectives.
Not to mention that with e-learning videos, learners don't need to travel long distances or sit in classrooms just to be educated with a dry, hour-long lecture.
With internet access, they can seamlessly access the material and play the video repeatedly to digest the content at their own pace.
What Benefits Most Through E-Learning Videos?
With e-learning videos, you can bring the classroom to life with a full range of interactive content and implementation solutions. 
In that matter, e-learning videos are basically made to be versatile and can obviously benefit both learners and teachers.
However, some people would find it more useful than others. 
Who are they?
1) Leadership Course
Incorporating videos into leadership courses allows you to scale and innovate your leadership training if you're a leadership course owner.
It makes it easier for you to improve the skills of the learners/ members. 
With e-learning video format, they can gain the skills needed that can lead them to expand their leadership skills with practical and easy-to-apply learning materials.
2) Onboarding New Team Members
Other than leadership courses, onboarding new team members can also benefit from e-learning videos.
A highly-engaging training video is beneficial when you need to onboard new hires and introduce technical knowledge just in time.
Because it doesn't take senior team members' time and new members can consult and have questions, they're not completely in the dark.
Therefore, the new team members can learn all the materials needed and understand the company culture much faster with videos.
3) Customer Education
For business purposes, explainer videos become a popular type of e-learning video. It's also called customer onboarding videos.
The videos can simplify the sales team's work by helping them answer customers' frequently asked questions. 
Video is an ideal medium to give customers the information they need while learning about the brand or products they're interested in.
The more they know about your brand, the more you gain their trust to make a purchase.
4) Sharing Your Skills
An e-learning video with a tutorial is always handy since you can always repeat it if you ever forget. Every seat is in the front, and dynamic learning is easy to follow to learn subjects much more efficiently.
E-learning videos are also accessible and shareable, so sharing your knowledge and skills with your friends and colleagues never gets easier than before.
5) Higher Education
Although university/ higher education cannot be entirely converted to e-learning, saved course videos can benefit both students and lecturers. 
Students can access the lectures at just their fingertips, anywhere.
On the other hand, lecturers can have more time for direct guidance and updating lectures, and making them better every year. 
What Makes a Good E-Learning Video?
E-learning videos are supposed to help learners enjoy the learning process and understand the content better.
That's why creating poorly-performing videos simply won't do the trick.
To establish an effective e-learning video production, you may want to consider these handy and actionable tips below:
Less is more
The content should contain small chunks of easy-to-digest information, which makes it much more memorable for learners. Avoid providing the learners with too much information so they won't feel overwhelmed.
Make the videos mobile-friendly
As e-learning videos allow learners to access the content they want to learn, the videos must be accessible for everyone with their devices (including handheld devices like smartphones or tablets).
Invest in high-quality production
A well-produced e-learning video can make learners stay for the long haul. If you don't have the budget to hire professional teams, you can still make use of affordable software to create engaging videos with promising quality.
Include interactive elements
Adding interactive questions or simply putting links for further information will boost engagement and immersion. So, instead of being passive in front of the screen, learners can contribute more to the content and choose their own path.
The Best Approach
Great. You've got all the tips noted. Now, you can seamlessly create stunning videos for your online learning courses.
The next question is: when is the best time to create such videos?
The sooner, the better.
Almost all online learning platforms have integrated video content to explain their materials. Most companies are also using videos to train their new employees.
That's to say, sleeping on the power of videos for learning purposes is no longer blissful.
Before you start creating your videos, make sure you know what you expect from the video per se. 
Do you want them to give easy and fun lectures to your learners? Do you want it to be as interactive as it can be? Do you want them to attract and impress more learners?
Once you define your expectations or simply set your goal, you'll create delightfully-crafted e-learning videos that eventually help you achieve your goals.
Your Guide to E-Learning Video Production
Not all e-learning videos can do you good—only the well-structured ones. 
Creating a powerful, engaging e-learning video isn't all smooth sailing.
There are certain things to pay attention to when creating a compelling e-learning video that will make your learners stick around.
We're going to break them down for you:
1. Decide On the Topic
First thing first, you need to define the topic that you are trying to get across. Try to choose the relevant topics that spark your learners' interests and excitement.
Remember, it's crucial to find topics in your area of expertise.
You need to make sure that the topic you want to cover is the topic that you are passionate about and excited to teach others. That way, you can seamlessly pass on your knowledge to others without being prompted.
As a result, you'd be able to provide your learners with a concise, straightforward explanation so they can easily have a solid grasp of the topic.
2. Research On Your Audience
Great e-learning video content isn't about you: it's about your audience– the learners.
Therefore, the next thing you need to do in e-learning video production is understand your target audience. Are you creating a video for toddlers? Teens? Or young adults?
Having a firm understanding of what your audience likes and prefers. This will help you create a video that appeals to them. 
A defined audience can also make it easier for you to speak to your audience in their language so they'll better understand the subjects.
So, you can say that the things they need and want to know are gold dust for use in video scripts.
3. Create a Storyboard
Before you bring your script to the screen, you better not skip the storyboarding process.
This essential process helps to pre-visualize your script so you know what should be on display (characters, dialogs, background music, lighting, etc.)
A storyboard you create doesn't have to be fancy.
It means you don't have to have extraordinary design skills to create an awesome storyboard. Even doodles or hand sketches should work.
You can also use software that provides you with templates so you can design in no time. 
 As long as your storyboard supports and reinforces key concepts and themes for your course, you're doing well.
4. Decide On Delivery
Don't forget to plan out how to get the topic across. Do you want to deliver it with an explanation, with examples, or with live exercises?
By all means, you need to create your e-learning videos as interactive as possible.
Try to give a chance for your learners to be a real part of their learning directly.
Graphics or animation can help, too. They can make the learners stay focused, so your explanation is much more fun and easy to digest.
The engaging visuals will simplify the complex or abstract subjects, making the learners relax or inspired to work harder at their course.
5. Plan Out Your Production
Another thing to bear in mind while creating e-learning videos is to plan out what you need. This is the last hurdle in the pre-production process before the filming or animating itself can begin.
Make sure you have the resources such as all the data, the video footage, etc. Preparing all those needs will lead to a smooth and time-saving editing process.
You need to get all the team or crows together, ensuring that they're all on the same page and have the same vision.
Planning ahead for your e-learning video production will keep all the processes on track and avoid any sudden, unnecessary changes. It can mean an out-of-control budget or an impossible timeline. 
6. Pay Attention to the Details
One of the most common mistakes that e-learning video producers make is not paying enough attention to details. While you edit the video, it's critical to pay attention to the details– even the smallest, tiniest ones. 
Take a look at the lighting, sound quality, video quality, tone of colors, relevant data or information (if you use any), angle, background music, sound effects, and so on.
Make sure you are happy with all of them.
Although paying attention to these small details might seem like a bit of a chore, it'll help prevent mistakes and succeed in editing. So you can do the editing process time-efficiently.
When you already have the e-learning video, you can perfect what you think is lacking. Do the final touch-ups to ensure that the end result of e-learning video production is just like you expected it to be.
Final touch-ups usually consist of color balancing, correcting the audio, adding or changing graphics and special effects, and the tone of voice-over (if you use any).
To make it easier, you can ask someone else on your team to review the e-learning video and what needs to be fixed.
After doing the final touch-ups, you can finally distribute the video on the platforms or digital channels to promote it. 
If you have an online course platform, you should host it on the website you have. You can also distribute those e-learning videos in your social media to get the maximum exposure.
For example, take a look at this animated online learning video for Mandarin Minds:
Start Making E-Learning Videos!
E-learning video production can be a backbreaking, full-time job. You should care about some areas to provide the learners with easy, fun courses or training content.
However, if all of those processes are too painful for you, you can make use of a bunch of video maker software to assist you in creating e-learning videos easily. 
As an alternative, you might also leave it to the professionals that have mastered all the steps and processes.
We can help you to create an explainer video for your e-learning course. Click on the banner below to see our packages and claim your FREE consultation today!