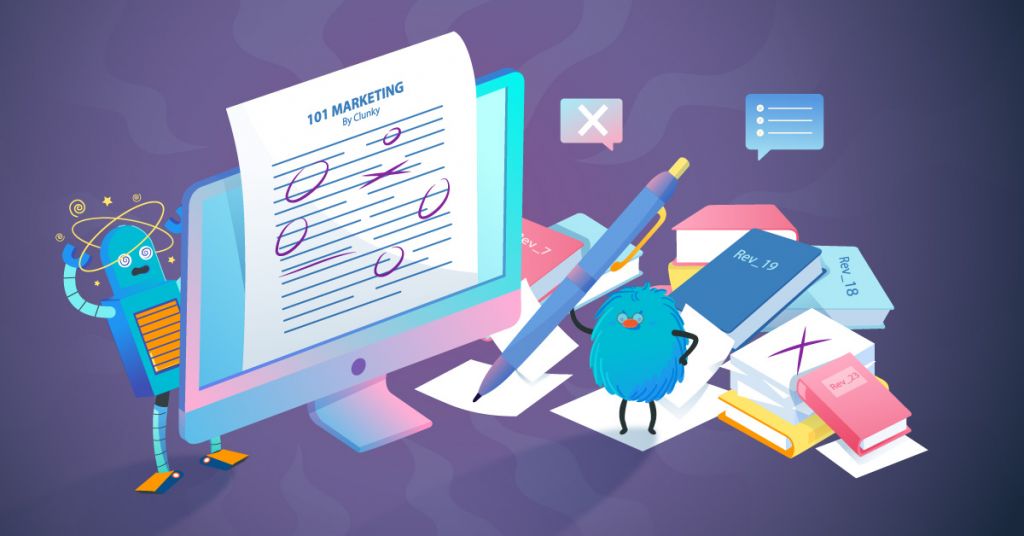 When you see a good movie, what do you like the most about it? Is it the actors?
Or the unbelievably real visual and sound effects?
Or just the story?
For me, it's the story that makes me really get emotional.
A good story can make me really immersed in the movie, laugh, feel sorry, and on some occasions also cry.
All good explainer video has a good story as well. It's the story that makes you deeply connected to the material that was presented.
It makes you really get the idea they presented.
And do you know what makes a good story? It's the script.
In an explainer video, a script is what was being read by a voice actor. Words by words, lines by lines.
And that's precisely why at Breadnbeyond, we provide our customers with great scripts, created by professional script writers that have been with us for years.
Sometimes, you may be tempted to think that writing your own script is easy. Well, it seems easy, and it looks easy, but trust me … it's not.
I had a couple of clients who initially wanted to write their own script, but ended up giving the task to our script writer. Writer's block, mostly. I tried my hand on the task not long ago as well, a request from a potential client to see how "I put her business into words". I think I nailed it (well, not really, but it went well anyway), let's talk about that later.
Even though you are only planning to create a short 60 seconds video. Let me tell you that it is a real challenge to put everything you want to say in 180 words that need to be funny, entertaining, yet educating and emotional, so it can be appealing to everyone that looks at it.
See? It's not easy, but that's what everyone expects from someone with 6 years of experience creating explainer videos.
Today, I'm going to share some tips that you can use to proofread your script. That's if you decided to write the script by yourself.
1. Do it in the morning
It helps. Your head's still clear, and your mood's still balanced. Based on my research, I found out that fluorescent lighting is not helpful when you are proofreading. The flicker rate is slower than standard or natural lighting, which causes your eyes to blur a little, making it a bit harder to find mistakes in the text. So opt for natural lighting, in the morning!
2. Get comfortable
Snack a little, or chew gum. Pick a good spot to sit and read, as it will take some time. I read that it's also good to put on some music, but I personally thought it'll get in the way of your concentration. As long as you stay relaxed and maintain a situation where you don't feel pressured, you'll be able to focus well and shoot down all the sentence that sends the wrong message in the script.
3. Don't read through the computer's screen
Print the script and read it. You may see this as a waste of paper, but trust me, it will help.
4. Grab someone to join you
If you're not working in a team, the sole man in charge of the video, ask for help from your friends. Gather two or three people you trust can input a good point, print a copy for everyone, and take turns reading it out loud.
5. Take your time
Don't rush, read it slowly. One word at a time. To make it easier, you can point word by word using your finger or a ballpoint. If you're naturally a fast reader and pointing at the words one by one irritates you, prepare a blank sheet of paper to cover the words you haven't read yet.
6. Make sure it's spot on
There are 2 points of view that matter when you are doing this: yours and your customers. From your point of view, does the script provide an explanation for the who, what, when, where, why, and how question — along with a great Call To Action?
From your customers' point of view, does the explanation given, along with the CTA, worded in an interesting way that will 'click' with them? While doing this, underline the sentence that you think helps and which needs to be changed. Make sure you also check if the explanation's pouring out in order.
Well, that's it!
Takeaway
So, to sum up, everything, when you are about to proofread your script, what you need to do are:
Do it in the morning, if you are working with us and need a reminder, just let us know

Find a comfy location to work

Don't forget the CTA
I know it's not easy to write an explainer video script, so that's why we are sharing tips on how you can improve your knowledge about explainer videos in an easy to follow, bite-sized emails.