30+ Experts Reveal How Explainer Videos Help Closing More Deals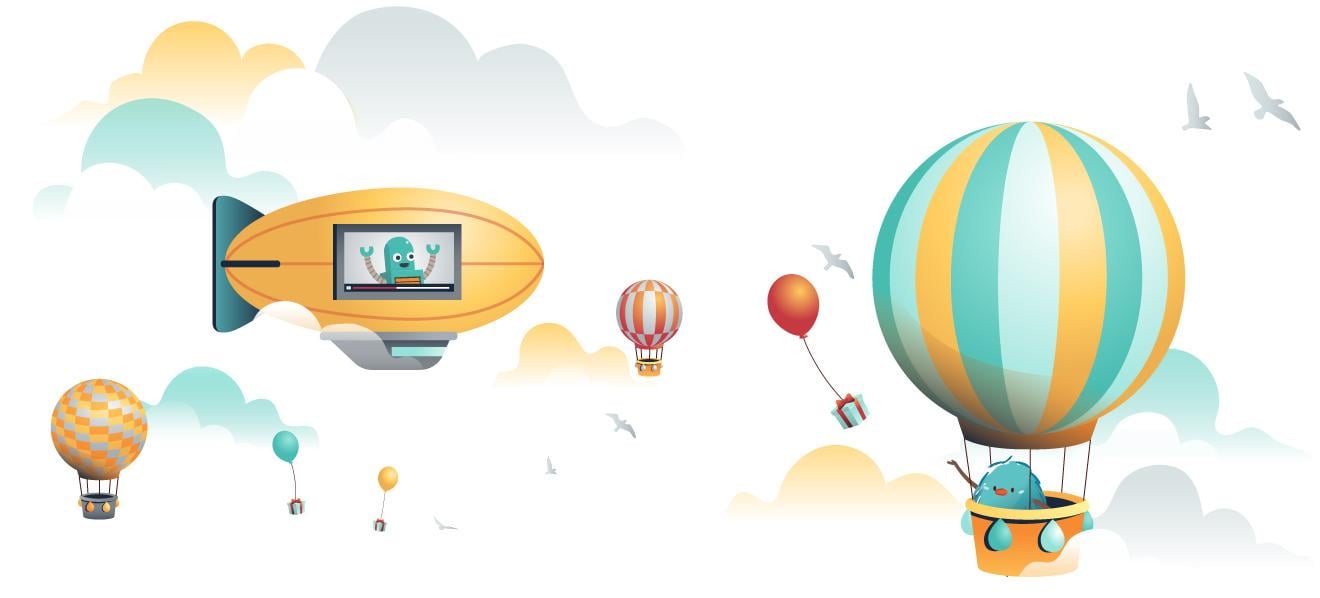 You've seen the video marketing stats, haven't you?
These fascinating numbers show you more and more people attached to explainer videos.
It's not only because the highly-engaging medium is concise. But also, it has eye-pleasing visuals so the viewers can retain the message better and faster.
After all, who wants to spend hours reading through stale operating instructions and scrolling a whole batch of data just to get the juicy bits of the information?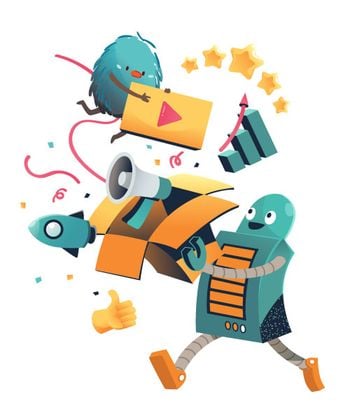 Nobody!
That's why explainer video has now become a staple in every savvy marketer's toolbox. It's a powerful and versatile marketing secret weapon you can use from catching eyeballs to tempt prospects to convert.
It's now reasonable why used-to-be-a-startup companies like Dropbox, CrazyEgg, RankWatch, and Spotify. They rely on explainer videos from the start.
The results? A big bang of revenue in a hockey stick graph!
Along with those massive companies success stories, there are at least 81% of other companies of all sizes reported increased sales with explainer videos.
Now, the question is:
"How do explainer videos help businesses get a better conversion rate and close more deals?"
Rather than try and answer this topic on my own, I decided to invite my colleagues of professional marketers, website agencies, and experts in video marketing to give you their insights on how explainer video help them close more deals.
Here's what they have to say:
Crucial Elements of Every High-Performing Explainer Video
Not all explainer videos can close more deals.
Only ones that include creative elements can encourage viewers to take action.
We'll break down some essential elements you should always include in your explainer videos:
Concise Messaging
The script is actually the backbone of an explainer video. If you want to create a high-performing one, the video needs to be straightforward to grasp.
Do you know how many words you get in 60 seconds of video? Anywhere from 130-140 on average.
That means you can't waste words. And clarity is key here.
Use easy language that even a child can understand. Avoid using jargon that will limit your audience.
The high-converting explainer video's formula should highlight the pain point, offer a solution, and demonstrate how the solution actually works.
Also, no matter what you want to say, it should resonate with your audience and reflect your brand message.
Unique Selling Proposition
In the sea of content, your audience has almost endless options.
It's either you or your competitors.
So, to stand out, you need to understand what makes your offer unique and even better for others in the market.
A great explainer video compares your most unique angles against your audience's needs. Are there any customer needs that haven't been filled? Do you see any pain points that you can appeal to that your competitors haven't?
Intriguing Visuals
Looks do matter in explainer videos.
Stunning visuals can encourage more people to click on the video and even hold their attention all the way through.
Of course, it doesn't have to involve full-on, avant-garde CGI.
Even a minimalistic but carefully-thought animation will give your video a professional, polished look that can generate trust and make viewers engaged or even convert into paying customers.
Well-Suited Style, Music, Tone
Explainer videos are a combination of both stunning visuals and clear audio elements.
It makes sense why the quality of your audio elements can make or break the whole viewing experience.
Choosing a relevant style and tone for your voice-over or background music with the visual helps boost your video's production value and cohesiveness, increasing chances for the correct emotional perception.
By adding professionally-done audio for explainer videos, you practically control your viewer's mood. It gives a certain atmosphere to what viewers are watching.
Clear Call-to-Action (CTA)
No matter how brilliant your messaging and high-quality your explainer video is, if the viewer doesn't even know what they need to do after watching it, it won't get you anywhere.
Any piece of marketing is only as effective as its Call-to-Action (CTA), and video is no exception.
A high-converting explainer video always encourages the viewer to perform a specific request with a visible CTA.
CTA is meant to communicate the purpose of your explainer video to the viewer.
They will have a better understanding of what you want them to do if they're interested in your offer, and where to get it.
However, don't stifle interest and momentum with a CTA that asks for too much, though.
Make sure whatever you ask viewers to do seems like the actionable, logical next step.
Learn How Explainer Videos Use an Ancient & Time Tested Story Telling Technique