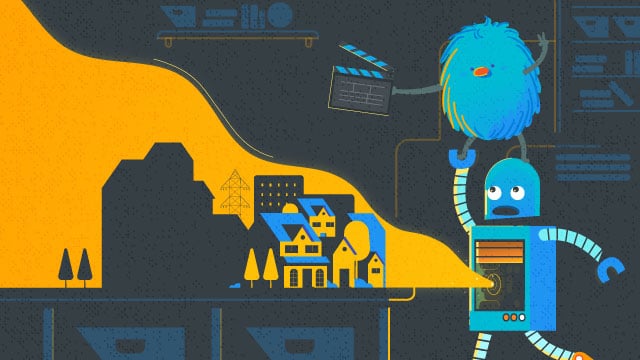 Have you ever seen an animated explainer video with dark shadows as the main character like this?
Silhouette animation is the art of showing characters as silhouettes — or shadows. Usually, the main character is in contrast to the background. This style isn't new — long before people used computer technology, silhouette animation already existed. At the time, it was often referred to as shadow puppetry.
Silhouettes were used for the first time in the film industry by German movie director Lotte Reiniger. Over the years she made a number of full-length animations; her best-known work includes Cinderella (1922) and The Adventures of Prince Achmed (1926).
Traditionally, animated silhouette films were made by top movie makers using figures from paperboard, then moved frame by frame and filmed by using a rostrum camera. They were literally just black figures moving around.
Later in 1989, the technique was developed for more advanced films. Michel Ocelot combined cutouts, live-action, and clay animation to produce his animation cartoons "Princes et Princesses". This was also the first example of a silhouette animation that used traditional voiceover.
By using current technology, where everything is digital, creating silhouette animation is much easier today. There are better technologies to support the development of animated silhouette films. They can be easily drawn on a computer and animated using animation software — there are even online tools with various sets of features to create an animation!
Technology, for an animator, means the ability to make an animation move more fluidly than before. There are also more color, image, light, and music solutions as well as design possibilities.
Silhouette animation isn't monochrome anymore. Anthony Lucas even created a feature animation that mixes 2D characters and 3D backgrounds called "The Mysterious Geographic Explorations of Jasper Morello" (2005).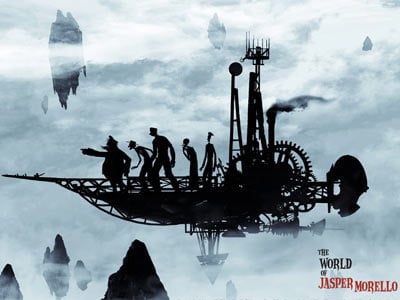 Silhouette and Green Screen Method
Have you ever seen videos like this?
Most people would think the silhouette video above is also a silhouette animation and made with the same process. Well, actually it is not. This silhouette video used a real person as to its center and the main character was made using a green screen method.
After taking some time to learn how it's made, I found out that the development of such a project starts by compositing two images or video streams together based on color hues, which are meant to give dark effects to the main figure and allow the visual in the background area to remain visible. This media format was commonly used in mysteries and detective movies and was very popular in the '70s.
Benefits of Silhouette Animation
How can your business site benefit from silhouette animation?
Like any other short video content created for web marketing, most people use silhouette animations for their blog, YouTube, Facebook, or Twitter.
Silhouette animation will help your message stand out. Visitors usually find them to be a refreshing change in comparison to other video formats; it makes for a great viewing experience, helping you promote product or service.
The cost to produce this kind of clip is much higher than the other version described above. It requires you to hire or have an entire production staff that has the training and knows the techniques to execute such projects.
Hiring a real actor and setting up a good green screen background will cost you an arm and a leg. Other elements such as cameras and a graphics designer will also add to the sum you have to pay.
If you are a bootstrapped startup, the animation method is a better choice than using the green screen method.
Silhouette animations are used in every kind of video from time to time, and if you would like to use silhouette technology, you are on the right path.
Need a silhouette animated explainer video for your business? Breadnbeyond for the rescue! Check out our packages and get your FREE consultation on the banner below: