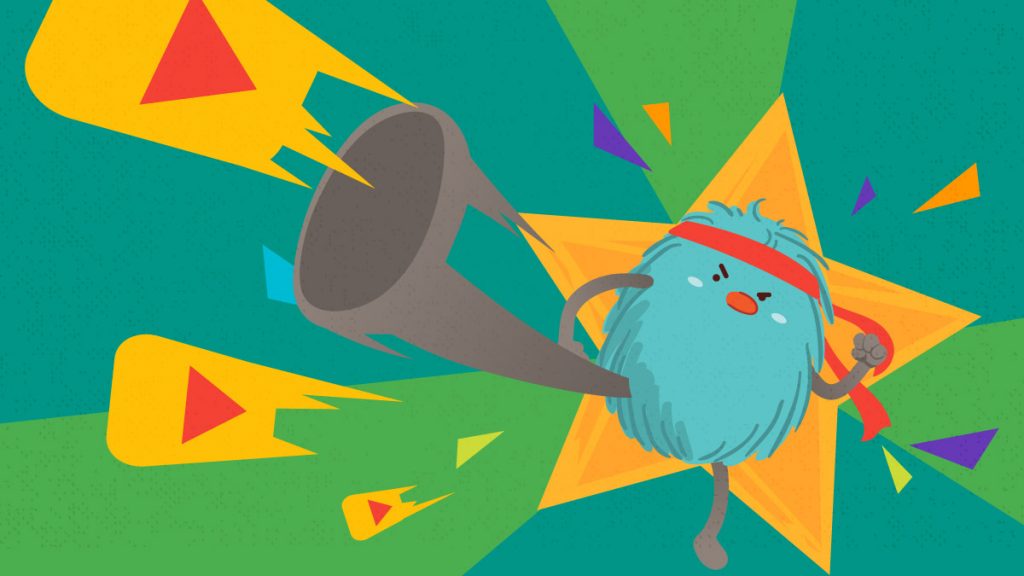 Creating your very own explainer video even without experience shouldn't be hard. So joining the explainer video bandwagon is never too late. Sure, it can be intimidating and frustrating during the initial stages, but it will pay off in the end. Because a compelling explainer video will bring you more revenue for your business.
We have gathered tips from the pros and compiled them for you. In this post, you'll gain insightful advice to create a compelling explainer video. Your video will not only kick-ass but will also create a lasting impression.
What is an Explainer Video?
An explainer video doesn't just describe what your company's product or service is. It's also a marketing tool that can boost the conversion rate of your business. Many successful campaigns have proven the effectiveness of explainer videos. This is why they have become a must for every business' marketing campaign.
So, if you don't have an explainer video yet, now's the best time to create one.
1. Know Your Audience Well
One of the most shared tips when it comes to creating explainer videos is knowing your audience well. However, this may confuse people with no background in creating videos for marketing purposes.
Now, you may think that by knowing who your target audience is, you're all set. Believing this would be a fatal mistake that can cost you profits in the future. We're not trying to scare you, but it's a known fact.
Additional Tip: Use Buyer Persona
A buyer persona is a representation of who your ideal customers are. A detailed buyer persona can earn your business quite a leverage. You'll attract visitors, valuable leads, and gain customers.
Knowing your audience through buyer persona will help you shape your explainer videos.
Identify Their Pain Points
So now you've acquainted yourself with your audience. What's next?
Identify with their pain.
If your viewers identify with emotions in your video, there's a good chance of them watching until the end.
Additional Tip: Showcase a Common Problem
How do you ensure your viewers empathize with your video?
Provide a common problem.
Your viewers will find common ground because they've encountered the same in the past. This will make them interested in what your product or service can do for them.
2. Exhibit Your Brand
When your viewers begin to identify with the problem, the next step is to exhibit your brand. Showcase it as the best solution available in the market. Make your product or brand the holy grail that makes their problem go away.
Talk About the Benefits, Not the Features
When we say exhibit your brand, we're talking about showcasing the benefits. Companies often intertwine features with benefits. This often makes viewers lose interest in the explainer video. Losing interest in your video will lead to losing interest in your product, and that is never a good thing.
Once you've shown your viewers how your product or service is the solution, focus on what they can gain from it. Let your viewers see why using your product or service has added benefits.
Showcase Your Experience
When you exhibit your product as the solution to their problems, show them a guarantee. Let your viewers see that you know what you're doing. Try inserting reviews from your past customers. Show them how your business is the industry leader when it comes to solving these problems.
3. Keep it Short and Sweet
Studies have shown that the attention span of humans is now shorter compared to that of a goldfish. Keep that in mind when creating your explainer videos. If you're unsure about the ideal video length, check our article here.
The Script
Your script should tell a story that is brief but concise. Create an introduction that is creative and, at the same time, compelling. When making your script, write as if you're talking to a friend. Don't use jargon that your general viewers won't be able to understand.
When it comes to explainer videos, a well-written script is a key to a successful video. This applies whether you're creating your video or hiring an explainer video company. We cannot stress enough how important the script is.
Plan the Finish
When completing your explainer video, keep your goal in mind. What's that, you may ask? Your goal is to direct your viewers' next step. Call-to-action will give that needed push to gain the ideal response from your viewers.
Don't have any idea how to make a compelling call-to-action? Check our post here.
4. Strive to Entertain
When you explain what your service is, try to make it entertaining to your viewers. Sure, it's a compelling script, but if you bore them with too many details, they'll click out of your video in seconds. Try to add humor if the opportunity arises.
Visuals Are Secondary
When it comes to explainer videos, it's surprising to find out that visuals come as secondary. Lessen the use of visual effects since this can distract your audience. Remember that your script should stand out in your video.
Set the Tone With Music
Have you ever noticed how thrillers can make a scene suspenseful with just the right kind of music? You can do the same for your video. Add the appropriate background music and use it to evoke emotions from viewers.
Ditch The Gimmicks
Some businesses try to reach out to a broader audience, meaning a wider age range than their audience now. They expect them to connect to the videos no matter what.
This is a rookie mistake you can't afford to make: using gimmicks to attract a wider audience.
We're talking about pop culture references or what's trending at the moment. Remember how everyone used to say 'YOLO' before? Yeah, it has a cringe effect now. You don't need gimmicks to make your video seem "cool."
5. Plan For The Launch
Planning the launch of your explainer video is as essential as creating it. Before showing it to the public, make sure that it displays well on different devices. Remember that people use various devices, such as smartphones, tablets, and laptops. Have the thought of your video being mobile friendly in mind.
Additional Tip: Your thumbnail can gain more views.
Before your audience can view your video, the first thing they'll see is its thumbnail image. If your thumbnail is too crowded with text, there's a high chance your target won't click on your video. Find the right balance where your thumbnail is attractive enough to intrigue them.
Planning the launch of your video should be done with careful consideration.
Learn more tips on creating clickbait thumbnails for your YouTube video here.
Select a Video Host
Once your video is ready, you'll need to find hosting options. If you've been thinking of hosting it on your site, you're making a rookie mistake.
Video files are usually significant. Hosting your explainer video on your website will make them use a huge amount of bandwidth. This can cause many problems, not only for your video but on your website performance, too.
Common problems:
Video glitches and errors
Compatibility and quality problems
Issue with server storage
Since video is a very popular medium, you have the option to use video hosting platforms. You don't even have to limit yourself to one, you can post your video on many different ones to gain more views. Here are the top video hosting stages you can use for free.
Youtube
Facebook
Vimeo
Dailymotion
You can upload your video to all video hosting platforms mentioned above. After all, they're free!
Have A Marketing Plan
Don't expect your video to gain immediate views the minute you post it online. Take extra steps to earn more views by linking your video to your emails. Feature your video on your social media accounts so you can gain some traction.
You can also place it in a strategic location on your website's landing page. If you have a sales presentation prepared, bonus points for leveraging your video. You can also take advantage of its value by publishing it on your newsletters. You may even link to it through your email signature.
Integrate It On Your Website
Placing your video on your website is very common. But how do the pros do it? They use heat maps and eye tracking technology. Displaying your video where you know your visitors look at most will gain you more views. You'll notice how the views you get are better when compared to putting your video front and center.
6. Hire Professionals
Creating an explainer video can be intimidating and exhausting. There's so much you need to do and so much you need to learn.
You have to create a compelling script that embodies your company's values. The script needs to be able to entertain your audience.
You need to create a balance between the ideal length and that perfect script. You need to be a pro at a video editing software. It will take the utmost commitment and dedication to produce a video of high quality.
But if creating that video will take your valuable time away from more pressing matters, what do you do?
Consider hiring professionals.
Hiring specialists is worth it when the quality of the work is not compromised. They can create compelling videos for you, and you'll be able to focus on your business.
There are still parts of creating a video that's better left at the hands of experts. No man is an island, after all.
Use a Professional Voice Over
If you ask around to find which part of creating a video you shouldn't skimp on, people will say voice actors. Voice actors know the recipe to engage your audience and connect with their emotions. They can modulate their voice to the right pitch, so your viewers get excited or concerned.
Professional voice actors can provide engagement as much as your visuals can. Imagine producing a great video but with a monotonous voice. Ten seconds in and your audience will fall asleep.
Cutting costs on professional voice actors is not a practical solution.
Hire a Video Editor
Having a hard time understanding how a video editing software works? Save yourself from wasted hours by hiring a video editor. Video editors have the experience to showcase your company values. They know what the audience wants to see and integrate it on your video. Remember that even with a great film, your video can get ruined by poor editing.
Customers Get Drawn In by Creative & Entertaining Videos
An explainer video is an integral part of your marketing campaign. It will help your customers become aware of your product and the benefits they can get from it. It will also help your viewers learn about the solutions you provide.
Don't treat it as something separate from your marketing strategy.
If all video production efforts fail, you can engage in video production companies. They provide professional service at reasonable rates.
Ready to create a stunning explainer video for your product campaign? Just one click away on this banner: