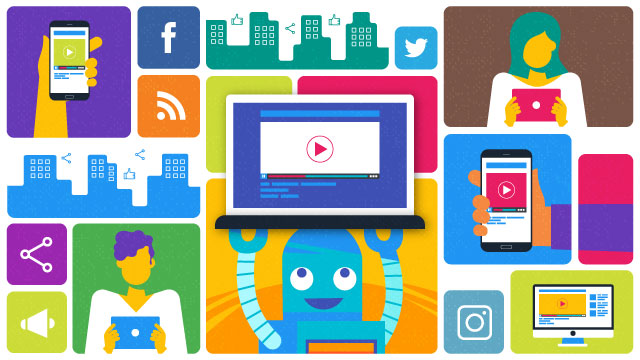 If you have a business and are looking to gain popularity online, including an animated marketing video on your landing page is the best choice. It will strengthen your company's online appearance and give you the best chance of capturing your target market.
Explainer videos deliver a strong message about your business and products to your customers. To create an effective one for your campaign like black friday campaign, year-end sale, etc –you'll need help from video marketing and advertising specialists.
We know all the ins and outs of promotional animated video marketing and its importance in creating a successful campaign.
Most online companies experience an increase in conversion rates after introducing an animated marketing video, as they are able to succinctly explain their products and services to their clientele.
Video tends to keep an audience's attention longer than straight text, as well as being easier to remember. An interesting and exciting animated marketing video is a good solution for your marketing campaign.
We are specialists at creating animated marketing videos to promote your company. Our videos engage users, encouraging them to stay on your website longer. After watching the video, your audience will likely be curious about your products, leading to potential customers.
There are lots of end users who spend hours on the internet browsing through funny animated videos. There is no doubt that lots of visitors will view your animated marketing video. We make videos using the primary foundations of your business as a base, and then centering the video itself around your target audience. This is more efficient than any other marketing and advertising approach.
Stand out from the competition! Make use of specially made animated marketing videos for your business. Check out our packages on the banner below and get a free consultation today!