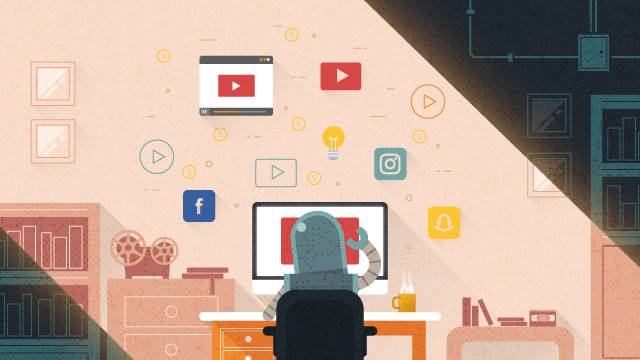 Video marketing is not new in any way, but the public demand for visual content is growing exponentially across multiple distribution channels.
In fact, video marketing has been the repeated winner for favorite marketing channel for the past couple of years.
It's December of 2016, and we're here to present 10 video marketing trends to prepare for in 2017.
Let's get ready for a more productive year in 2017.
1. Instagram Stories
The inclusion of Instagram's new stories feature on this list should be no surprise. During its rollout, the update brought exhilaration to the Instagram community.
Thanks to their recent update, Instagram stories allow users to mention other users and use the Boomerang app, a quirky app to create looping one-second videos and easily share them with your friends like this:
From a business perspective, this enriched Instagram story adds more ways to engage with your audience in a less formal way.
2. Video Blogs (vlogs)
Vlogging, in its very essence, started out as a video format in which a person talks to their webcam–and thus directly to the viewer–most of the time close to the camera and filming in their bedroom.
It creates a sense of intimacy between viewers and you, and in business, a good customer relationship always pays off.
The recently-retired vlog star Casey Neistat started recording parts of his daily life and mashing them into video 18 months ago. His YouTube channel has amassed more than 1 billion views since then.
Mind-boggling, isn't it?
But vlogs aren't only about talking to a webcam (or smartphone or cameras) anymore. Casey Neistat wasn't named GQ's 2016 New Media Star of the Year for that.
He comes up with crazy ideas for his vlog that probably no one else has the guts to even think about, such as illegally wakeboarding in Amsterdam, flying in zero gravity, paddle boarding from Brooklyn to Manhattan, or taking a 360-degree selfie in front of the Hollywood sign while hanging from a helicopter.
The takeaway?
Well, vlogging is crazy popular, and therefore the competition is fierce in this particular niche. Doing vlogs means that you have to be ready with a sack full of awesome ideas that none of your competitors have ever done and the guts to execute them.
3. Facebook Videos
This shouldn't come as a surprise. In the past year alone, the daily views on Facebook have increased from 1 billion to 8 billion: That's a 700% increase.
Facebook has invested abundant resources and time into video in recent years. If Facebook continues to be the innovator in the video industry, we predict that in 2017 there will even be more people and business uploading their content there.
On Facebook, you can see how many views a video has received. It doesn't matter whether the video comes from a person or a page. Facebook believes that it helps people discover popular videos, and help businesses quickly gather information about how their videos are performing.
After introducing videos that start playing automatically in News Feeds earlier, Facebook found that people discover significantly more content with this feature. When it's combined with Facebook's new video views objective, businesses are seeing a significant decrease in cost per view for their Facebook video ads.
The video ads on Facebook also offer nice little gimmicks that will prove useful for advertisers including the number of clicks on your video ad, the average time people view your video ad, and the number of times your video ad was viewed to 50% of its length.
So if you've abandoned your business Facebook page for awhile, it's time to clean that up and prepare for next year.
4. Landing Page Videos
Landing page videos are perfect for demonstrating the benefits of the product or service you're marketing in a concise, entertaining and informative way.
Using videos on landing pages is one of many ways to optimize conversion rates. In fact, it's been shown by EyeView that using a video on a landing page can increase conversion by as much as 86%.
Among the reasons why landing page videos works to increase conversion rate is because they replace the function of copywriting on your landing page, allowing you to clear out excessive amounts of (often) unnecessary text.
There are best practices to employ in your landing page videos should you look to implement them:
Set your video as the center of attention.
Keep the video around 1-2 minutes.
Write short copy around it.
Make the video look professional.
Don't auto-play your landing page videos.
Here's a blog with more details about landing page videos and the best practices. Optimizely has a nice video on their product page:
5. Product Explainers
Tell me, what does your company do in one sentence?
You better make it catchy, or I'll forget what you just said in about 9 seconds.
That's more or less the concept of an elevator pitch. Luckily, technology comes to our help in making elevator pitches more interesting: product explainers.
Product explainer videos are short (usually) animated videos that sum up a business, product, or service succinctly. The visual elements in an explainer video help viewers understand more about what's explained with only a few short sentences.
Explainer videos have been a rising star for startups in the last couple of years. And as the number of startups and business increases, explainer videos gain exponentially more popularity. We predict 2017 is no exception.
6. Snapchat
Last week, it was reported that Snapchat's ad revenue will reach $1 billion in 2017. In addition, as it turns out, Snapchat is no longer exclusively populated by young people.
According to ComScore, Snapchat adults users are growing quickly. In the last year alone, Snapchat has seen a 103 percent increase in users ages 25 to 34 years old and an 84 percent increase in users over 35 years old. Meanwhile, there's been a 56 percent increase in users who are 18 to 24 years old.
Gary Vaynerchuck has been growing his audience on the platform for awhile now, showing people that expanding business using snapchat is in fact doable.
In June 2016, Snapchat passed Twitter in daily usage, with 150 million people using the platform daily. All signs point to this channel becoming a valuable marketing tool. Who knows what Snapchat's daily use will pass in 2017? We can only wait and see.
7. Challenge Videos
Internet video challenges have been a recurring theme for viral content for the past couple of years. Viral videos like harlem shake, bottle flip challenge, and the latest internet craze, the mannequin challenge, are a few of the popular challenges wandering the world wide web.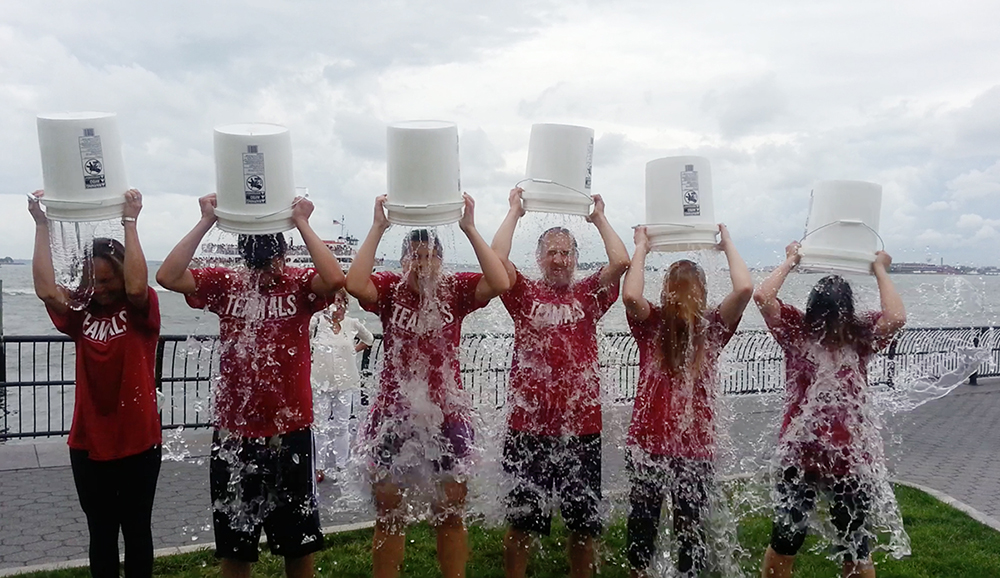 But why are they so popular?
According to The New York Post, a challenge's lack of technical difficulty is the key ingredient in a viral, impossible-to-miss video sensation.
It's about the goal–or lack thereof–of those challenges. To do a mannequin challenge, you just have to stay still, hence the name. That's it, there's nothing more.
So the next time a viral challenge surfaces, be prepared to gather your friends, family, or employees to participate in the hive-mind festival for internet likes.
You might think it's silly, but it works.
8. Videos in Email Marketing
At a glance, emails and videos look like marketing enemies. Some companies do treat them that way, but actually, email and video have the potential to make a great team.
Packing your content into a video allows you to have shorter emails, and email newsletters can be used to present your video to an existing audience. Make sense, right?
To support my argument that email and video can be a dynamic marketing duo, a study by MarketingProfs tested a number of keywords in emails and analyzed their impact on several different actions. They found out that "video" is one of the words with a positive overall impact: open rate (+18%), to click-through rate (+20%), and reduced unsubscribe rate (-26%).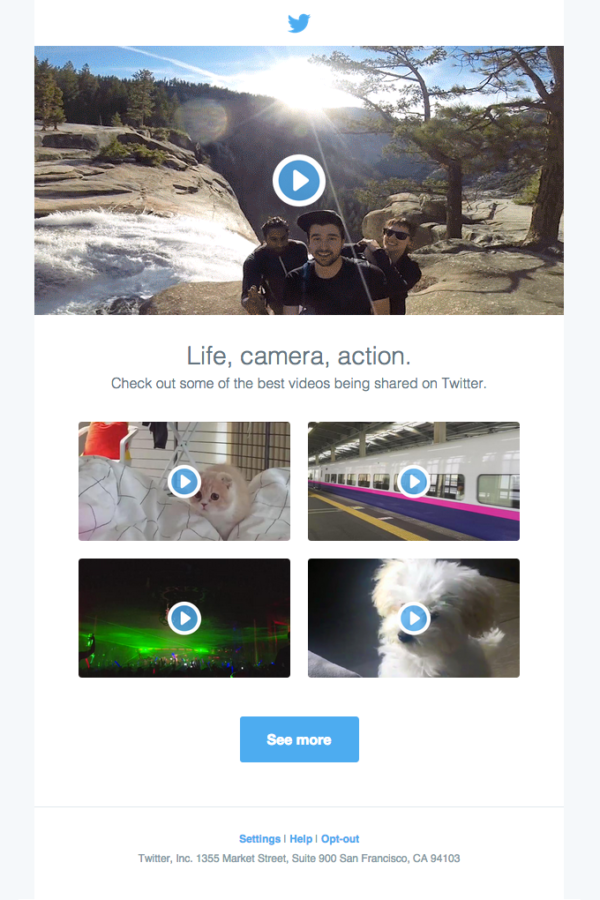 9. Branded/Sponsored Videos
With YouTube's recent change regarding video monetization, creators (or at least most of them) are losing a big chunk of their revenue.
Many creators have since looked for brands to sponsor their videos in return for giving their product a shout-out in one way or another.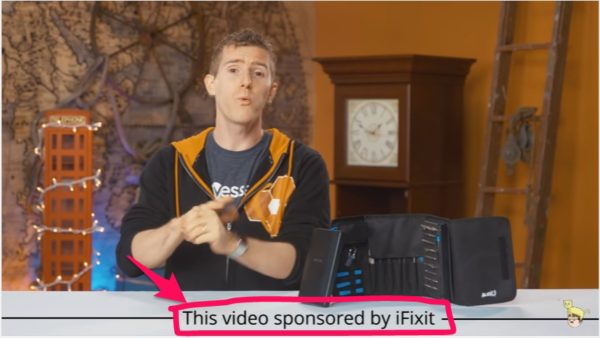 With the current model in place for online video there are two main options, or at least a mix of the two, that creators must utilize in order to support their content.
Creators can either live off of ads, sponsored content, or they can survive off of the generosity of their fans (re: Patreon).
10. 360-Degree Videos
Immersive 360-degree video has been used more and more by news organizations since June 2014 when Google Cardboard made it possible for end-users to dip their toes into the imagination-fulfilling experience.
But the gear to make this kind of video wasn't accessible by non-tech organizations and end-users back then. Now, things have changed.
Samsung released their Gear 360 camera in August 2016 with a $349 price tag, and there have been more cheaper 360 cameras released such as Ricoh Testa S.
It means that the resource to make 360-degree video content is more affordable, and richer content equals more ways to engage with audience.
Takeaway
The odds of 2017 being another exciting year for video marketing is really great, and it should be much better than 2016 was. As much as we adapt the way we do video marketing to the current trend, the video marketing world will move along with rapid development of technology.
This is why video will have long-lasting prominence in the marketing field.
As a business owner, we have to improve the way we keep up with the trend and stay on top of the competition.
What do you think of our predictions?