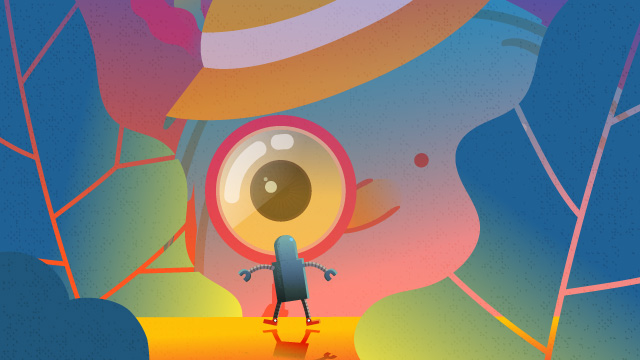 While you are thinking about the explainer video that you want to create, the duration of your explainer video is an important factor that you should consider. Most explainer videos are between 45-90 long. Less than 45 seconds won't be enough time to get your point across, and any longer than 90 seconds can bore your audience.
Basically, potential customers are watching your video while asking themselves, "Can you solve my problem?"
This is the only thing that matters; you need to have a video which is focused on answering this question.
That's why the most important thing about your explainer video is its power to make your audience stay and watch until the end of the video, read your call to action, and buy your product or service.
Here are a couple of things that you should know about keeping your explainer video focused:
Carry a Single Amplified Message
Whether you want to introduce your business, explain an idea, or show how your product works – you should include a single idea in your explainer video, with everything in it built to amplify its effect. Don't even try to cover 20 things in a 60-second video. People will get bored and forget your message easily. If your video covers only one important message, it is easier for viewers to understand and subconsciously memorize.
Create a Short Story
No need to be confused about how to present the focus of your explainer video. Most explainer videos present a problem and then go into how it will be solved with the company's product or service. Your video can follow this formula, but it is always better to consult with an expert animator to ensure that you get great advice which meets your expectations.
Breadnbeyond is always eager to help you find what you need to present in your explainer videos. We will assist you to create a marketing message which accurately targets your potential customers.
Contact Breadnbeyond today and create explainer videos that effectively increase your sales! Check out our packages and get your FREE consultation on the banner below: