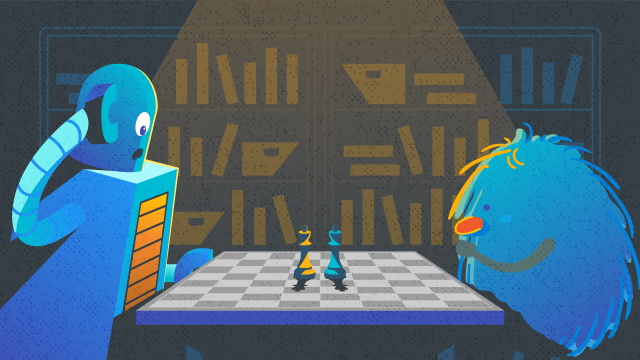 The global pandemic outbreak has impacted more and more companies from various industries. Businesses around the world have increasingly asked their employees to work from home (WFH) or are shifting work to safeguard everyone and maintain operational continuity.
Considering that most employees are now working from home, some companies are caught flat-footed and scrambling to find the best way to facilitate their employees so they can continue to work efficiently.
That's why now, more than ever, the business continuity plan (BCP) is gaining a lot of traction. 
Companies are flocking to business continuity plans to minimize disruption to their operation and ensure that it remains viable in these unprecedented times. 
What's more important here is to have solutions and the right tools in place to make sure that their employees are still safe and sound in their WFH environment.
To help you gain insight, this post will take you on a walkthrough of the business continuity plan and WFH security steps so your employees can work seamlessly from home and maintain your business productivity.
Prioritize Your Employees' Health and Well-Being
When it comes to a business continuity plan, as a business owner, your employees' health, safety, and well-being should be your number one priority.
After all, they're the face of your company and the foundation of your operations.
While reinforcing WFH or hybrid work, it's essential to check in with them regularly and makes sure that they don't have any problem left unaddressed in their new routine.
To make it easier, you can start by asking them about their circumstances.
1) Ask Them About Their Circumstances
Not every office-bound employee can transition to working from home in a snap. It takes time for them to get used to their new routines, work hours, and workspace. 
There also could be issues around their internet connection, distractions at home, and other times, their availability. It's best to check in on your employees' circumstances and see what approach is feasible. 
Make sure they can adjust to the sudden transition and feel so comfortable working from their home. 
Not only is it crucial for monitoring and bolstering employees' performance, but regular daily check-ins are also a way to ensure that they're both seen and heard.
That way, you'll get more opportunities to provide their direct reports with valuable feedback.
If this form of communication is done frequently and effectively, it can lead to engaging conversations. As a result, employees are engaged in their work seamlessly.
Identify Skill Sets
Another step to maintain your employees' well-being while working from home is seeing what kind of particular set of skills would be required to support each critical function in your business. 
Working from home means no regular working hours and office policy. It also means that employees need to be more organized and self-driven. 
They need to work well, even with little to no supervision. To identify your employees' skill sets, you can start with assembling your team. 
Assemble Your A-Team
Every winning plan requires a crack team of individuals, each with its own specialized set of skills. In this matter, assembling the right team that consists of skillful employees can be extremely useful to implement your business strategy. 
In other words, it's an effective way to help you to devise and coordinate activities. These can be your backup personnel or a trusted team who will get your employees on board during your shift to work from home. 
This high-performing team will make sure that everyone remains in line with the company's core values even when they're working remotely.
In addition, they should put aside their agendas for the sake of achieving the collective goal of your business.
Appoint Critical Functions
Even when your employees are working separately from each other, make sure they still perform critical business functions.
That's why you need to define those essential functions that you need to pay attention to in these challenging times.
Determine the events that can adversely affect your service or production, and the controls that are needed to prevent or minimize the effects of loss potential.
With well-defined functions, your employees can have a clear vision about what things they should achieve. 
Below are items that should be reflected in the critical business section of your business continuity plan:
Identify the functions and employees that are responsible for it.

List the critical needs for each function. As you might need to reassess your budget in this situation, try to consider the minimum necessary for continued operations.

Allocate each function in a timeframe within which the impact would begin to be felt; a day, a week, a month, etc.

Do regular check-ins, so you know the progress of each function.

Give the employees direct feedback and address their issues while completing the functions.

Set out dependencies between functions and ensure the team they are aware of each interrelationship. 
Create a Communication Plan
Communication is one of the biggest hurdles when it comes to working from home. In the office, you can quickly gather teams or do in-person meetings whenever you need to discuss a project. 
Now that your employees are working remotely, you need to create a handy communication plan and make use of communication tools to make them stay connected.
A communication plan that meets the needs of all members of the team helps you and your employees develop a strong working relationship.
It also helps you set expectations and seamlessly orchestrate a diverse group of distributed employees.
In addition, communication tools like Zoom, Slack, Basecamp, and more can help you communicate with your employees even more effectively, no matter how far the distance is. 
Regularly communicating with your employees can make them feel like they're an integral part of the business– feeling they're cherished, respected, and loved. And that's one of the most satisfying aspects of work.
Explainer Videos as Communication Tools
Explainer videos can be an effective communication tool during a training process. These videos are specifically helpful if you have new employees or hire freelancers from online platforms like Sribu. The eye-pleasing visuals and concise delivery can improve information retention effectively.
If you have new employees, you can use explainer videos as a communication tool for the training process. It combines audio with eye-pleasing visuals so new employees can retain crucial information better.
It's a brilliant scheme to avoid information overload on the first day.  
Below are some essentials benefits of explainer videos for training purposes:
Endearing characters and engaging storytelling help the new employees to understand better the information you share.

Complex or abstract ideas are easily broken down into snackable information.

It's versatile and incredibly shareable across digital channels.

Explainer videos are budget-friendly– which is handy when you're on a shoestring budget.
Article Related: The Definitive Guide to Explainer Videos.
Review Any Existing Plans
It's crucial to assess where your business process is vulnerable. Since we're in uncertain times, you might need to update or at least review your business strategies tactics to meet the unprecedented market realities.
By continually reviewing the existing plan, you'll be able to realize whether you have or haven't achieved your desired goals in these hard times. It helps you to have insights about what works for your business and what doesn't. 
Therefore, you can seamlessly monitor your progress and take corrective action if things aren't going as they planned. Consequently, it'll improve your business continuity plan cost-effectively. 
Try also to consider the impacts if your employees are unavailable for a day, a week, or a month. In this matter, you can come up with backed-up plans, so everything is still under control.
Now you might be wondering, "How often do I have to review my existing plans?"
I hate to be that guy, but the best answer I can give you is it depends. It depends on the current market situation and your plans themselves; is it a long-term or short-time plan?
However, business plans should be forward-looking, so it's based on estimates, which means that updates are often essential. Most savvy marketers usually update their business plans at least once a year.
Security Tips
As you and your employees adjust to working remotely, the security risks have been flipped upside down. Moreover, if your company is related to the Internet of Things. At the office, your company networks usually give some tools to safeguard all the crucial data and information against cyber attacks. 
However, at home, you and your employees are less protected against these threats. As a result, cybersecurity has become more critical than it was ever before.
Remember, all those cyber-attacks out there are still fully alive, even in this pandemic.
The following six points will help you keep the WFH security in place and all data secure:
Scams related to work-from-home jobs are becoming more and more common nowadays. If it is left unspotted, it'll bring several risks to you, from severe personal data leaks to long-term financial loss. 
In this pandemic crisis, they often capitalize on the situation to trick them by sending users emails and including malicious links.
Those links can automatically make your device download malware-infected files, reveal personal information, or, worse- a financial data breach. 
So, be extremely careful before you click on links on an email sent by a suspicious account. If you're not sure of the address they point you to; then it's better not to click on it.
Scammers also use tricks like collaborating with your company. These can be harmful as any employee in your company could potentially invite phishing. 
There also are some cases where they run a fake charity just to take advantage of people's generosity.
Focus Attention On Passwords
The most valuable thing the hackers will be after your company is your crucial data and resources. Once they successfully break into your data, they'll steal information to impersonate you and undergo fraudulent schemes under your name.
In this matter, you need to make sure that you and your employees use strong passwords for every account. If necessary, you can encourage them to update their password.
To help you even more securely, you can also enable two-factor authentication (2FA) where you need to insert an extra token when you log in to your accounts. 
It might be a bit more annoying than a regular, everyday log-in, but it can effectively prevent someone else from getting access to your accounts– even when they have your passwords.
Another layer of protection would be introducing your employees to password manager applications. These allow you to share login details without sending the password. Popular applications include 1Password and LastPass.
Encourage The Use of a VPN
 A Virtual Private Network (VPN) is one of the best ways to protect you and your employees as you communicate over the internet. 
This service can provide you with security and privacy by creating a private tunnel over the big, open internet.
So, everything that you share with your employees is encapsulated and encrypted inside a private communications channel.  
Therefore, even if those data are intercepted by someone else outside the tunnel, they can't be deciphered. That way, you can use and gather information without having to worry about your personal company's data leaking.
Advice On Changing Their Router Password
Protecting your computer won't help you enough if the cyber attacks use your Wi-Fi network. By doing that, attackers can steal every data you send or enter online. 
If you've never changed your router password since you bought it, you better do it now. That's because the default passwords are usually too weak and known across the internet. 
Now, people can easily search for Wi-Fi router passwords for all models on the internet.  That's where changing yours can add a difference and prevent them from gaining access to your data through your Wi-Fi network.
The longer you have the same passwords for your accounts, there's higher the chance people can have access or guess your password. That's why it's crucial also to rotate your passwords for your accounts regularly. 
Also, don't use the same passwords for all of your accounts. Theoretically, this is as good as giving away all of your accounts to anyone with only one-for-all access. 
So, if one of the accounts you use is compromised, your other accounts are all exposed as well.
Update Software & Programs
Some people might feel too lazy to upgrade their software just because it takes time. In fact, old-version software has even more vulnerabilities that can tempt attackers to exploit them.
In this matter, updating your software and programs with the latest version can help you reduce the chances of malware infection.
To make it much easier for you, you can activate the automatic update feature on all your devices.
Ensure They Safely Conduct Their Roles
An effective business continuity plan must enable your employees to continue conducting their work safely and effectively, no matter the circumstance.
A well-structured business continuity plan is critical to ensure employees are aware of the steps they need to take should difficulties arise.
In a robust business continuity plan, it should include security aspects for all employees. That is what makes it vital to take care of your cyber hygiene. 
Once you nail WFH security for you and your employees, you'll be able to make your employees feel secure and safe. These procedures allow your employees to give their best performance and do their job. And all of this will lead to the continuation of your operation to generate earnings even in these tough times.
Now that you know effective communication plays a significant role in a durable business continuity plan, an explainer video can be an excellent medium that provides you with a personal and engaging way of communicating. 
Create one with us today! Click on the banner below to see our packages.