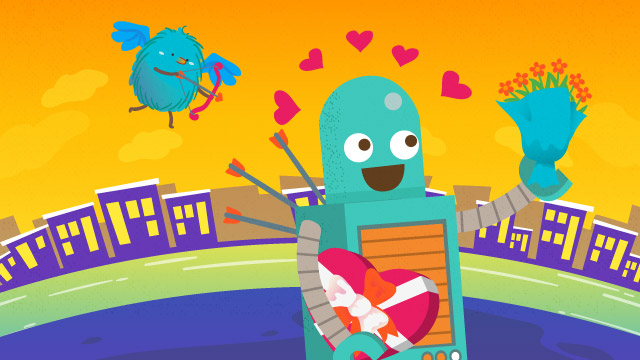 Every February 14, almost everyone worldwide celebrates Valentine's Day. They celebrate it by giving chocolate, flowers, or greeting cards to people they love. It is not known exactly why February 14th is celebrated as Valentine's Day. The origin of the day is very difficult to find, nevertheless, we've tracked down and outlined a few versions below.
Versions of Valentine's Day History
There are at least three known martyrs with the name Saint Valentine. One was a priest in Rome, the second a bishop of Interamna, and the third another martyr who suffered in Africa. Strangely enough, all three received their martyrdom on February 14th.
Other than these Valentines, The Roman Martyrology lists another seven who died at other times of the year, and another four who's death date is unrecorded. In short, there were actually eleven other Saint Valentines.
The most popular version occurred at the end of the Roman Empire's golden era. At the time, Claudius II had banned marriage for young people as he thought that it would make them too attached to their families, reducing their ability to perform as soldiers.
As a bishop, Valentine was silently against this rule. He secretly performed marriages between lovers that came to him, but it didn't last long. The Roman Empire heard about his secret marriage ceremonies, and Valentine was thrown in jail.
Valentine was also known for his ability to heal people. While he was in prison, Asterius – who was his jailer – asked him to heal his blind daughter. Valentine was successful and ended up forming a deep friendship with her.
Claudius II finally executed Valentine and put him to death. Before his death, Valentine asked for a pen and paper; he wrote a letter to Asterius' daughter signed "from your Valentine".
These notorious words finally remain forever, celebrated by young people all over the world.
In another version, Valentine's Day started in Ancient Rome. It was celebrated to honor Juno, the Goddess of Women and Marriage. The Ancient Romans also held the Lupercalia festival the day after.
At the time, young boys and girls were strictly separated; Lupercalia was a festival that would draw them together. Roman girls' names were put in a jar and the boys would each take turns to pick one out. Whoever they chose would become their partner for the duration of the festival.
Which version do you love more? In my opinion, the first version makes sense if we are celebrating Valentine's Day as a  representation of love. So, are you ready for Valentine? Prepare yourself and show love to the people you care about. Happy Valentine's Day!
We believe that the first version sounds much more dramatic and is representative of Valentine's Day as a day where lovers share their affection.
So that's why we've created this explainer video based on Bishop Valentine and his efforts to unite couples in marriage.
UPDATE: This video is now being featured on Mashable
Want to have a video like this? Breadnbeyond can help you with that. Check out our packages on the banner below and get a free consultation today! 🙂