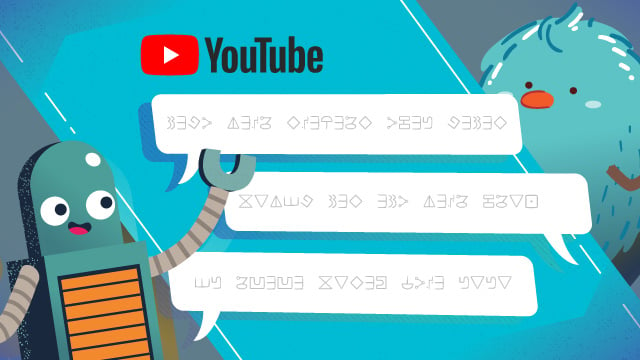 You probably already heard or knew that YouTube changed its comment system. Their new comment system is meant to prevent spamming and trolling, which has been haunting most channels in recent years.
Since being acquired by Google, YouTube has been revising its comment management dashboard.
Although each update has appeared to reduce the appearance of spam and trolls and has improved overall privacy,  many users have expressed their dissatisfaction, which has led to further revisions.
So, what's new?
YouTube has given its users a single dashboard to manage all of their video comments on one page after they sign in. The recent update also allows channels to post a message to their YouTube subscribers.
No matter how many videos a channel has, they'll still be able to manage them easily from a single page.
Manage Comments and Spam on YouTube
To get to the comment section, go to your YouTube dashboard, select community, then click on the comments tab:


If you're wondering, it's in the creator's studio, the same place you'll find analytics to track video views, likes, shares, and the number of subscribers your channel has.
On this page, you'll be able to approve, like, remove, and flag comments as spam. There are three main parts: Published, Pending, and Marked as Spam.
This page gives users the ability to manage comments easily. YouTube intends to add more features in the future, such as the ability to reply from the page and expand all responses.
As a creator, your YouTube videos are a reflection of your creativity. However,  the internet can be hateful — and hate should not be presented in public.
Therefore, this update can help you select which comments you want others to see.
YouTube has also added a settings section to the comment page where you will be able to edit blacklists and blocked users.
You can find it right under the comment tab.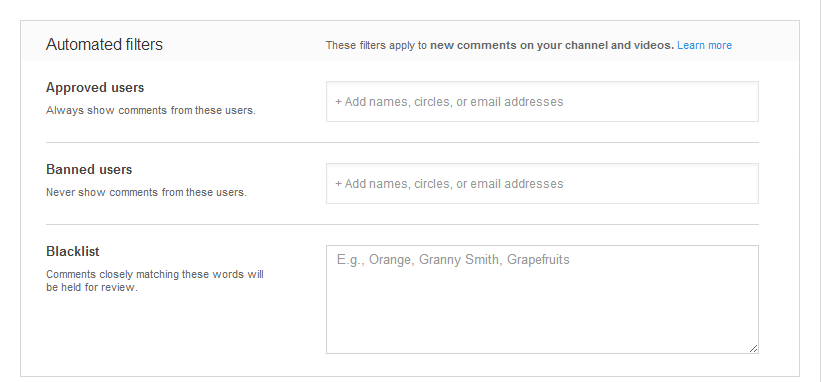 This page has three main features which come in handy when dealing with notoriously problematic commenters: Approved users, Banned users, and Blacklist.
Approved users will always be able to comment on the video; every comment from a user on this list will appear automatically.
If a YouTube creator doesn't want comments from a specific user, they can add them to the Banned user's column.
The Blacklist section is there to capture comments that include specific words, so they can be reviewed individually. It is very useful for preventing trolls.
Conclusion
All in all, this update can help you to present and maintain a more positive environment for your subscribers. There will be no hateful comments to start arguments, and people will be happier to subscribe to your channel as a result.
That's all we've got for YouTube updates.
What do you think about the YouTube dashboard change? Are you happy with it? If not, let's hope a future update is closer to what you're looking for.