40+ Marketing Experts Reveal Their Awful Video Marketing Mistakes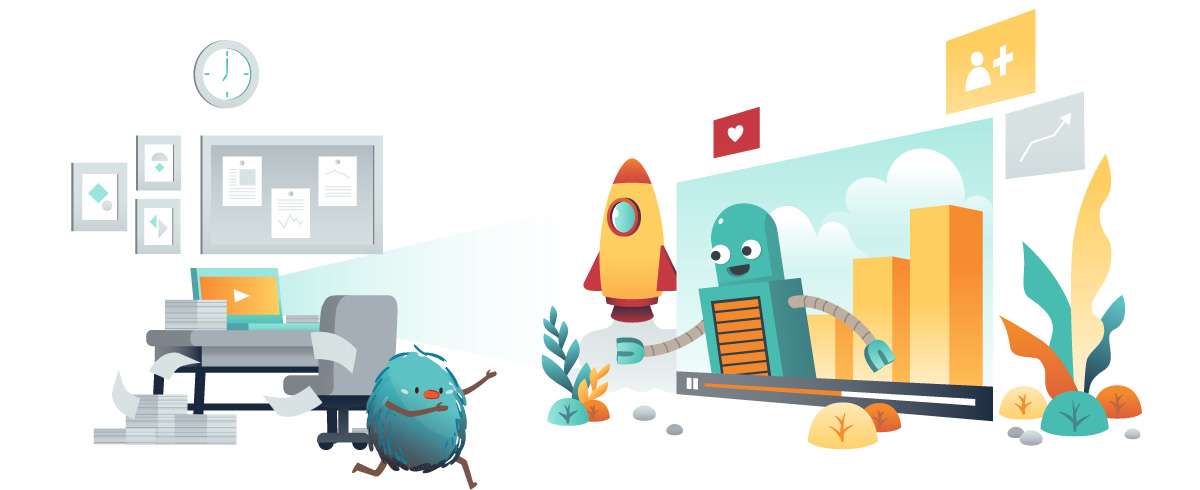 "Video marketing isn't rocket science," said no one, ever.
A successful video marketing strategy it's so much more than simply recording a video and uploading it on the Internet. From the right format to how you address your viewers, you need to match all the pieces together to get your message across effectively.
Let's face it. It is normal for businesses to make mistakes here and there when planning their video marketing campaigns, especially small businesses, and startups.
The truth is, even the most experienced video marketer has made at least one huge, gigantic mistake in their careers.
After all, creating the perfect video that quickly goes viral and skyrockets your sales to the moon is just, of course, wishful thinking, isn't it?
But, you can dodge the bullet.
We reached out to marketing experts and asked them to riff on the theme of video marketing mistakes:
"What is the worst video marketing mistake(s) you've ever made, and how did you solve it?"
We've compiled all their answers so you can learn from their biggest mistakes and avoid making the same mistakes.
Their keen insights shed some lights on some areas for improvement, such as:
Set the goals clearly
Don't make the videos too long and hard-selling
Pay attention to the analytics
Invest in video SEO
Okay… enough with the spoiler.
Here they are, in their own words!
Avoiding Common Video Marketing Mistakes
It's said that to err is human, and to forgive is divine. Perhaps we should add that to learn is angelic.
All those expert insights above build on each other, reminding us of how to address video marketing mistakes via best practices and how we can all do better.
That all said, learning from mistakes is one thing. Putting what you've learned into practice is another.
Here are some actionable tips you should prepare before running a video marketing campaign, so you can avoid common mistakes that sometimes not only get you frustrated but also cost you big bucks.
Understand Your Current Situation
It can be quite tempting to start your video marketing campaign right after you have a content idea.
But, spending quite a bit of your time thinking about the bigger picture will never hurt.
In fact, it will give you advantages.
Understanding your current situation– meaning all resources you have, the effort and commitment you're ready to invest in, and your current position in the market can help you create a buttery-smooth, mistake-free video campaign.
No more getting stuck in the middle of the road.
You'll understand what it will take to create successful video marketing in the first place. You'll be more ready.
Have a Goal in Mind
A successful video is one that meets one certain goal. Choosing your video goal is one of the crucial steps before you create any video.
What do you expect from the video you're about to make? Boost brand awareness? Make viewers visit your website? Convince viewers to buy your product?
Your goals give the whole video campaign direction, purpose, and vision.
They help you to choose the right video metrics to track.
This means they would make it much easier for you to understand whether the campaign is successful or not.
Also, one thing to bear in mind here is that one video should be specifically designed for one goal.
Social media videos are perfect for engagement, while professionally-crafted explainer videos do a great job of generating trust and increasing conversions.
Identify Your Target Viewers
In the business landscape, it's almost impossible to reach everyone at once.
If you try to appeal to everyone, you appeal to none.
This is why you need to understand your target viewers. Who will get interested in clicking the play button?
Identifying your target viewers allows your business to focus marketing efforts and dollars on the groups that are most likely to buy from you.
That way, you are generating business leads in an efficient, affordable manner.
You'll understand what type of content you should produce, what type of video you should make, how often you should make it, and where to host it.
Do a Competitive Analysis
Your competitors are your best teachers.
Conducting a competitor analysis gives you keen insight into what works on a business similar to yours and what doesn't– without taking a risk for yourself.
The point here is not to copy and paste your competitors' video campaigns blatantly. Rather, you outsmart them.
When you know what works for them, you have a better chance to outshine them and attract their audiences.
Find out the type of videos they often make and how their audiences interact with them.
Just Started Your Video Marketing Campaigns?
Breadnbeyond helps you tell stories that sell using explainer videos