Blockchain games make it possible for players to generate billions of dollars from transactions involving non-fungible tokens (NFTs) and cryptocurrencies. This gaming craze has even compelled some players to quit their jobs and make their living exploring metaverses and trading collectibles.
As the saying goes, "what a time to be alive."
With blockchain games are all the rage right now, who wouldn't want to earn money while engaging in their hobby?
There are a lot of blockchain game projects out there but we've only collected some of the most popular ones. So, here are 80+ top games that have a solid presence on the blockchain gaming scene
Device/Platform
Year Founded
Axie Infinity
Breeding, Card, PVP

Ethereum, Ronin

AXS, SLP

Android, iOS, Windows

Sky Mavis

2018

Vietnam
Axie Infinity is a digital pet community. Axie Infinity is one of the most popular blockchain games. Players can collect, raise, and trade creatures called "Axies" (axolotl-inspired characters). Axies are bred to create offspring that can be sold in the Axie NFT marketplace, and they also are used to battle other Axies.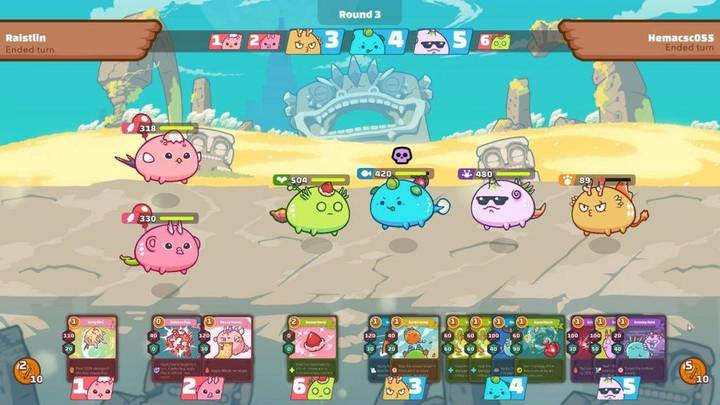 Splinterlands
Card, Collectible

Hive, WAX

SPS

Android, iOS, Web

Splinterlands

2018

United States
In Splinterlands, players fight against monsters to get in-game rewards from their desktop and mobile phones. Spinterlands is a gaming boss to join crypto. This game offers 280+ cards that players can combine to increase their character abilities and become stronger.
The Sandbox
Minigame, Open-World, Virtual-World

Ethereum

SAND

Web

Pixowl Inc.

2012

United States
The Sandbox is acommunity-driven gaming ecosystem where players can build, own, and monetize their voxel assets and gaming experience. This metaverse is well-known for its user-generated content ecosystem that can make contributing to the metaverse a simple but intuitive task for every player without any advanced coding skills.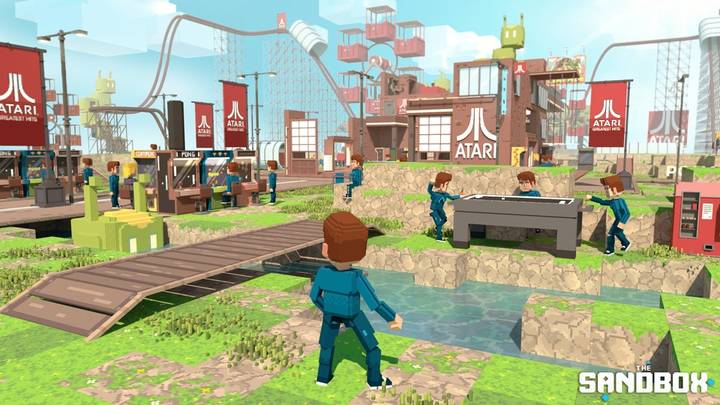 Alien Worlds
Card, DeFi, Space

Ethereum, Binance, WAX

TLM

Web, Android, iOS, Windows, MAC, Linux

Dacoco GmbH

2020

Switzerland
Alien Worlds is an NFT metaverse where players explore seven planets across the metaverse. Planets in Aliens World are like districts in real life. Each planet has its own characteristics and is governed by different rules. Players can earn by mining assets, battling other explorers, and from rental commission from the land they own.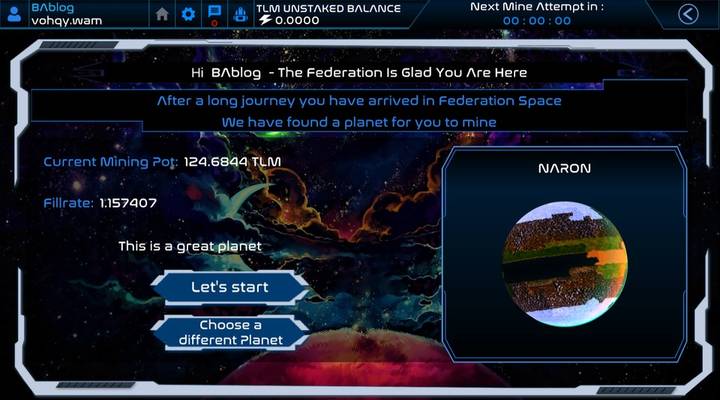 Gods Unchained
Card, Collectible, PVP

Ethereum, Immutable-X

GODS

Windows, iOS

Immutable

2018

Australia
At its core, Gods Unchained enables players to trade and sell their cards freely, with the same level of ownership as if they were real and tangible cards. To win the game, players must strategically outsmart opponents by building powerful decks and using combat tactics.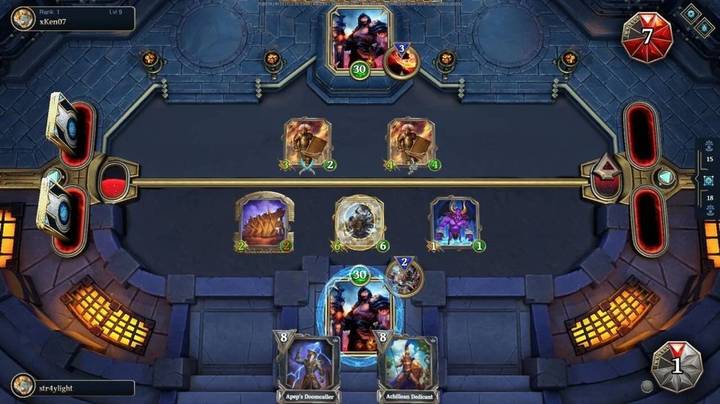 CryptoBlades
Collectible, DeFi, RPG

Binance, Avalanche, OKExChain, Heco

SKILL, KING

Web

Riveted Games LLC

2021

Scotland
CryptoBlades is centered on acquiring legendary Blades and great Heroes to wield them. You can have up to four characters per account, like a swordsman and blade weaponry. Players must participate in combat using their assets to earn tokens.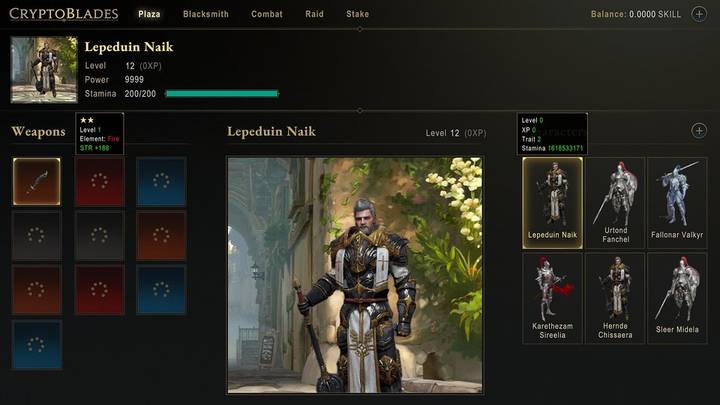 Plant vs. Undead
Tower-Defense

Binance

PVU

Android, Windows

Plant vs Undead

2021

Phillipines
Plant vs. Undead is a multiplayer tower defense game where your plants are also your real asset. The goal of plants is to keep attacking the undead (zombies) and not let them reach the other side. This game is similar to the popular video game Plants vs. Zombie.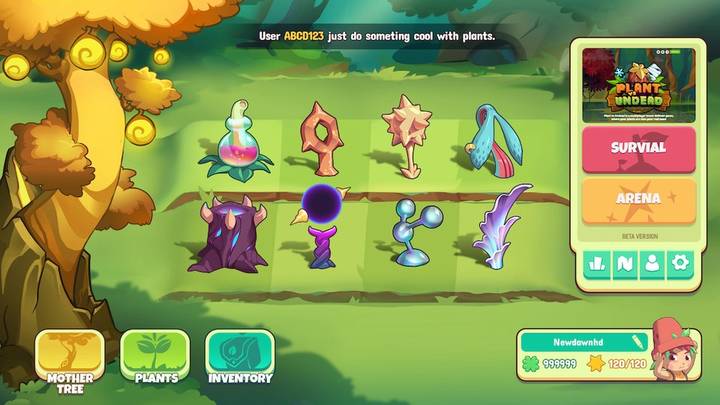 Farmers World
Building, Mining, Simulation

WAX

GOLD

Android, Web

G.Jit Japan

2021

United States
In Farmers World, players can pick suitable tools, exploit various resources, and buy land to build farms. Players can also harvest their plants. While they wait for harvest season, they can go to other farms and battle other players for resources. Therefore, players also have to protect their own farms from other players.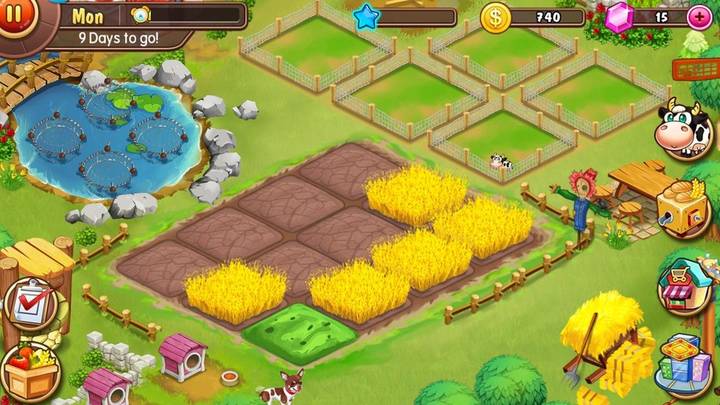 Blankos Block Party
MMO, Party

Ethereum, EOS

BBP

Windows, iOS

Third Kind Games, Mythical Games

2020

United States
Blankos Block Party allows players to build their own game worlds with no coding skills required and also collect, customize or sell NFTs of characters and objects created by developers and major brands. All the characters that are being sold can be customized or decorated with various things earned in the game.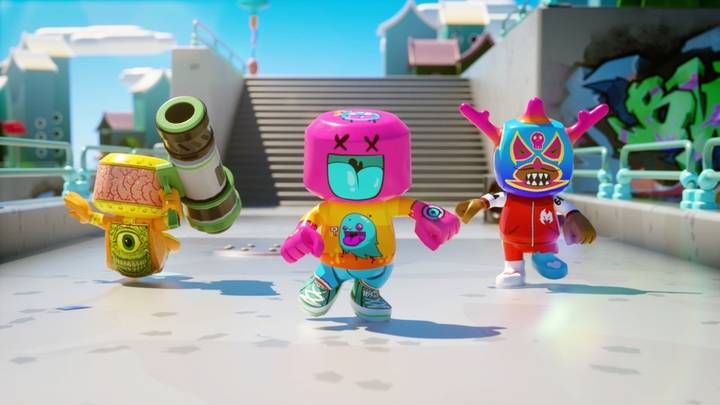 Upland
Building, Open-World, Virtual-World

EOS

UPX

Android, Web, iOS

Uplandme, Inc.

2020

United States
Upland resembles a 21st-century Monopoly board game. Players can buy, sell, and trade virtual properties mapped to the real world. By becoming a "digital landowner," they can build properties and earn native tokens (UPX).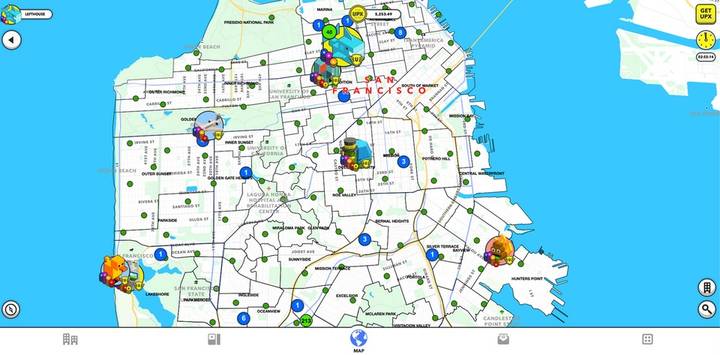 ChainZ Arena
Idle, RPG, Mining

TRON, EOS, Ethereum

SOUL

Web, iOS, Android

United States

2020

United States
ChainZ arena is an idle mining RPG game where players develop characters called heroes and let them fight against other players. In addition to raising the level of your hero, you can also protect and strengthen him with equipment.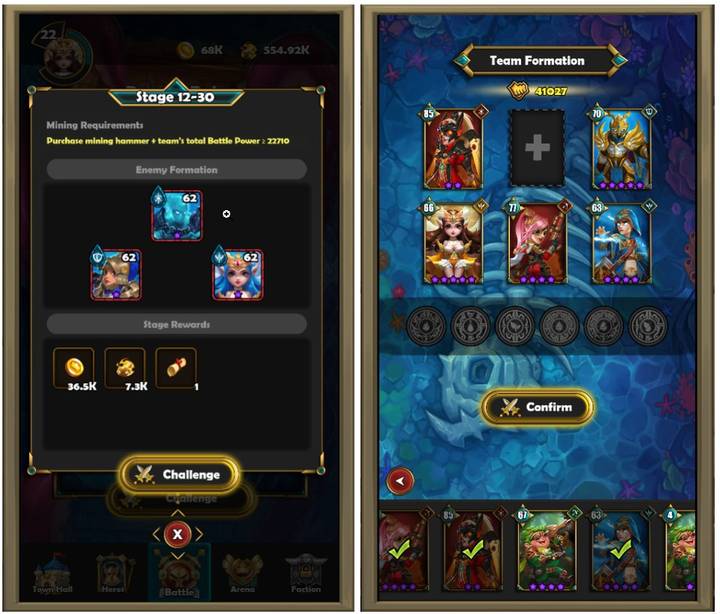 Lightnite
Action, Battle-Royale, Shooter

Bitcoin

BTC, SATS

MAC, Windows, Linux

Satoshis Games Inc.

2021

United States
Lightnite is a multiplayer third-person shooter with in-game rewards and a minimalistic, low-poly, and cartoonish design. Every specific digital interaction between players can trigger a monetary reward and penalty in this game. For example, a player will lose bitcoin when they get shot and will earn bitcoin when they successfully shoot other players.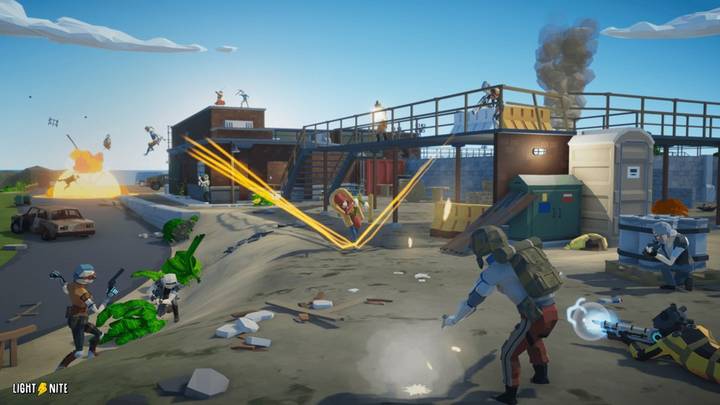 CryptoKitties
Breeding, Collectible

Ethereum, Flow

WCK

Web

Dapper Labs

2017

Canada
CryptoKitties was the first game built on the Ethereum network. Players buy, trade, and breed oh-so-adorable cats called CryptoKitties. Each cat is built differently-- unique and has its own digital genome, and can be owned only by one owner. It cannot be replicated, taken away, or destroyed.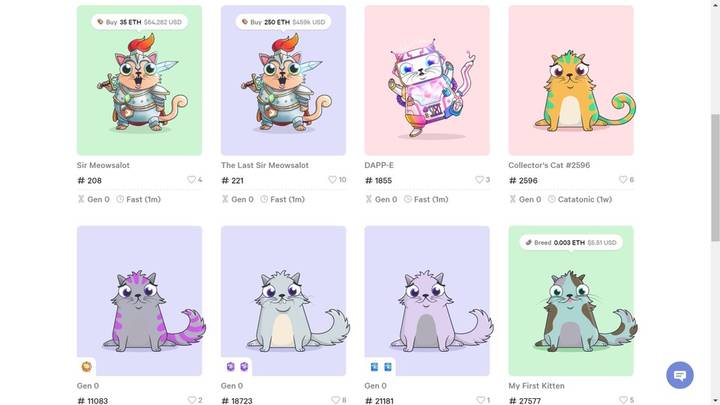 Illuvium
Auto-Battler, RPG, DeFi

Ethereum, Immutable-X

ILV

Windows, MAC

Illuvium Development Team

2020

Australia
Illuvium is well-known for its 3D open world with a massive explorable landscape, high production value NFTs, and carefully crafted storytelling. Players can traverse the alien world of Illuvium and participate in quests to uncover the mysteries of the planet, hunt, and capture native creatures called Illuvials, earn in-game rewards, and stake their assets.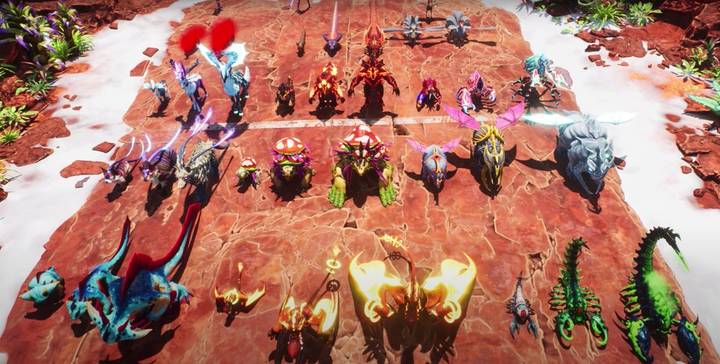 Sorare
Card, Sports, Fantasy

Ethereum

SOR

Web, MAC

Sorare Development Team

2018

France
Sorare is a fantasy soccer game where you can be rewarded for setting up your team, participating in virtual tournaments, and trading virtual collectible cards. Unlike the old-school fantasy soccer game, all of the player cards used are identified as NFTs.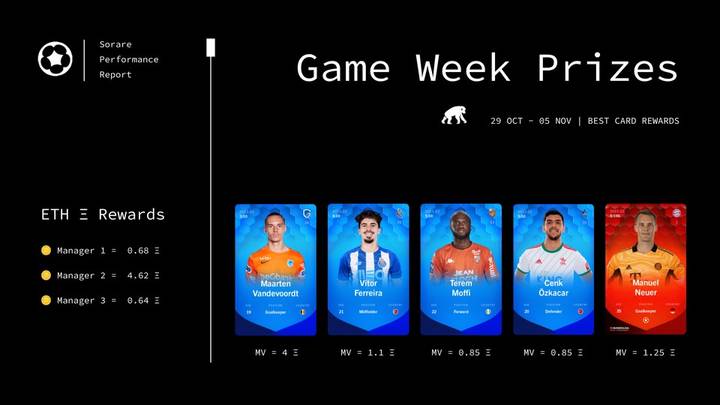 Epic Hero
DeFi, Dungeon, Fantasy

Binance

EPICHERO

Web

Epic Hero Development Team

2021

United States
EpicHero is the biggest 3D NFT Metaverse Game on the BSC. Players can collect and build their unstoppable force of characters by choosing favorite heroes, then summon, merge and evolve collectible card NFTs, or bring them to the largest arena to do battle against other Epic Heroes.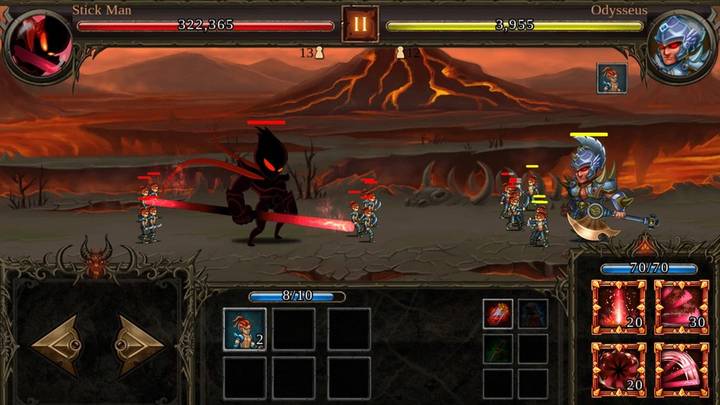 Alpaca City
Breeding, Collectible, DeFi

Ethereum

ALPA

Web

Alpaca City Development Team

2020

China
Alpaca City players can manage their on-chain assets through collecting and breeding adorable Alpacas. Players can also get more characters or expand their little tribe by bearing Alpaca babies and raising them to generate more energy as well as ALPA tokens.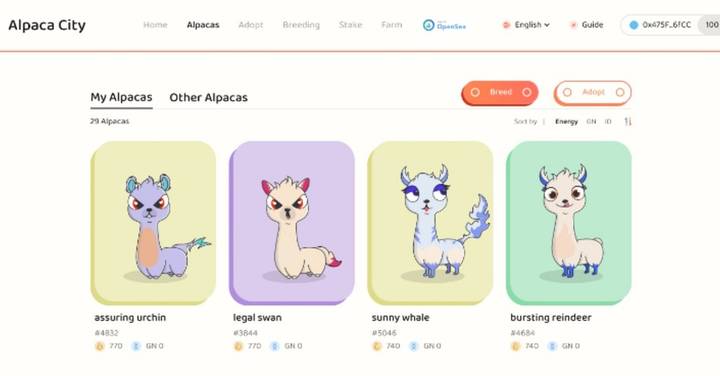 Blade Warrior
Card, RPG

OKExChain

BLADE

Web

Blade Warrior Development Team

2021

United States
In the journey of fighting ancient warcraft, players can choose a hero from five professions to fight, collect, trade powerful weapons, and obtain real value from the real game. One of the most attractive features that this game has is its low barrier to entry. Even with a single hero and a weapon, players can begin playing this game.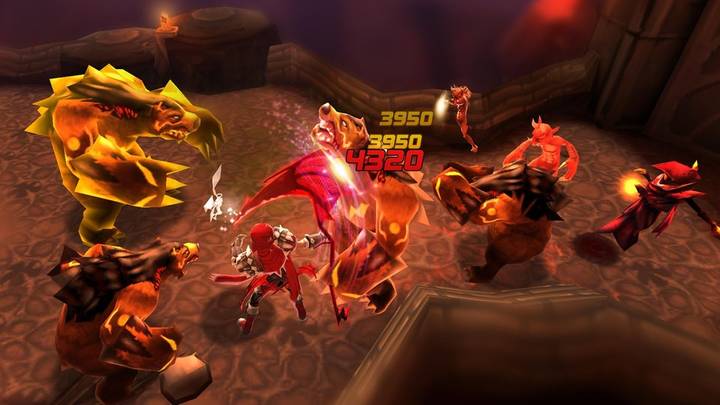 Crypto Royale
Battle-Royale, Casual

Harmony

ROY

Web

Crypto Royale Development Team

2021

United States
In Crypto Royale, players compete for fame, glory, and profit on the battlefield. The last one standing can claim victory. Each battle is different, so players always adopt a style of their own to outsmart, outwit, and outmaneuver other players to become the victor.
Coin Pirates
Adventure, DeFi

WAX

CPR

Web

Coin Pirates Development Team

2021

Ukraine
In Coin Pirates, the world is built based on a real-world map. Players destroy and rob ships of other Buccaneers, sail the seven seas, and search for hidden treasures.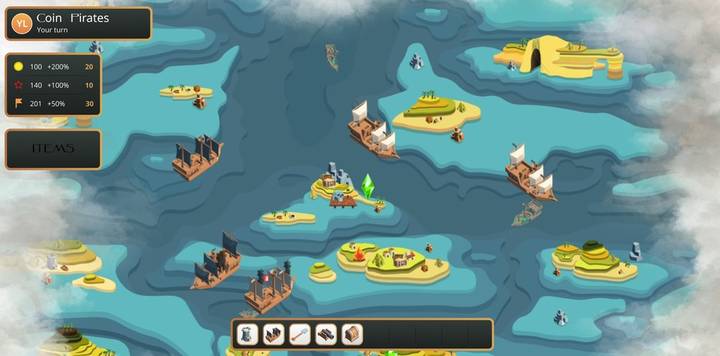 CryptoSword
Action, Collectible, Fighting

Binance

SWD

Web

CryptoSword Development Team

2021

United States
CryptoSword provides its players with intense sword battles and immersive combat effects. All the player needs to do is join a battlefield, fight against mysterious unknown enemies, and earn rewards that belong to them.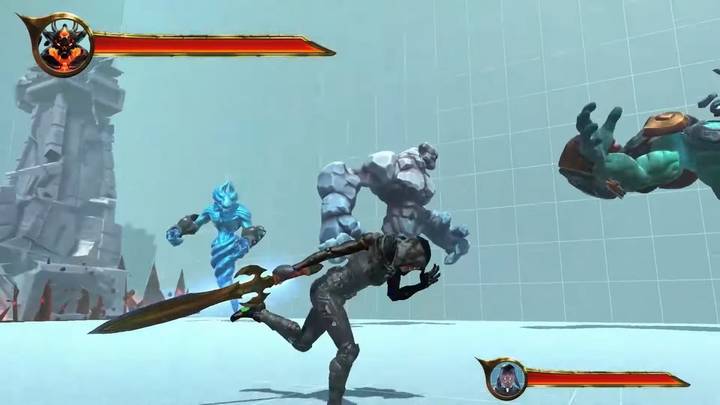 Plato Farm
City-Building, Collectible, Simulation

Heco

MARK, PLATO

Android, iOS

Second Space

2018

United States
In Plato Farm, players acquire a small farm, raise animals and plant crops, and harvest tokens. These tokens can be used to turn the originally barren land into astounding villages and cities.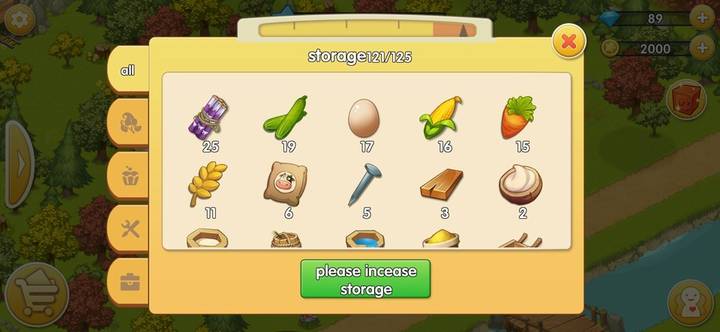 Waves Ducks
Breeding, Collectible, DeFi

Waves

EGG

Web

Waves Development Team

2021

Germany
Waves Ducks is a game where players can earn in-game currency and hatch NFT ducks-- being the game's main characters. Each duck has its own set of genes that determine its rarity.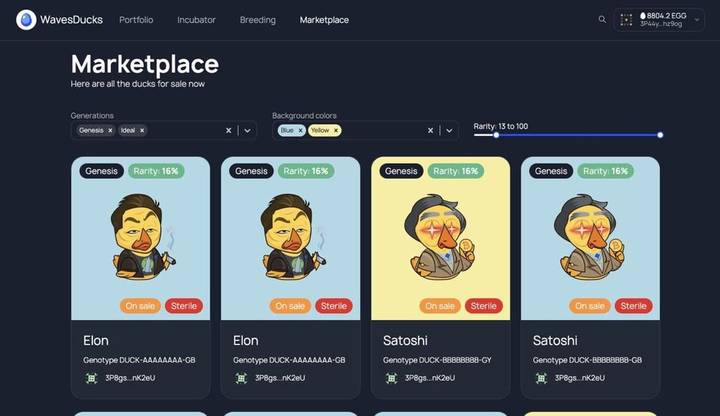 Town Star
Building, Simulation

Ethereum, Gala-Games

TOWN

Web

Gala Games

2020

United States
Town Star is just like Farmville and Factorio combined– unless it gives you crypto for playing. Players grow crops, trade items, and build a town as well as try to make the most efficient layout to produce the most stars.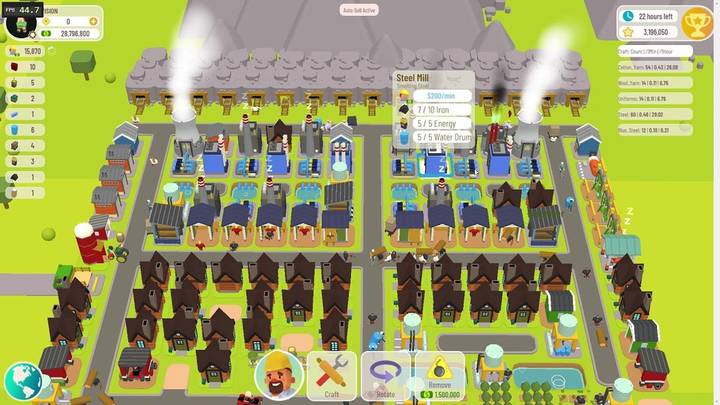 Wizardium
Collectible, DeFi, Minigame

Binance

WIZZY

Web, Windows, MAC, Linux

Wizardium Development Team

2021

United States
Inspired by Harry Potter stories, Wizardium is a Metaverse of good Magic where alchemists, wizards, and witchers explore Wizardium lands to find some rare elements and use them as ingredients for such desirable and valuable tokens.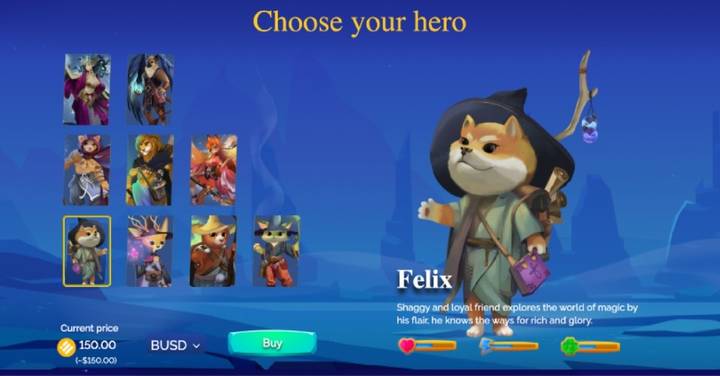 Crypto Raiders
RPG

Ethereum, Polygon

RAIDER

Web

Astro Apps Ltd

2021

United States
Crypto Riders is inspired by Zed.Run and World of Warcraft. Players choose a character, alter their appearance, even equip gear. Then, they send the character into battle to loot dungeons, fight against bosses, and earn tokens.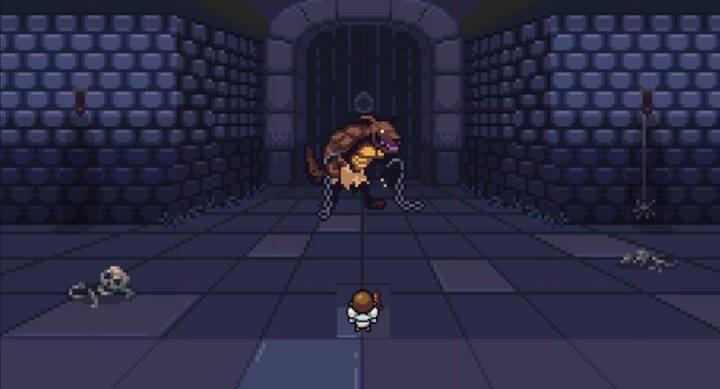 Surviving Soldier
Action, Shooter

Binance

SSG

Web

Surviving Soldiers Development Team

2021

-
Surviving Soldiers focuses on the conflict of zombie and humanoid. Players can choose to become a humanoid, zombie, or even both and start carrying out missions-- depending on the singularity chosen by the player.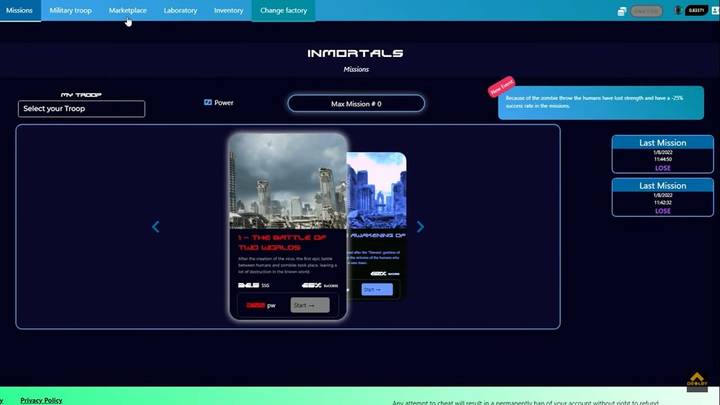 Guild of Guardians
Action, RPG

Ethereum, Immutable-X

GOG

Android, iOS

Stepico Games

2021

Australia
In Guild of Guardians, it's all about building communities or guilds. This game sticks to the model of building a team of heroes, completing dungeons, and earning resources.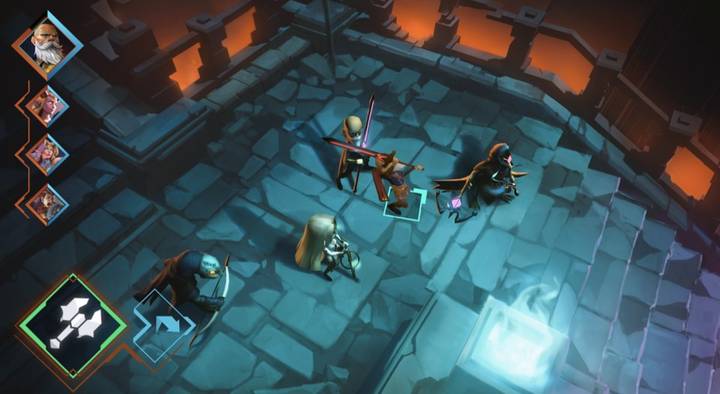 Space Misfits
MMO, Open-World, Space

Ethereum, Enjin

BITS

Windows

Jade Stems Studio LLC

2019

United States
Space Misfits bring the space game experience to the blockchain world. Players can explore the space world, join battles to collect scarce resources, build fleets, and earn a fortune.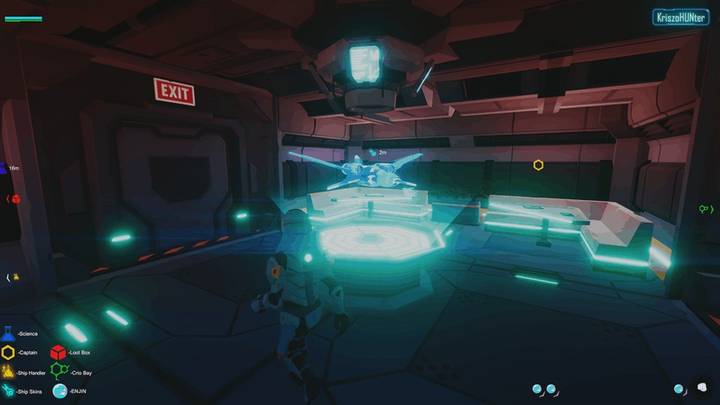 Blood Rune
Card, Fantasy, RPG

Phantasma-Chain

BRC

Windows

Illuminated Entertainment

2020

United States
Blood Rune takes inspiration from classic RPG games like Dungeons and Dragons and Pathfinder. It's a tactical fantasy collectible card game of heroes in search of fame, fortune, love, and power in a world trapped in alternate time streams.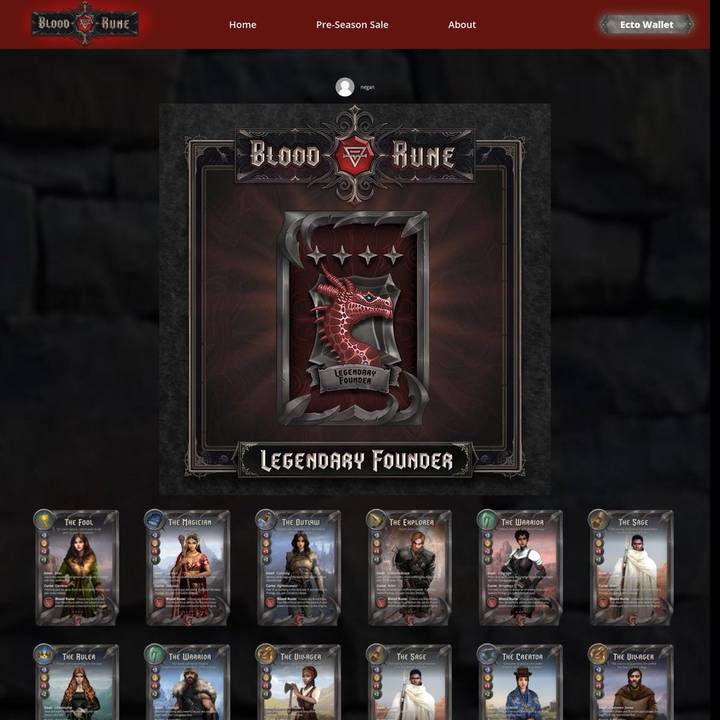 Wolf Game
Breeding, Collectible

Ethereum

WOOL

Web

Wolf Game Development Team

2021

United States
Wolf Game is a risky game between sheep and wolves. In a nutshell, Wolf Game is all about building your lifelong friends, allies, and even enemies in the competition for valuable tokens.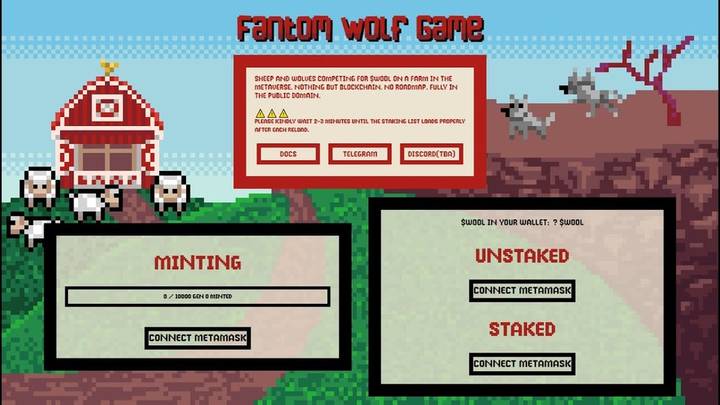 Chicken Derby
Breeding, Collectible, Racing

Ethereum, Polygon

CHICKS

Web, Android, Windows

Final Boss Games

2021

United States
Chicken Derby is the game where you can race your chickens for crypto, sell them to other owners for profit, or breed them to create the strongest offspring. With just one chicken, you can play this game.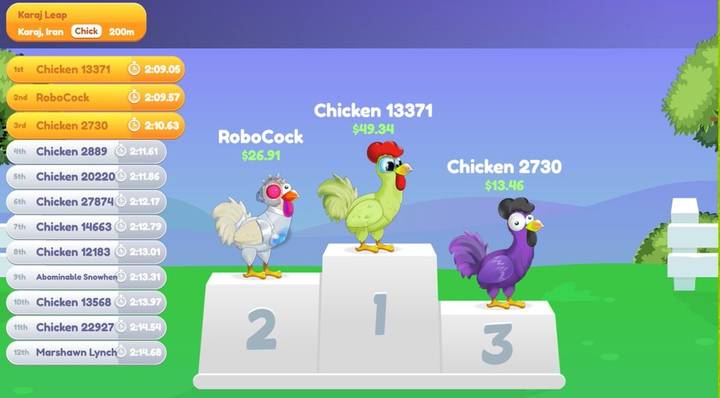 BombCrypto
Arcade, DeFi, Strategy

Binance

BCOIN

Web

Senspark

2021

Vietnam
In BombCrypto, players manage a group of bomb heroes of cyborgs that are designed to look for Bcoins (the native token). Each bomb hero is an exclusive NFT that players can acquire, upgrade, and sell to earn more tokens.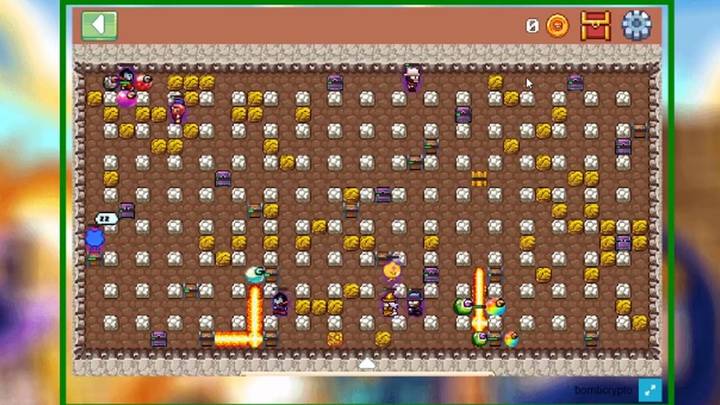 Thetan Arena
Battle-Royale, MOBA, Fantasy

Binance, KardiaChain

THC, THG

iOS, Android, Windows

WolfFun

2021

Vietnam
Thetan Arena is an eSports game that requires both personal skills and teamwork. Players can gather their friends, build a team, join battles with others to earn money.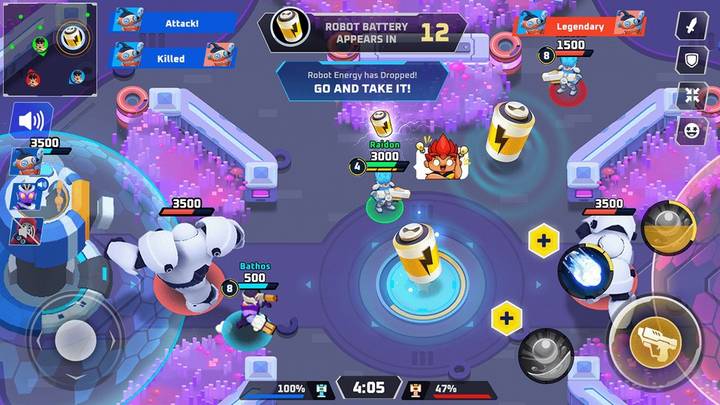 Voxies
Tactical, RPG, Turn-based

Ethereum

VOXEL

Web, Android, iOS, Windows

AlwaysGeeky Games

2021

Canada
Voxies is a 3D turn-based tactical RPG game inspired by Final Fantasy Tactics. Players can own a voxie-- each voxie carries distinct characteristics and abilities. Then, they will earn the native token as they interact and play in the game.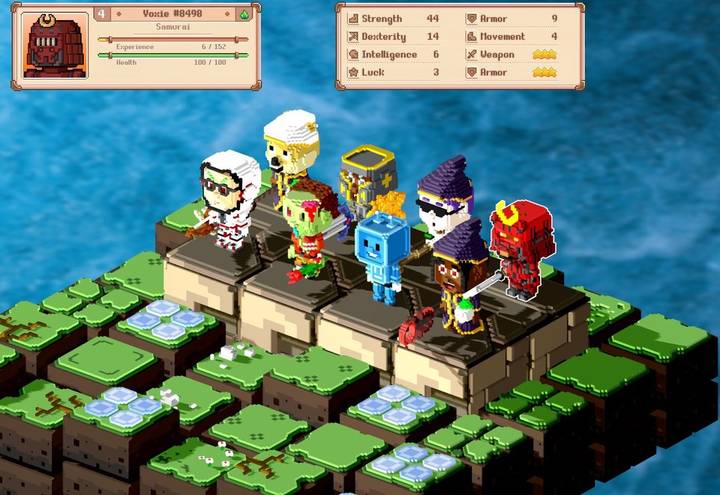 DogeDash
Adventure, Casual, Racing

Binance

DOGEDASH

Web, Android, iOS

Doge Studios

2021

United States
DogeDash is a classic Mario Run-inspired side-scrolling game. If you love classic games, crypto and blockchain, and a dog-lover, then you'll enjoy playing this game. The whole point of DogeDash is not to die and collect as many coins as you can on each level.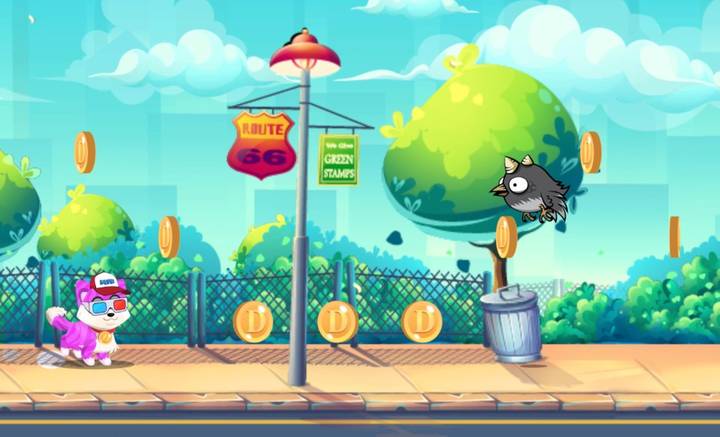 CryptoMines
Collectible, Sci-Fi

Binance, Solana

ETERNAL

Web

CryptoMines Development Team

2021

Chile
CryptoMines sets in space where players collect Workers and Spaceships to travel through the universe searching for tokens. The tokens they've earned will help them to live another day and make some profits along the way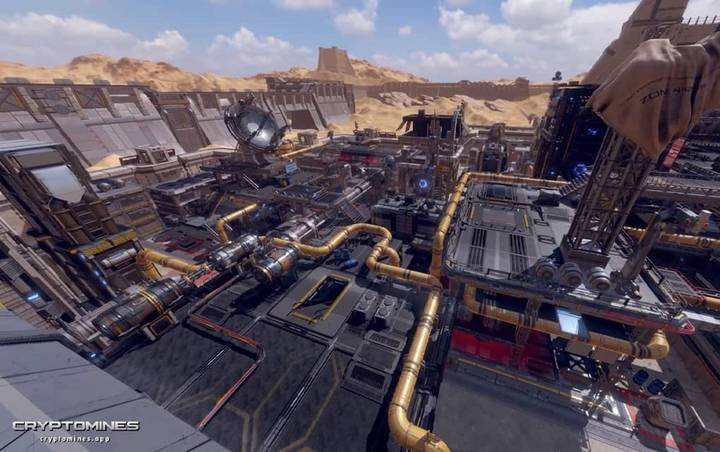 Zuki Moba
Battle-Royale, eSports, MOBA

Binance

ZUKI, GEM

Android, iOS

Zuki Moba Development Team

2021

Vietnam
Inspired by the traditional Japanese snowball game, Zuki Moba is designed with the background of a fun snow shooting game. This game uses minimalistic gameplay and chibi graphics to provide a simple yet enjoyable experience for the players. All players need to do is choose character and mode and destroy the Boss-- to upgrade the character and skills to win the battle.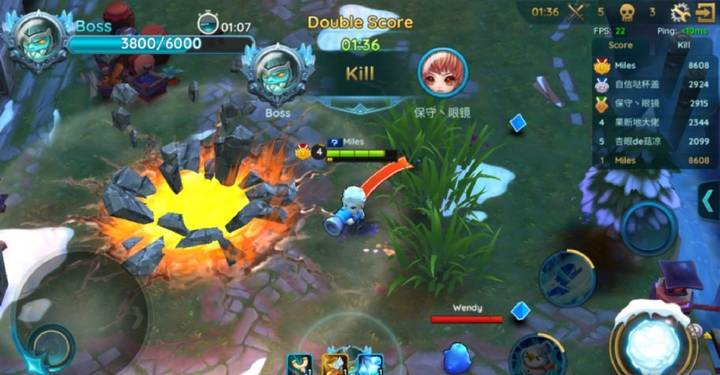 CryptoCars
PVP, Racing

Binance

CCAR

Web, Android, iOS

CryptoCars Development Team

2021

Vietnam
CryptoCars is a car racing game where players own their in-game items (cars, workshops, materials) as NFTs. Players can build, design, decorate, upgrade a car, and race against each other to earn rewards.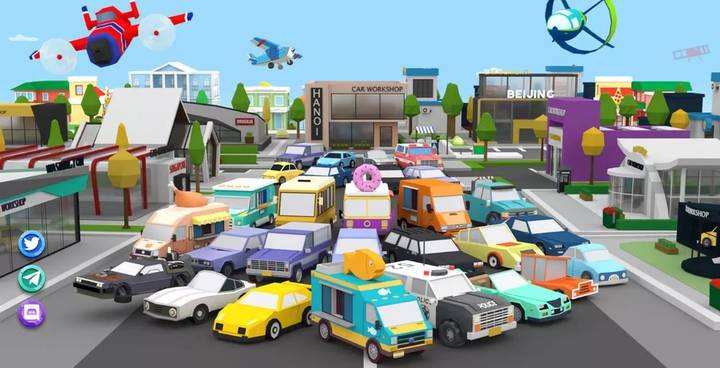 DeFi Kingdoms
DeFi, RPG

Harmony

JEWEL

Web

Defi Kingdoms Development Team

2021

United States
On the surface, this game might look like Runescape. In DeFi Kingdoms, players choose a character and participate in adventures to earn tokens. And just like any other game, each character can be equipped with gears to boost their efficacy through battles, go on adventures, or purchase it.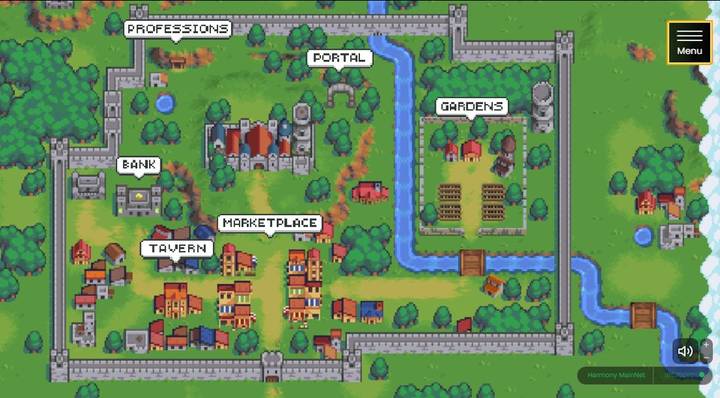 MicroPets
Collectible, Survival, Arcade

Binance

PETS

Web, MAC, Windows

Cubix

2021

United States
Just like any classic side-scrolling game, players take the game character (made from an NFT), dodge monsters and obstacles, as well as pick up coins. MicroPets players will also grab power-ups to boost their earning power and save their lives.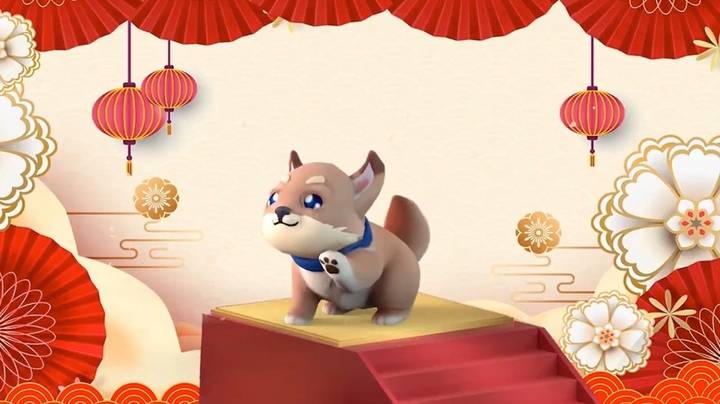 GNO City
Collectible, Card, Open-World

WAX

GNOKEN

Web

GNO City Development Team

2021

United States
In GNO City, players can own land and roam the city to capture characters. The key of this game is to collect and level up the NFTs, win experience points, and build a metaverse lifestyle.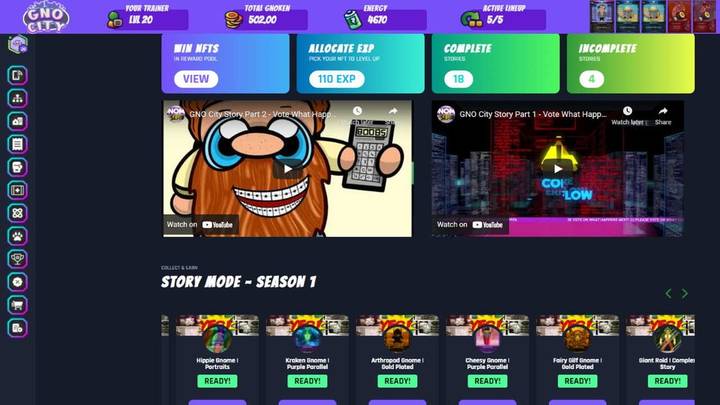 My DeFi Pet
Breeding, Turn-based, PVP

KardiaChain, Binance

DPET

Web

TopBox

2021

Vietnam
My DeFi Pet is a virtual pet raising game that combines traditional pet raising games and DeFi. Players will travel to a land of pets called Monsters. They can collect, breed, and evolve pets-- as well as let those pets combat.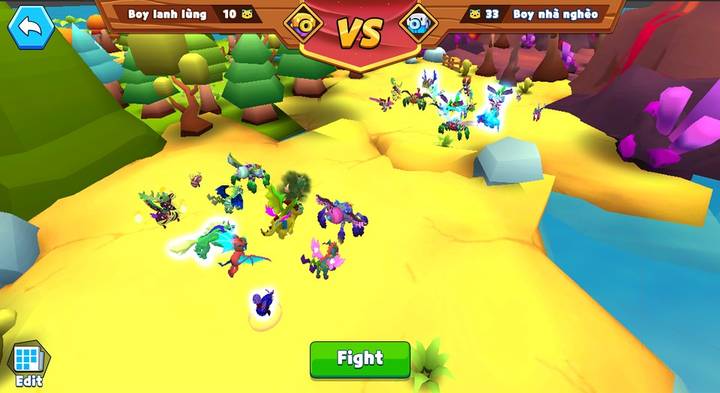 Nine Chronicles
MMORPG, Strategy

Ethereum

NCG

Windows

Planetarium, Inc.

2020

South Korea
Nine Chronicles sets in a vast fantasy world powered by groundbreaking technology-- loosely based on Scandinavian mythology. Players can own their in-game items independent of the game company. It gives players the freedom to play the game how they want: exploring, crafting, mining, or governing in a moddable or open-source adventure.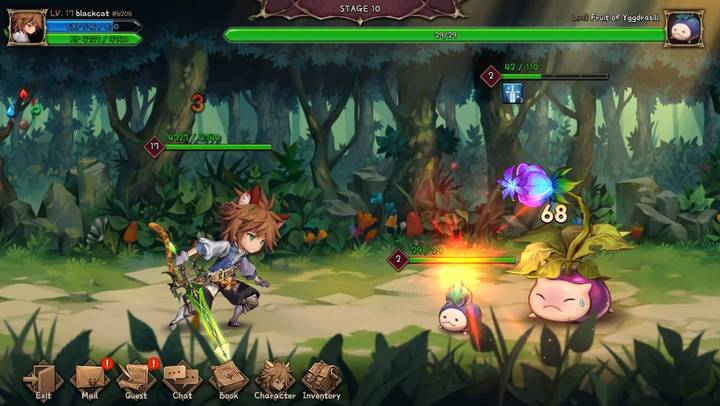 My Neighbor Alice
Building, DeFi, Simulation

Ethereum, Binance

ALICE

Web, Windows

Antler Interactive

2021

Sweden
My Neighbor Alice took Animal Crossing as the inspiration for the game. In this game, players create their own virtual lands, interact with other players, complete daily activities, and earn rewards.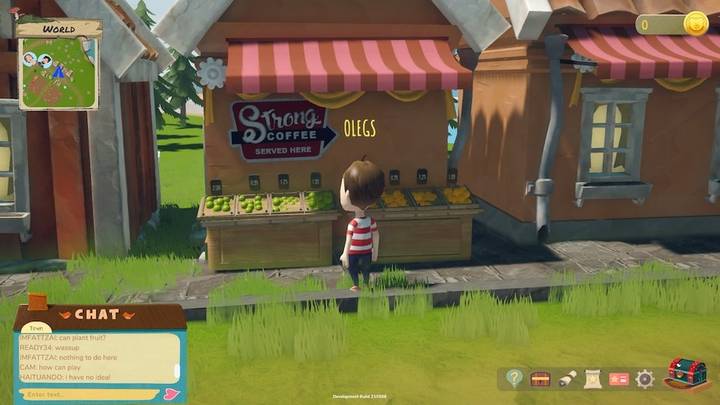 The Six Dragons
RPG, MMORPG

Enjin, Ethereum

TSDT

Windows, PlayStation

BlockPegnio Ltd

2020

Greece
Just like other RPG games, The Six Dragons offers character levels, unique spells and skills, gears, and dungeons. Players can explore endless lands, farms, craft items, trade items with other players, and improve their arsenal using powerful enchants.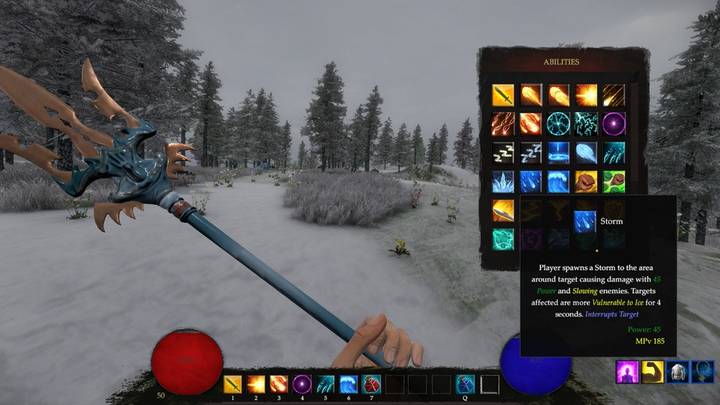 Spider Tank
Brawler, MOBA

Ethereum, Gala-Games

GALA

MAC, Windows

Gala Games, GAMEDIA

2021

Netherlands
Spider Tank is pretty much about battles that take place on various maps. All players need to compete skillfully, secure and protect resources, and upgrade their characters. Tanks, weapons, buildings, and land form the basis of the NFT strategy here.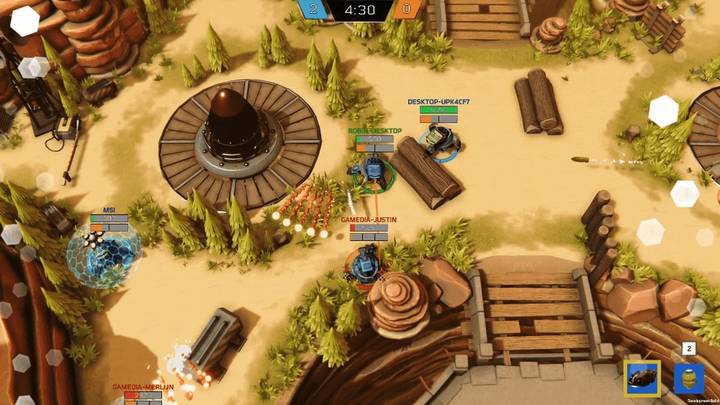 Mirandus
Adventure, Fantasy, MMORPG

Ethereum, Gala-Games

GALA

MAC, Windows

Gala Games

2021

United States
In Mirandus, players can venture into the game's world from a first-person perspective. With true player ownership, they can own every item in the game, including weapons, tents, shops, and even entire cities. Players also create an environment that was built by themselves as well as creating economies, governance, and political alliances.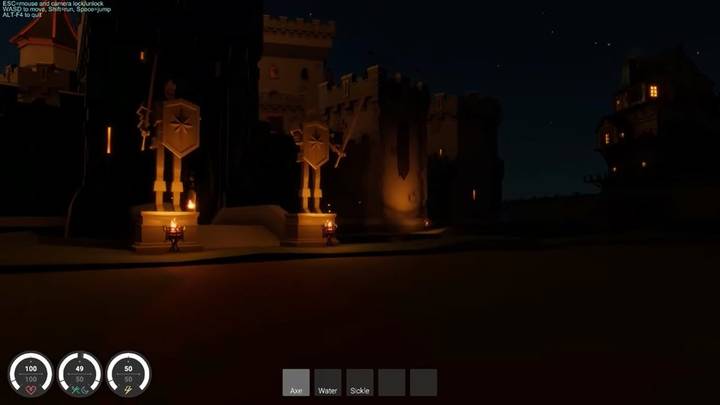 Echoes of Empire
Sci-Fi, Space, Strategy

Ethereum, Gala-Games

GALA

MAC, Windows

Gala Games

2021

United States
Echoes of Empire is an epic sci-fi strategy game where players need to build, upgrade and own a fleet of spaceships. Using these ships, they need to control their own sector in the galaxy. Battling for resources will result in power and economic control.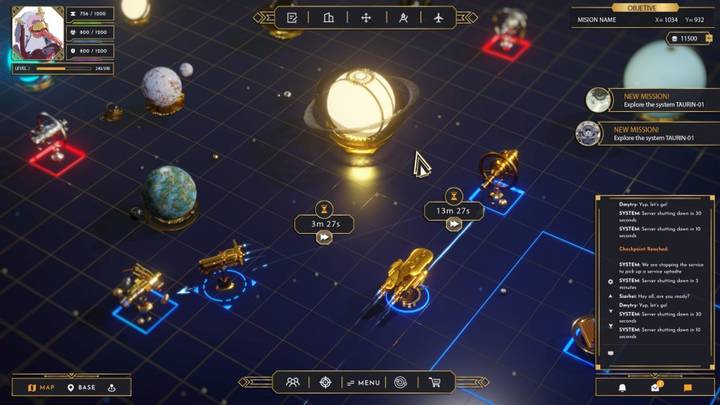 Fortified
Tower-Defense

Binance, Gala-Games

GALA

Web

Gala Games

2021

United States
Fortified sets in a dark fantasy world where players can conquer and defend territories to earn ETH. Players can also battle each other for bragging rights. And lastly, they can rent out their fortresses to others who will pay for protection.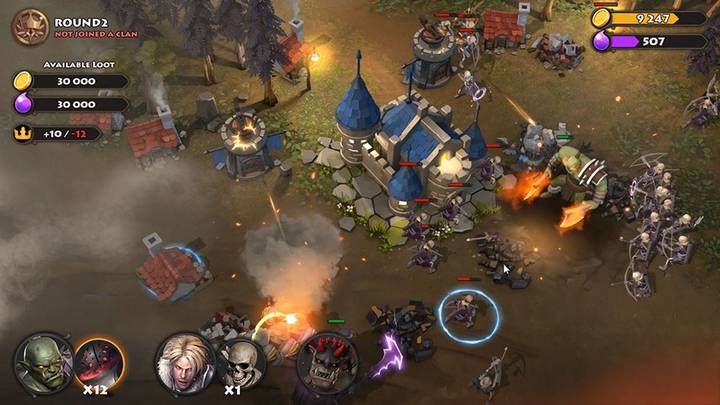 MOBOX: NFT Farmer
Collectible, DeFi

Binance

MBOX

Web, iOS, Android

MOBOX Ltd.

2021

United States
MOBOX NFT Farmer is a game where players can grow various types of plants on their land and trade them with others at the market. Players can also hire a farmer to speed up the growing process and make a profit.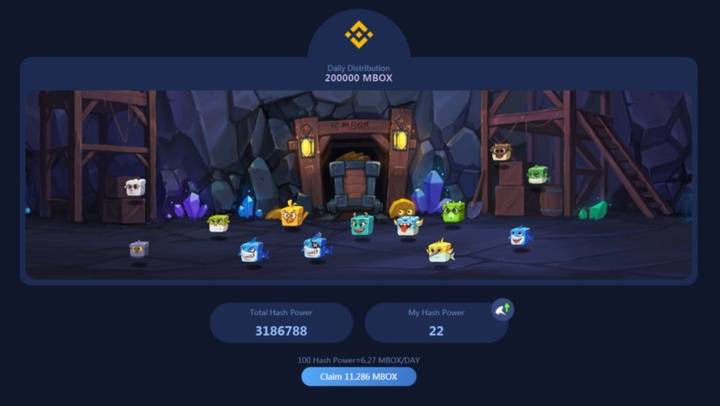 Berserk
Card, Collectible, Fighting

VeChain, Polygon, Vulcan-Forged

PYR

Web, Android, iOS

Vulcan Forged

2020

Greece
Berserk is a standalone fantasy NFT collectible card game, explorer, and organizer developed by Vulcan Forged Ecosystem. Players battle their creatures against one another, level their skills up, and transfer their abilities to their 3D counterparts in-world.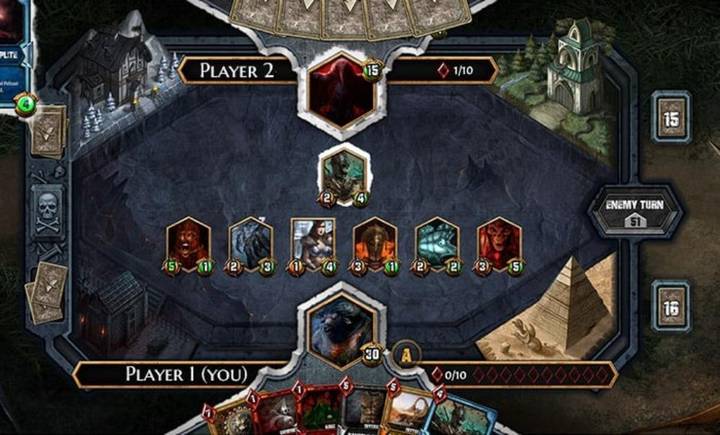 Block Babies
Collectible, Fighting

VeChain, Polygon, Vulcan-Forged

PYR

Web

Vulcan Forged

2021

Greece
Block Babies is a user-centric game that is easy to play. All players need to do is pick a character (which are adorable babies), join a team, and fight against the competitors. Different babies of different teams have different attributes.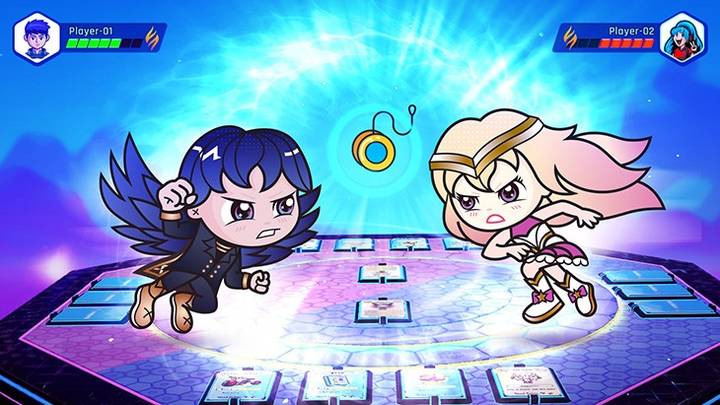 Forge Arena
Auto-Battler, Strategy

VeChain, Polygon, Vulcan-Forged

PYR

Web

Vulcan Forged

2021

Greece
Forge Arena is a tactical arena first-person shooter game where players fight against four AI opponents consecutively. They can also have a PvP mode that will help build, combine, and level up a crew in a battle of dominance for the arena. The key to this game is to have superior strategies and tactics.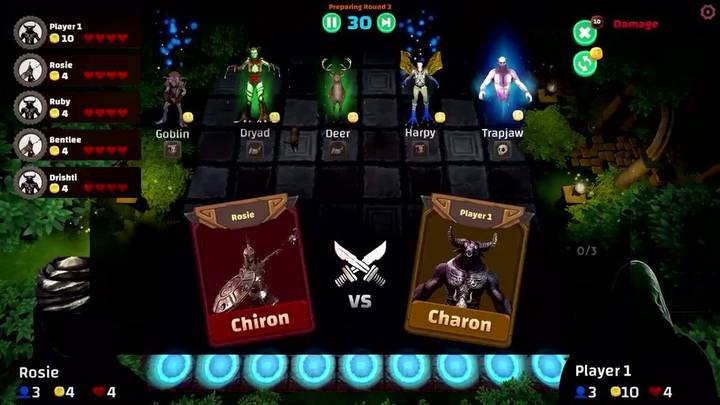 Revomon
Collectible, Open-World, VR

Ethereum, Binance

REVO

Web

Revomon Development Team

2021

Belgium
Revomon is a role-playing game. Players will take the role of Revomon Tamer, which enables them to catch, train, and battle Revomon-- the wild creatures. They can sell Revomon creatures they've caught as NFTs and earn as they collect. While joining the battle, players can interact with others.
Faraland
Collectible, DeFi, RPG

Binance

FARA

Web

Moon Knight Labs

2020

Vietnam
The Faraland Universe has a lot of creatures, such as humans, orcs, angels, demons, Dragonborn, elves, and fairies. Those creatures are waiting for players to discover and collect. Once players discover and choose a creature for the character, they can engage in the combat arena and gain profit from the battles they join in.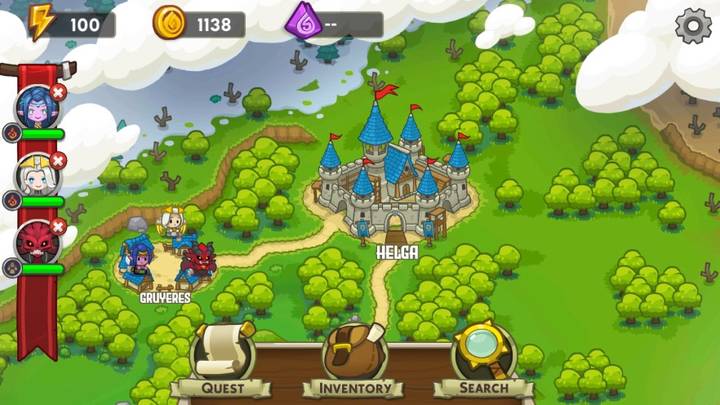 Star Atlas
DeFi, MMO, Space

Solana

ATLAS, POLIS

Windows

Sperasoft

2021

United States
Star Atlas is a space and spatial game that gives you the power to take your experience beyond the terrestrial. Players pilot ships and engage in trade, commerce, and battle with other players over scarce resources.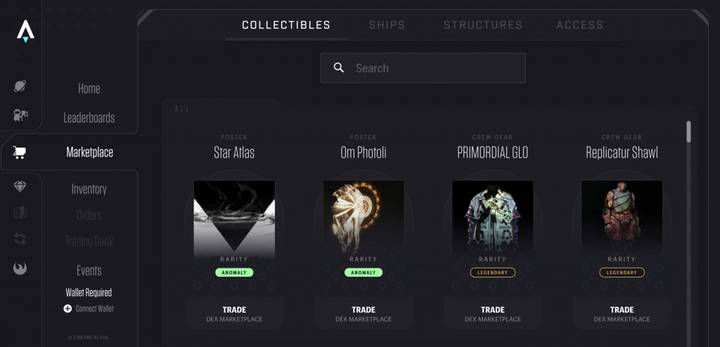 The Walking Dead: Empires
MMORPG, Survival

Gala-Games

GALA

Windows

Gala Games, Ember Entertainment

2021

United States
The Walking Dead: Empires is a cross-platform isometric RPG from Gala Games, AMC, and Ember Entertainment. It is a zombie survival blockchain game where players build an empire out of what's left behind, scavenging, and fight for survival in a new game set in the treacherous world.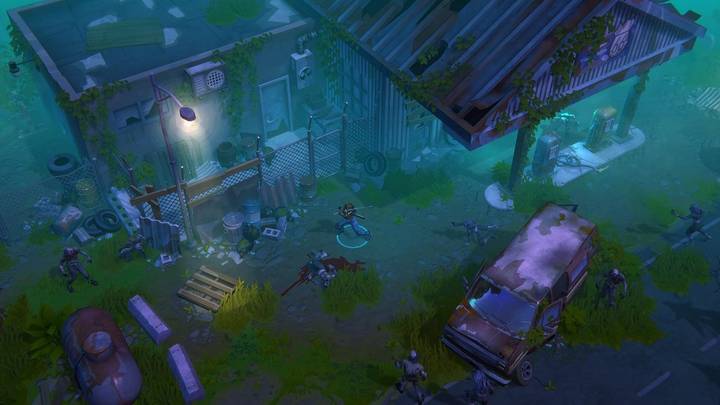 Lost Relics
Action, Adventure, RPG

Enjin

ENJ

Windows, MAC

Codebit Labs

2019

Australia
Lost Relics, once called Forgotten Artifacts, is aDiablo-inspired play-to-earn action-adventure role-playing game. This game challenges players to travel through dungeons, kill monsters, discover some rarest items, and collect loot.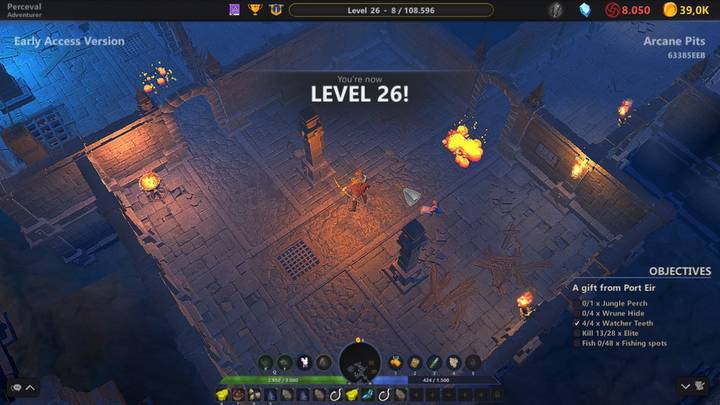 MIR4
Fantasy, MMORPG

Other

DRACO

Android, Windows, iOS

Wemade Co., Ltd.

2021

South Korea
MIR4 is an MMORPG game full of action and features numerous large-scale clan PvP conflicts. Besides the characters that look very human-looking and the gaming environment that seems very captivating, this game is considerably easy to play. Players can choose their character and fight with other players to get rewarded with resources.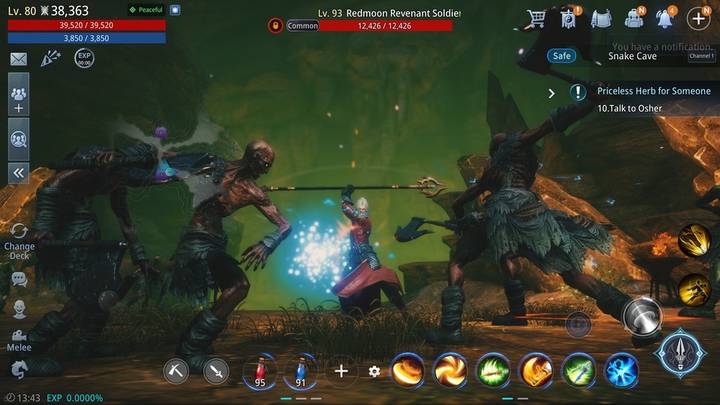 Pegaxy
PVP, Racing, Breeding

Polygon

PGX, VIS

Web

Pegaxy Development Team

2021

Vietnam
Pegaxy is a mechanical horse racing game where players compete for top three placements against 11 other racers. The winners are rewarded with a monetary sum in the form of VIS. Also, they can breed their horses (called Pegas) if they own at least a male and a female horse.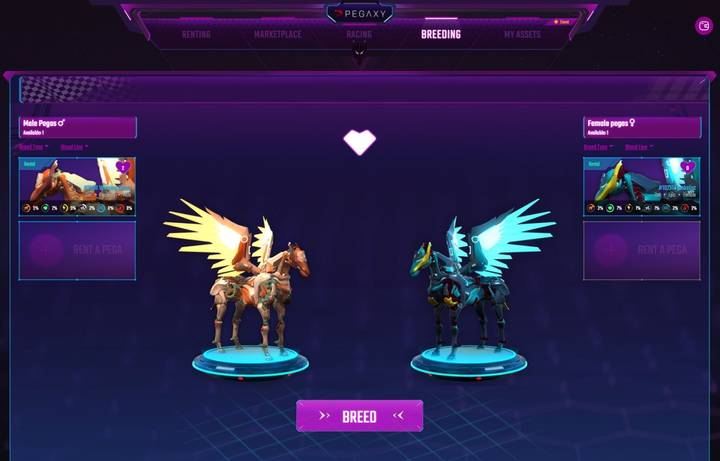 YooShi: DNAxCAT
Collectible, Educational

Binance

DXCT

Web, Android

DNAxCAT Development Team

2021

South Korea
DNAxCAT is the first incubated game of YooShi GamePad. It is a game that creates a digital cat pet world. Players can raise and breed various adorable cats and fight in the adventure world with the cats. DNAxCAT is also well-known for its fantastic gameplay experience with its unique game and character design.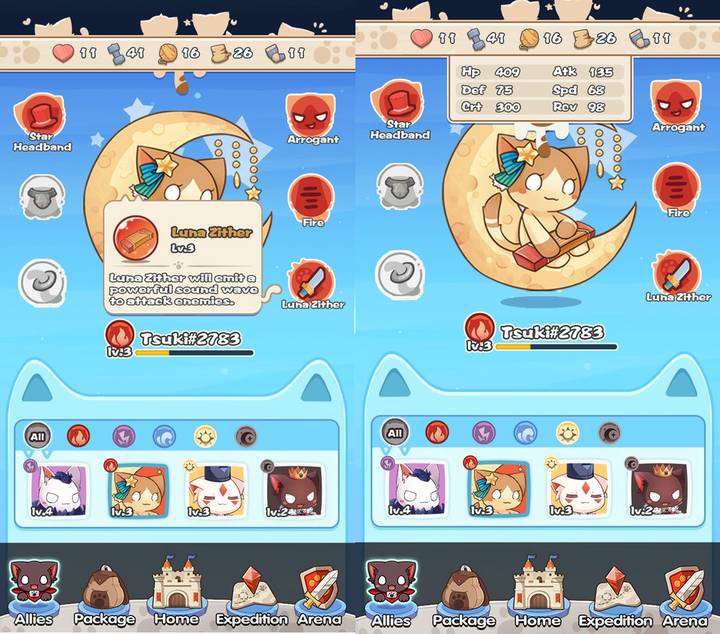 YooShi: StarMon
Adventure, Breeding, Collectible

Binance

SMON, GST

Web, Android, Windows, iOS

StarMon Development Team

2021

South Korea
In Star Monster (StarMon), players use avatars to navigate a virtual world called Andres Land. That is where players can buy and own virtual land while battling, breeding, trading, and going on adventures with their characters. Players can improve their game characters' skills and earn token revenue by collecting and cultivating star pets and letting them engage in adventurous battles.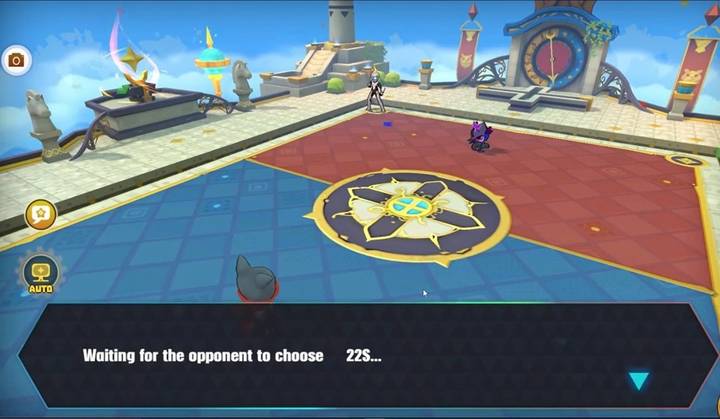 CyberDragon
DeFi, RPG, Auto-Battler

Binance

GOLD

Web

BinaryX

2021

Estonia
In CyberDragon, players can create characters, challenge copies, and collect rare items. To end the game, players must face the final challenge; defeat the ultimate boss, the Cyber Dragon. By defeating the boss, players will acquire the spoils of the dragon's treasure house.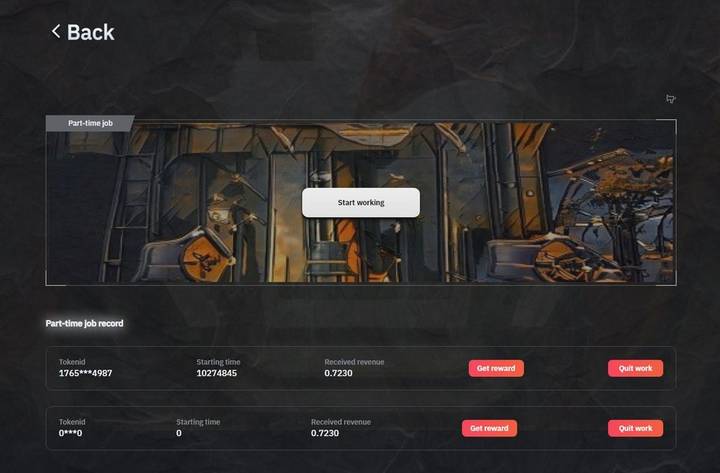 Binemon
Adventure, Idle

Binance

DRK, BIN

iOS, Android

Binemon Development Team

2021

United States
Binemon lets its players collect and trade as well as breed and battle pets. Players can go head-to-head in duels, the arena, tournaments, guild wars, and the battlefield. All modes provide rewards that players can use to fuse the monsters or sell them in the marketplace.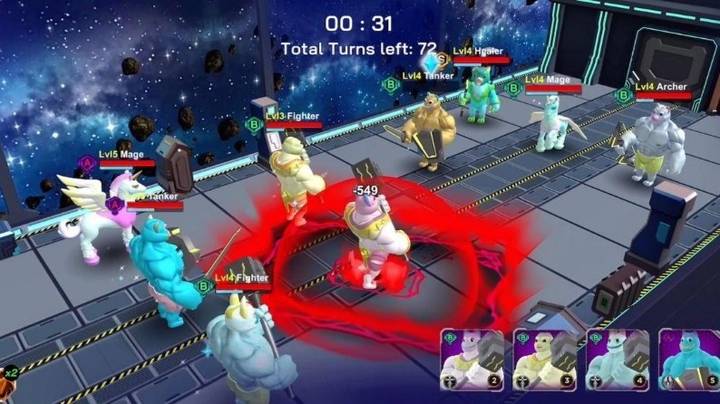 Zed Run
RPG, Racing, Sports

Ethereum, Polygon

ZEDRUN

Web

Virtually Human Studio

2021

Australia
Zed Run brings the thrill of horse racing to the world's attention. You can own, breed, and race digital racehorses with other players in this game. Players can earn money based on their performance and playing skills.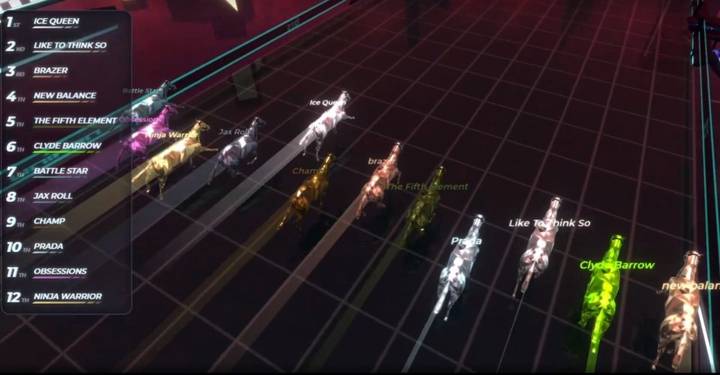 Binamon
Collectible, PVP, DeFi

Binance

BMON

Web, Android, iOS

Binamon Limited

2021

Argentina
Binamon brought to Blockchain's world the playing method of Magic and Pokemon-- where players collect Digital Monsters that can be traded for large sums of money. Players also train, play, and battle with their Digital Monsters to rank higher, increase their skill, and lose time whenever they get beaten or damaged.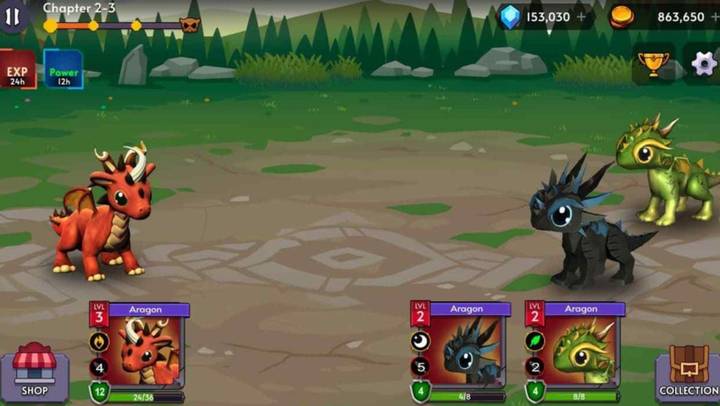 Aurory
Adventure, PVP, RPG

Solana

AURY

Windows, Android

Aurory Development Team

2021

Japan
In Aurory, players are invited to explore a rich and diverse universe. They will also meet a vast array of magical creatures, which can be caught or traded, and will accompany them through a variety of engaging game modes.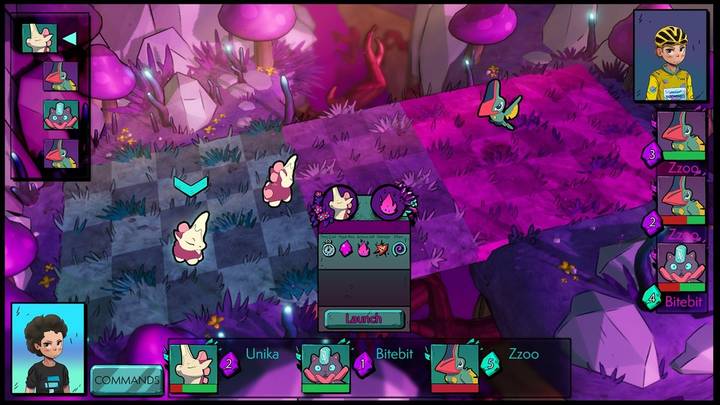 Age of Rust
Adventure, Sci-Fi, Shooter

Enjin

-

Windows

SpacePirates Game

2019

United States
Blending a post-apocalyptic atmosphere with cyberpunk flair, Age of Rust creates a dark sci-fi action-adventure game set in the vast expanse of the universe. Players can explore abandoned ships, mysterious caverns, and ruins on faraway worlds. While exploring, they solve puzzles with varying degrees of difficulty.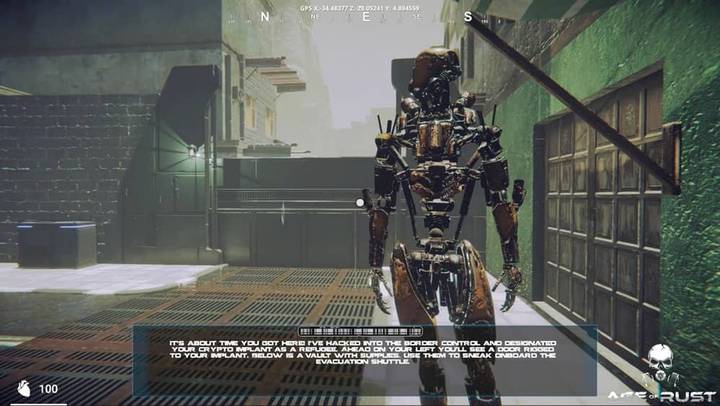 Last Expedition
Sci-Fi, Shooter, Survival

Gala-Games

GALA

Windows

Certain Affinity

2021

United States
In Last Expedition, players are against a hostile alien world, challenging their skill, focus, and resourcefulness. Building and earning critical weapons and supplies is vital for survival-- as well as teamwork.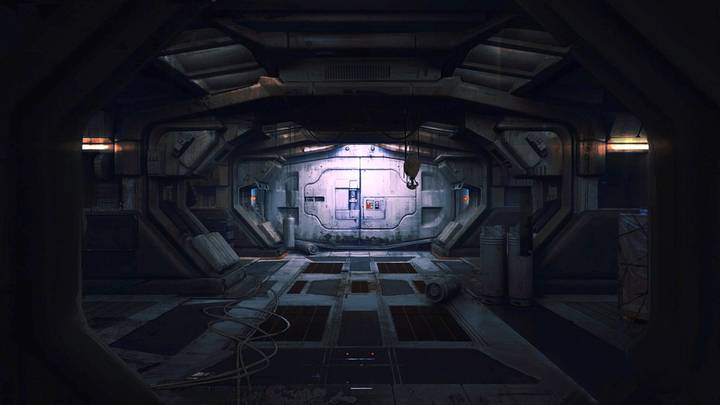 League of Kingdoms
Strategy, MMO

Ethereum

LOKA

Web, Android, iOS

League of Kingdoms Development Team

2020

Singapore
In League of Kingdoms, players will establish kingdoms, mine assets, battle monsters, and compete towards enemy kingdoms or alliances. League of Kingdoms is one of alternative games like Defi Kingdoms. On the genesis continent, all lands are NFTs and can be owned by players.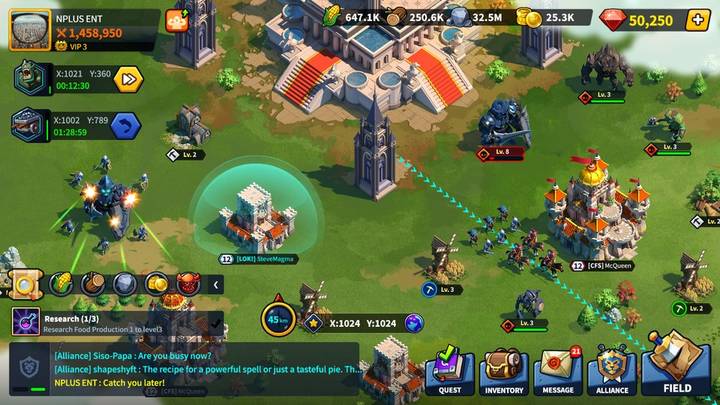 Crusaders of Crypto
Arcade, Dungeon, RPG

Binance

CRUSADER

Web

Crusaders of Crypto Development Team

2021

United States
Crusaders of Crypto is a roguelike passion project that fuses retro gaming and crypto. In this game, players will find themselves delving into randomly generated dungeons, fighting their way to bosses, competing with other players, and earning rewards.

Galaxy Fight Club
MOBA, PVP

Ethereum

GCOIN

Android, iOS, Windows

Galaxy Fight Club Development Team

2021

Vietnam
Galaxy Fight Club is a real-time PvP game that brings together all the other different avatar collections into one single platform. So, in this game, players can log in and battle with NFTs that they own, such as a Bored Ape or Cryptoad. This allows different IPs from different collections to interact with each other.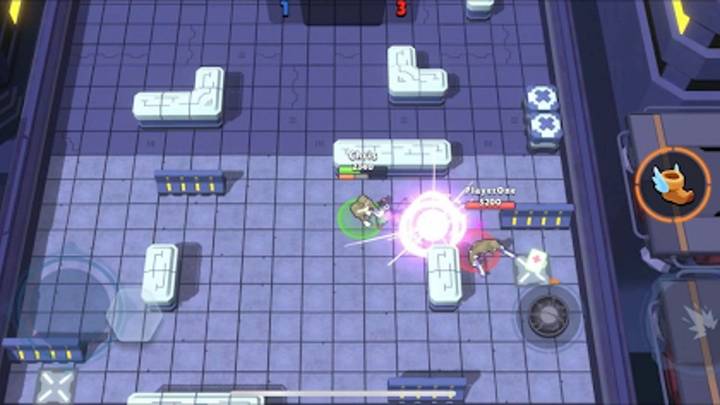 Kingdom Karnage
Card, Strategy, Turn-based

Enjin

KKT

Android, Web, Windows, Linux

Kepithor Studios

2018

United Kingdom
Kingdom Karnage is a trading card game with animated turn-based combat where players use cards to deploy special characters in in-game battles. There are a total of 120 missions. For each mission completed, players earn a JENJ-backed fungible token that can be freely traded with other players.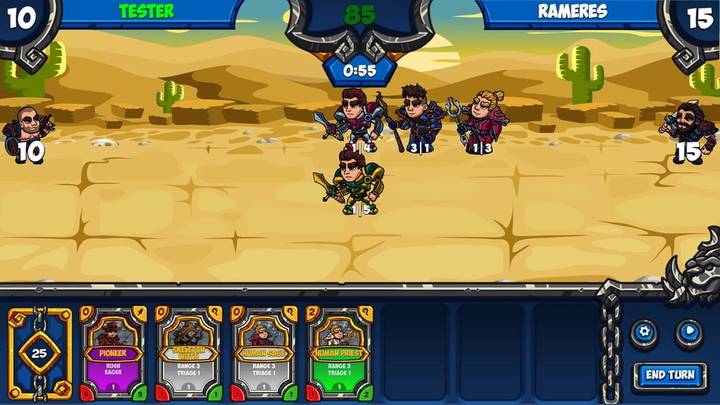 Luna Rush
Auto-Battler, Fighting, Idle

Binance

LUS

Windows, Web, iOS

Helios Entertainment

2021

Vietnam
Luna Rush is an idle RPG anime game whose players play an infinity game where girls would encounter a player in battle. In this game, players can summon warriors, train them to become more powerful, and put them up for fights with other players or team up with friends.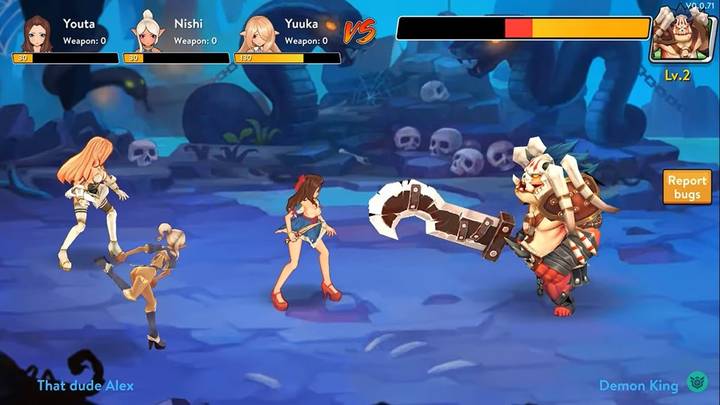 WonderHero
PVP, RPG, Turn-based

Binance

HON, WND

Web

WonderHero Development Team

2021

Singapore
An anime-inspired RPG combat where players can collect Heroes (the characters), Weapons, and Equipment as NFTs. There are two main modes in this game — the Battle Mode (PvE Story campaign), where players need to complete a chapter and progress further, and the Arena mode (PvP), where players go against other players to get the top rank.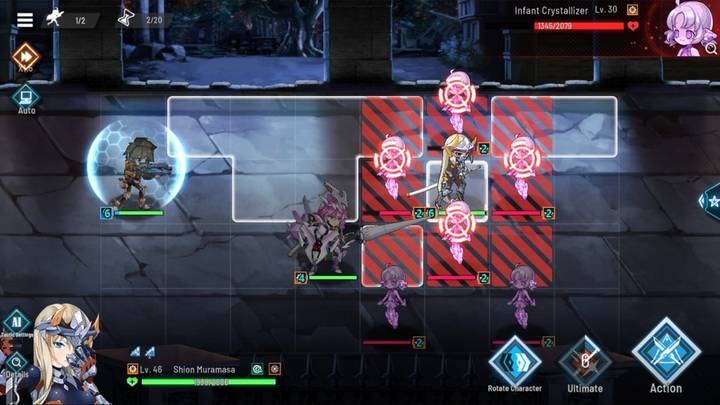 Medabots
PVP, Sci-Fi

Binance

MEDA

Android, iOS

Medabots Development Team

2017

Seychelles
Medabots is no stranger to gaming. The company has developed games for many platforms such as Playstation and Gameboy. And they are now entering the blockchain. In this game, there's a native token that gives players the ability to manage their virtual in-game goods.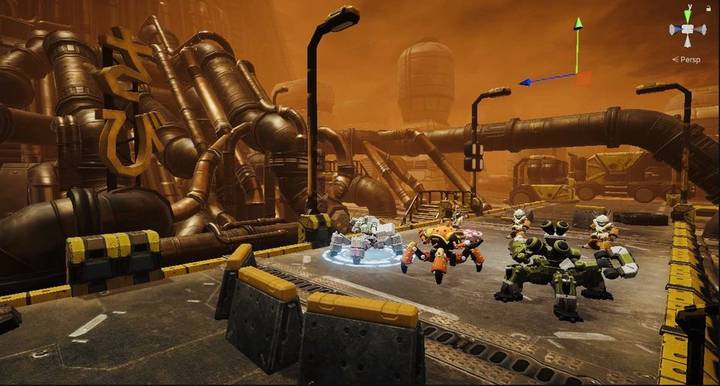 9Lives Arena
Fantasy, Fighting, PVP

Enjin

ENJ

Windows

TouchHour

2016

Canada
9Lives Arena is a competitive online RPG focused on skill-based one versus one PvP featuring permadeath, persistent progression, resource gathering, and item crafting. It is the first game featuring a unique companion named 'Ooogy,' your little personal helper that works for you 24/7.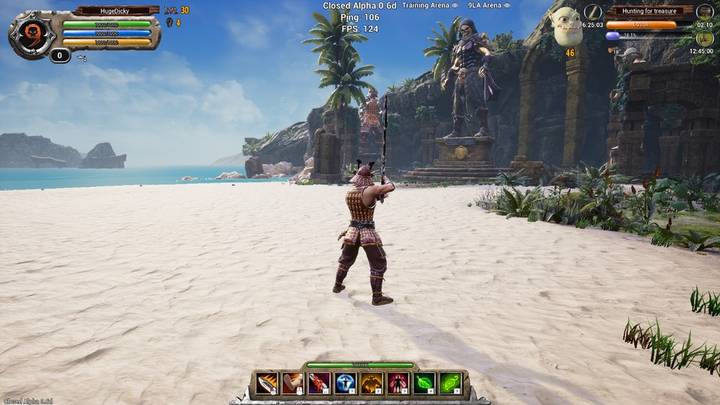 Forest Knight
PVP, Strategy, Turn-based

Polygon, Enjin

KNIGHT

Android

Forest Knight Development Team

2021

United States
In Forest Knight, players explore different lands on an RPG world, fight numerous fantasy creatures and find helpful and unique knights. They can also build a team of knights to defend and protect their town against monsters and dragons by using strategies and tactics.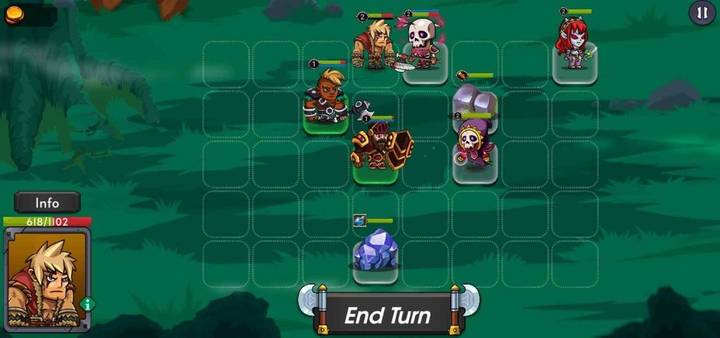 My Crypto Heroes
PVP, RPG

Ethereum, Immutable-X

MCHC

Web, Android, iOS, MAC, Windows

Double Jump.Tokyo Inc.

2021

Japan
My Crypto Heroes (MCH) is an RPG game where players collect and train heroes in the game universe. The rule is quite simple: you choose a hero, let him fight through dungeons or against other players. This hero will gain experience, which in turn makes your NFT more valuable.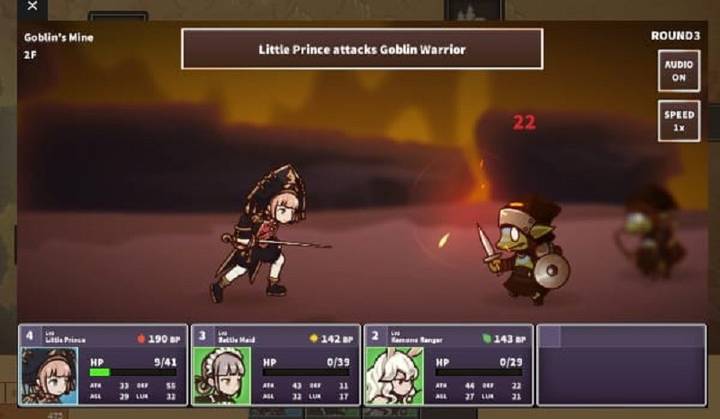 DungeonSwap
DeFi, RPG

Binance

DND

Web

DungeonSwap Development Team

2021

Hong Kong
DungeonSwap incorporates the retro adventure of classical fantasy tabletop role-playing games, NFT weapons, and the P2E experience. Players can stake, earn DND tokens, and get ready for their dungeon adventures. They can earn more tokens and battle equipment in terms of NFTs along the journey.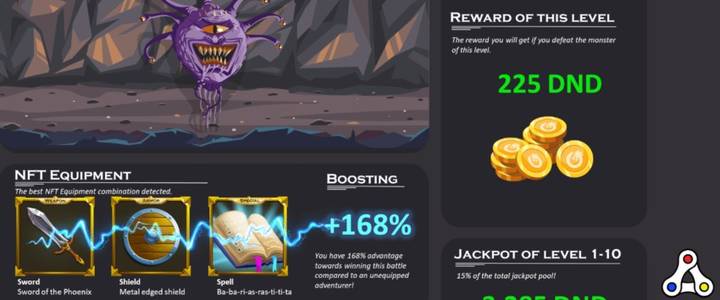 Wizardia
RPG

Binance, Solana

$WZRD

Web

Wizardia development team

2021

UK
Wizardia is an AAA-quality turn-based battler with Wizard NFTs at its core. Players must create strategically crafted teams of Wizards possessing one of three attributes (Mind, Body, or Soul) to win in cutting-edge PvP or PvE battles. There are multiple opportunities to earn with Wizardia, including investing in Wizard, Arena Genesis, and Market Genesis NFTs and succeeding in tournaments.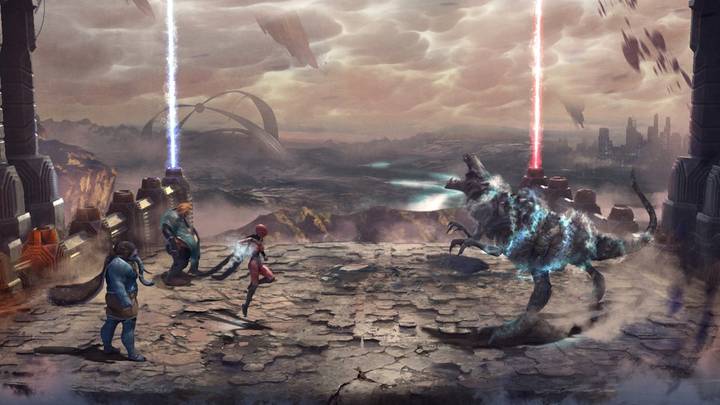 Ready to Create Your Blockchain Videos?
Convert Complicated Information in a Stimulating Story Format
We can simplify your blockchain-powered products or services to the audience.
PS: As this is so very critical to our further success — and therefore yours — I need to reiterate my request to please not download our videos and then upload them to your site claiming that they are yours without our prior consent.