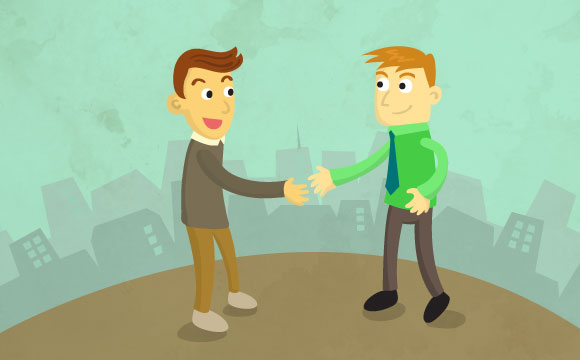 You already decided to create an explainer video, but you really don't know how, and where to start. Many expert animators out there showcased their cool work and wrote about how experienced they are.
How can you choose the best animator to create your explainer videos?


Here our suggestions so you can pick the best expert explainer video animators whom you can work with.
Describe what you want

Start with conceptualizing what style of video you want to create. Do you want your explainer video to look professional or entertaining? What kind of message you want to include in your video? How do you think it will reach your audience? It is important to have these questions answered to create a guideline that explain what you needed to all animators that you contacted.

Observe their portfolios

When you find some explainer video creator's websites, go to their portfolio page and observe their works. Is there any video close to your idea? By looking at their portfolio, you can choose an expert animator that can visualize your thoughts.

Compare their fee with their results

You get what you paid for, but you can always find an expert animator that meets your budget. If you are on a tight budget, you can try to find a professional from developing countries that does great job; they often offer a great job for more competitive price. If only their price a little bit higher than your budget, ask them their detailed service so you will feel comfortable to raise your budget up.

Make sure your animation is not outsourced

When you create an explainer video directly with an expert animator, you will save your money and time. It also easier to manage communication and track your project, because the real expert animator will understand about your project better than other people.

Read testimonials from their customers

One of the easiest way to ensure that an expert animator performed well and handle their customers kindly, is to read testimonials from their former customers. If they had good references, rest assured that they will be able to deliver what you needed.

Use digital communication channel

If you think that phone call will cost you a lot, ask your animator about other communication channels. E-mail, skype, or anything else they provide that could help you track your project easier.

BreadnBeyond creates high-quality explainer video for more than 100 clients. See our portfolios, find the style that suits you, and create your own explainer video today!